And which Sauvignon do you like?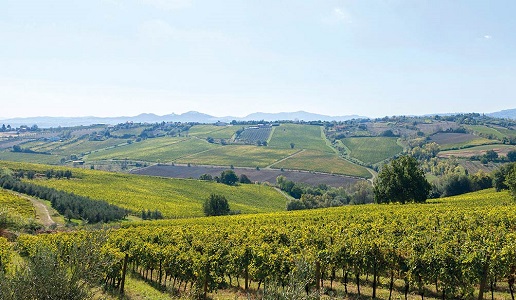 Do you prefer it nimble, salty or full-bodied? We offer three that cater to different tastes. Try it to believe.
Among "international" grapes, Sauvignon is one of the most famous and appreciated ones because it gives origin to wines of extraordinary quality. Originating in France, and more precisely in the areas of Bordeaux and Loire, it is the base of wines such as Graves, Sancerre and Pouilly Fumé. Outside Europe it is having great success in California and in particular in New Zealand. It has been cultivated for more than one century in our country as well, where it was initially introduced in the provinces of Parma and Piacenza. It then spread in Veneto and in particular in Friuli and Alto Adige.
Normally Sauvignon grows well in continental climate areas, but its versatility is such that even in hot areas with a considerable temperature range it has given good results. The wine obtained has considerably improved in the last years, thanks to a more careful wine making technique. It has a range of very intense aromas, personal and easily recognizable among which boxwood, tomato leaf and flint. It has good structure and good aging capacity.
Currently the best wines of this kind are produced in Alto Adige and Friuli, in the areas of Collio and Colli Orientali, however there are other regions which can offer very interesting wines. We suggest you three of them, always in the price range under 15 euros.
The first one comes from Trentino and it is produced by one of the best wineries of the region: San Leonardo. It almost seems that the elegance, the kindness in their manners, the ancient courtesy of Carlo and Anselmo Guerrieri Gonzaga end up, who knows how, in their wines. There must be a magic in San Leonardo, a place with an endless history, which once marked, on the Hapsburg side, the border with the Republic of Venice and, therefore, with Italy. Carlo, who knows something about history with his name, tends to minimize, as he is surprised when he is told his wines are extraordinary. The same aristocratic elegance is found in his son Anselmo.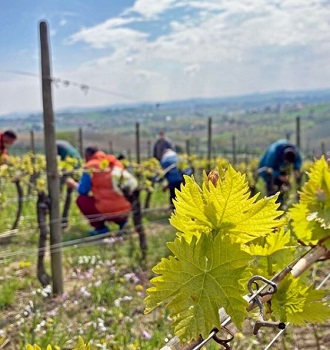 Let's now go to Romagna, land of Albana, where Sauvignon is not the first white wine that comes to mind. Let's move to the province of Rimini, definitely "out of the area" for Sauvignon, however here in San Patrignano a remarkable result is achieved. Founded by Vincenzo Muccioli in 1978, Comunità di San Patrignano is the largest organization in the world for the recovery of drug addicts. A meritorious and very difficult work that goes beyond any other activity. Among the works foreseen for the boys there is also the wine production, which has reached now exceptional quality levels thanks to the (free) consultancy of the oenologists Riccardo Cotarella before and Luca D'Attoma now.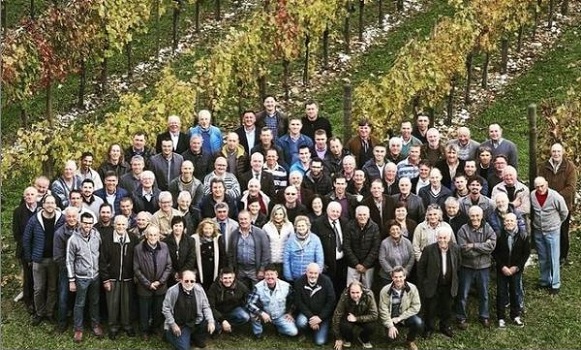 For the third wine we go to an area which is very appreciated for sauvignon: Collio. Cantina Produttori di Cormòns has hundreds of wine producers, who own, all together, almost 400 hectares, and translates all this in good quality wines which can face head on the markets of half of the world. Among the labels it produces it should be mentioned a unicum: Vino della Pace (Wine of Peace), obtained with almost 600 different grapes, cultivated in the area, but coming from all over the world.
Vette di San Leonardo 2019 San Leonardo
91/100 - € 13,00
100% Sauvignon grapes. Stainless steel on the yeast for 5 months.
Light straw yellow color. Very varietal and typical aromas of boxwood, exotic fruits, white peach and tomato leaf. Tense and agile, juicy, neat and delicious drinkability.

Rubicone Vie Sauvignon 2019 San Patrignano
90/100 - € 12,00
100% Sauvignon Blanc grapes. Stainless steel on the yeasts for 5 months.
Intense greenish yellow color. Intense varietal aromas of passionfruit, celery, white peach, anise and hints of tomato leaf. Tense and juicy taste, fresh, pleasant and savory.

Collio Sauvignon 2019 Cantina Produttori Cormòns
89/100 - € 9,00
100% Sauvignon grapes. Stainless steel on the yeasts for 3 months.
Bright greenish yellow color. Delicate and slightly varietal aromas of boxwood and white peach. Tense and pleasant taste, fresh, more full-bodied and delicate persistence.

Related Products
Product
Producer
Date of publication
Author
Read
Vette di San Leonardo 2019
_
San Leonardo
06/08/21
Daniele Cernilli
100% Sauvignon grapes. Stainless steel on the yeast for 5 months. Light straw yellow color. Very varietal and typical aromas of boxwood, exotic fruits, white peach and tomato leaf. Tense and...
Leggi tutto
San Leonardo

02/07/12
Redazione
It is almost as if the aristocratic manner, gentle ways and old-fashion kindness of Carlo Guerriero Gonzaga somehow ends up in his wines. There must be magic at San Leonardo, a place with an endless...
Leggi tutto
Vie Sauvignon 2019
_
San Patrignano
06/08/21
Daniele Cernilli
100% Sauvignon Blanc grapes. Stainless steel on the yeasts for 5 months. Intense greenish yellow color. Intense varietal aromas of passionfruit, celery, white peach, anise and hints of tomato...
Leggi tutto
San Patrignano

06/13/18
Redazione
Founded by Vincenzo Muccioli in 1978, the Community of San Patrignano is the biggest drug rehabilitation center in the world. It has been a worthy yet difficult task that is more important than any...
Leggi tutto
Sauvignon 2019
Collio
Cantina Produttori Cormòns
06/08/21
Daniele Cernilli
100% Sauvignon grapes. Stainless steel on the yeasts for 3 months. Bright greenish yellow color. Delicate and slightly varietal aromas of boxwood and white peach. Tense and pleasant...
Leggi tutto
Cantina Produttori Cormòns

04/19/12
Redazione
The Cantina Produttori di Cormòns cooperative has hundreds of members who, together, own almost 400 hectares of vineyards that produce quality wines that can hold their own on markets around...
Leggi tutto