Strolling Lugana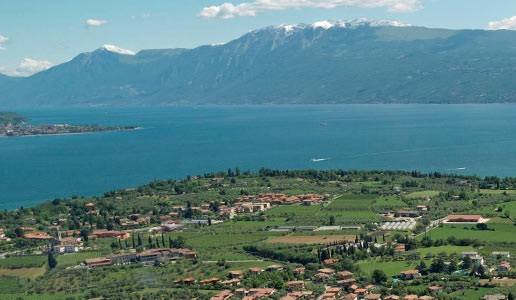 The Lugana wine is a phenomenon which exploded in recent years, thanks to the beauty of Lake Garda, the frank drinkability and the pleasing salinity.
The territory to which the Lugana appellation refers to is the southern part of Lake Garda and it does not matter to the vineyards if administratively they are two different regions (Veneto and Lombardy), from the point of view of wine the territory is the same. A territory that we could say is divided in two parts (which do not correspond to regions): the first one is the flat area, more clayey (once marshy), which is south from the lake and gives structure and a more "lacustrine" style; the second one is the hilly area behind it, with sandy soils or of morainic origin, which give acidity and aromas.
Two different regions but - which is funny, but says a lot about the territorial management of the Catholic Church - all the municipalities of Lugana fall under the diocese of Verona: the bishop of Verona has in fact jurisdiction also over the parishes of Desenzano, Sirmione, Pozzolengo and Lonato (the fifth municipality, the one in Veneto, is Peschiera del Garda).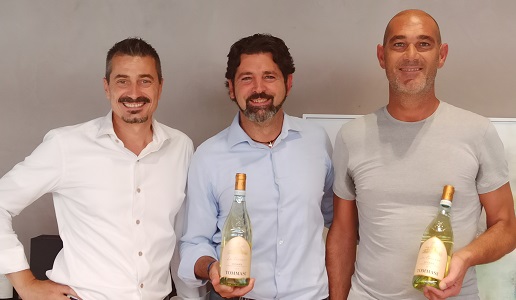 Coming back to wine, we chose three excellent wineries whose Lugana wines are within the price range of 15 euros, the price limit of this column.
Let's start from Veneto, with a great and famous winery which has been existing for more than a century, Tommasi Viticoltori. It produces a wide range of labels both of Veronese Doc wines, to which are dedicated 90 hectares of vineyards, and of Valpolicella Classica Doc wines, where the family owns 105 hectares. With the entrance of the fourth generation, since 1997, Tommasi family started a series of investments outside Veneto as well. A recent investment has been made in the Lugana DOC area, where the surface planted with vines now amounts to 50 hectares.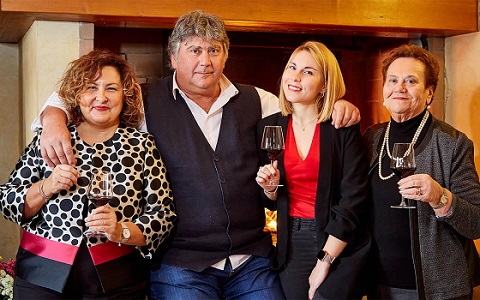 We move to Lombardy, but always in the rich territory of Southern Garda. Here Daniele Malavasi has built in recent years a reality of undoubted interest, even if his family history in these places dates back to the late 800. There are 10 hectares of vineyards around Pozzolengo, the first strip of deep clayey limestone area of Lake Garda around Sirmione, at 68 meters above sea level, where the shores of the lake surrounded by moraine hills give Lugana dynamism and character. Other 10 hectares are rented and contribute to the production.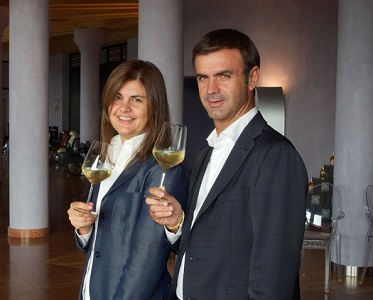 Let's end with Perla del Garda, a young but already renowned winery, with beautiful vineyards and bottles having very particular shapes. The Prandini family immediately focused on the most representative wine of southern Garda, Lugana, and brought it to international commercial success, with an intelligent and effective promotion and wines with an impeccable technical realization.
Lugana Le Fornaci 2019 Tommasi
90/100 - € 10,00
100% Turbiana (Trebbiano di Lugana) grapes.
Stainless steel only. Pale straw yellow color with intense and bright hues. Aromas of sweet citrus. Sweet and savory taste. Again notes to tangerine. Tense finish with hints of lemon leafs. Overall pleasant yet not very persistent.
Lugana Camilla 2019 Malavasi
90/100 - € 12,00
100% Turbiana (Trebbiano di Lugana).
Stainless steel. Bright straw yellow color. Elegant and toasted notes of dried fruit followed by a scent of basmati rice, then bergamot zest, lime and lemon. The palate is soft, saline and ample showing a good drinkability.
Lugana Perla 2019 Perla del Garda
88/100 - € 12,00
100% Turbiana (Trebbiano di Lugana) grapes.
Stainless steel only. Straw yellow with golden hues. Delicate and floral nose. Simple and well-defined palate offering a refreshing acidity and aftertaste of lemon leaf. Refreshing and pleasant.

Related Products