Soave and Custoza: the white heart of Veneto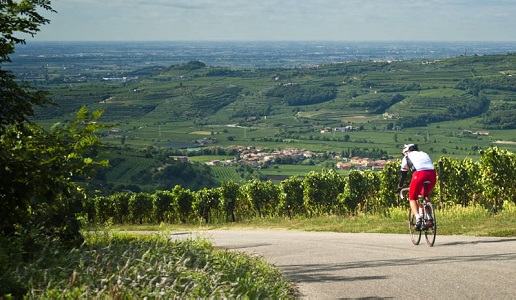 We chose two wines from each of these historic types, always staying between 10 and 12 euros.
If we exclude the Prosecco and Pinot Grigio phenomena, it is easier to think of Veneto as a land of reds, thanks mainly to the planetary success of the Valpolicella area. However, there are two realities that are impossible to ignore, one historically recognized as "the" white wine of Veneto: Soave; the other less known, smaller, but with an enormous quality potential: Custoza. Then there is a "third wheel" that has made its way to the forefront, with an interregional profile of Lombardy-Veneto and inextricably linked to the territory of Lake Garda, which is a bit of a one-off. We are obviously talking about Lugana, the Italian white wine most loved by Germans.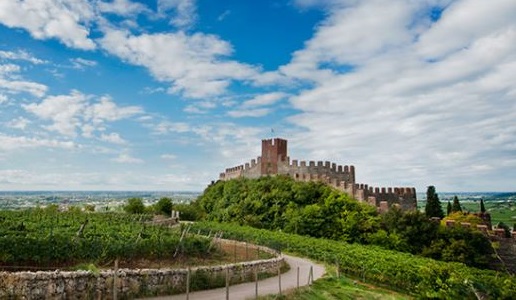 Let's go back to Soave to introduce two wines of opposite origins. The first one is from Bolla winery, a historical brand of Veneto's viticulture which, although talking about big numbers, presents a range of reliable and convenient wines, thanks to the wise management of Gruppo Italiano Vini.
The other one, on the contrary, is a family brand, Monte Tondo, with the Magnabosco family which works the vineyards in the Soave area since more than three generations. Today Gino and Luca offer very interesting Soave Classico wines, both cru and vintage Classico, with an affordable price.

Soave Superiore Tufaie 2018 Bolla
91/100 - € 11,00
Blend of 85% Garganega, 15% Trebbiano di Soave. Stainless steel on the yeasts for 6 months.
Straw yellow color. Clear aromas of exotic fruits, white peach, whitehorn flowers and fresh almond. Tense, rich, savory, warm and agile taste. Pleasant drinkability.

Soave Classico 2019 Monte Tondo
90/100 - € 10,00
100% Garganega grapes. Stainless steel only.
Straw yellow color. Aromas of camomile, peach tea, mango and passion fruit. Coherent taste, creamy and sharp. Elegant and pleasant. Easy to drink.

Coming instead to Custoza, we are in a less famous area but of great appeal and that is able to offer really interesting wines, thanks to a wide palette of grapes which contribute to the production of DOC.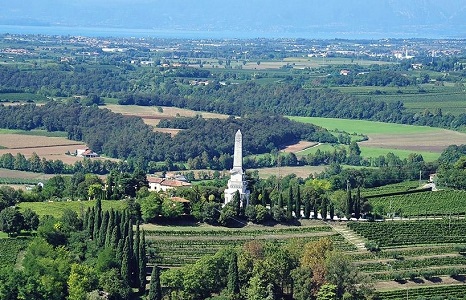 Besides the autochthonous garganega, we find the white fernanda (local clone of cortese), trebbiano toscano and trebbianello (local biotype of tocai friulano or tai). And then malvasia, riesling italico, pinot bianco, chardonnay and Manzoni bianco.
The wines we are proposing are from Cavalchina and Le Vigne di San Pietro.
Cavalchina has been present in the area since the end of the 1800's, when the place name was used to indicate the quality of vineyards. The current winery started in the sixties and it was the first to use the name Custoza for the local white wine. The style of the wines is very classic.
The one of Carlo Nerozzi, instead, is a younger winery. His parents were fascinated by the hilly areas surrounding Lake Garda and bought a small estate in Sommacampagna on San Pietro hill. Since 1980, Le Vigne di San Pietro has been growing and consolidating a production made of continuous research and push towards quality.

Custoza Superiore Amedeo 2017 Cavalchina
93/100 - € 12,00
Blend of 40% Garganega, 30% Fernanda, 20% Trebbiano Toscana and Trebbianello grapes. Stainless steel for 6 months.
Bright golden yellow color. Aromas of toasted almonds, yellow fruits, tense and deep. Briny yet enveloping taste, creamy and balanced. Again almondy notes in the finish. Neverending finish.

Custoza 2019 Le Vigne di San Pietro
88/100 - € 10,00
Blend of Garganega, Trebbianello, Trebbiano, Cortese and Manzoni Bianco grapes. Stainless steel only.
Straw yellow color. Intense aromas of flint, berries and rosehip. Almost sweet taste. Savory finish with persistent notes of eucalyptus.


Related Products