Piedmont in white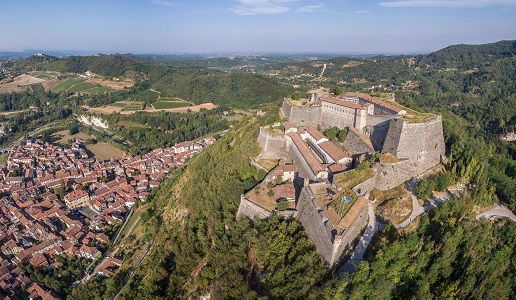 Gavi and Roero Arneis are the classic Piedmontese whites we propose, of course always at reasonable prices, according to the standard of this Tuesday column.
We are in front of two types of white wines, both DOCG, which are the symbol of the most traditional white wines of Piedmont: Gavi and Roero Arneis (a separate discourse, of course, goes to Moscato, related to the concept of sweet wine). The territory of Gavi is in the province of Alessandria, in the south-eastern area of Piedmont, bordering Liguria, and the wine is produced with cortese grape. Roero, instead, is located on the left side of Tanaro river, in the north-eastern corner of the province of Cuneo. Next to Nebbiolo for reds, reigns Arneis, a variety that has found here the best climatic conditions for its cultivation.
We have chosen five wines, from producers who are reliable for quality and continuity, offered for less than 12 euros.
Let's start with Gavi. Gianluigi Bergaglio is the most classic interpreter of Gavi wines. In his vineyards he cultivates only cortese grapes and this has been the case since the winery was founded by his father Nicola. His cru Minaia is probably the most representative and consistent among the wines of the area, but even Gavi "base" is an excellent wine.
Another Gavi specialist is Moccagatta family, who, with the help of the enologist Beppe Caviola and of the agronomist Federico Curtaz, is transforming Villa Sparina in a real and proper experimental laboratory. The laboratory is located in the eighteenth-century villa which belonged to Marquis Franzoni of Genoa, as it is proved by the large underground cellars.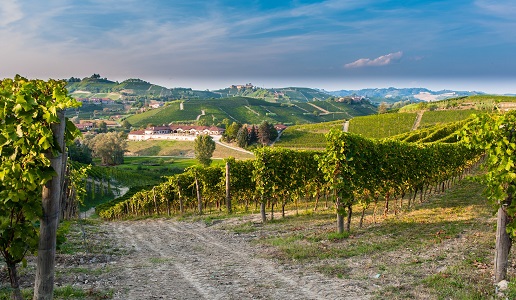 Going instead to Roero, we took three wineries from Canale. Malvirà, owned by Damonte brothers, has been for a long time at the top of Roero's production. It owns vineyards among the most interesting cru of the appellation: Mombeltramo, Renesio, Saglietto, San Michele and Trinità. Vineyards are all under a rapid conversion to organic farming, result of a constant research for the valorization of their territory.
Cascina Ca' Rossa's wines are one of the highest expressions of Roero appellation in all of its most typical forms, from Arneis to Barbera and Roero. The wines are traditional in style and have the most natural approach possible, which led to the organic certification. Angelo Ferrio's frank, overwhelming friendliness sometimes risks to cloud his great expertise as a winemaker also because of his equally great modesty.
The Cornarea winery of the Bovone family was established in 1975 and has fourteen hectares of vineyards divided between Arneis (11 hectares) and Nebbiolo. The winery is located on Cornarea hill, near Canale, and represents one of the places where Arneis was historically produced. Besides a splendid vineyard, on the hill of Cornarea there is also a welcoming agritourism owned by the Bovone family.
Gavi del Comune di Gavi 2019 Nicola Bergaglio
91/100 - € 10,00
100% Cortese grapes. Stainless steel only. Light straw yellow. Balsamic and fruity nose, peach, plum and lemon. In the mouth it is full, with good progression, firm and saline. Closes juicy on notes of citrus and flint.


Gavi del Comune di Gavi 2019 Villa Sparina
92/100 - € 13,00
100% Cortese grapes. Stainless steel only for 6 months on the yeasts. Bright straw yellow. Fruity and fragrant, notes of yellow plum, fresh almond, wild flowers and hints of flint. Salty and fresh flavor, composed, very pleasant and delightfully drinkable.

Roero Arneis 2019 Malvirà
89/100 - € 12,00
100% Arneis grapes. Stainless steel only. Straw yellow. Fruity and fragrant, simple and immediate, with notes of wild flowers, cedar and rennet apple. Fresh and agile taste, pleasant drinkability, taut and subtle, with a medium persistent finish.

Roero Arneis Merica 2018 Cascina Ca' Rossa
89 /100 - € 11,00
100% Arneis grapes. Stainless steel for about 9 months. Brilliant straw yellow. The aromas are floral and white fruit, with a delicate peaty note. The palate is juicy, fresh and flavorful with a relaxed, salty finish.

Roero Arneis 2018 Cornarea
90/100 - € 12,00
100% Arneis grapes. Stainless steel for 5 months. Brilliant straw yellow. It shows classic aromas of white fruit enhanced by a delicate vein of flint. The palate is juicy, fresh and vibrant. Final tasty and dynamic.

Related Products
Product
Producer
Date of publication
Author
Read
Cascina Ca' Rossa

02/14/18
Redazione
The straightforward and incredible nice nature of Angelo Ferrio at risks overshadowing his great expertise as a winemaker also due to his great modesty. The wines of Cascina Ca' Rossa are some...
Leggi tutto
Cornarea

03/23/21
Redazione

Nicola Bergaglio

08/15/13
Redazione
Gianluigi Bergaglio is one of the most classic interpreters of Gavi wines. In his vineyards he only cultivates Cortese grapes and this has been true even since the estate was founded by his father...
Leggi tutto
Villa Sparina

05/18/11
Redazione
The Moccagatta family are Gavi specialists who, with the consultancy of enologist Beppe Caviola and agronomist Federico Curtaz, are turning this famous estate into an authentic research laboratory....
Leggi tutto
Malvirà

03/23/21
Redazione