L'Anima di Negroamaro by Eméra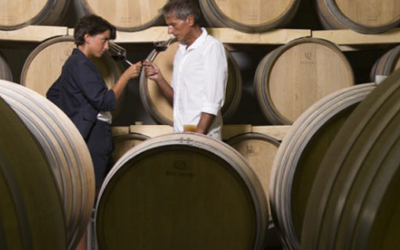 Among the group of wineries from Apulia and Campania owned by Claudio Quarta, Tenuta Eméra is the largest and it produces the Lizzano Superiore Anima di Negroamaro 2015.
Claudio Quarta is an agricultural entrepreneur who has a number of estates in the regions of Puglia and Campania. Emèra is the largest and is situated in the Maduria Doc appellation, where Primitivo is naturally the predominate variety although there are also parcels of native varietals Negroamaro and Fiano as well as some international ones. What is most surprising is that the estate has a vineyard with a biodiversity that is truly unique with some 500 varieties of minor grapes from different origins, cultivated in collaboration with the University of Milan's Department of Agriculture.
Related Products