In the shadow of medieval towers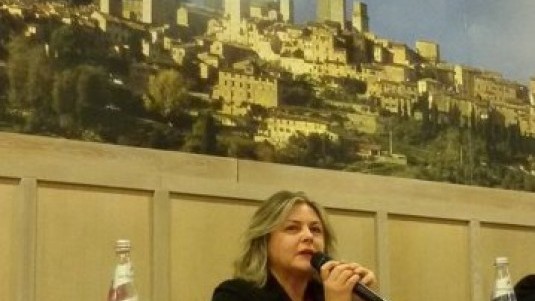 The Cesani estate was established in the 1950s and was a typical farm for that era with production initially focusing on olive oil and saffron. It was modernized around 15 years ago when it expanded to become a holiday farm. The estate is only six kilometers from the splendid medieval city of San Gimignano and today has around 20 hectares of vineyards, planted with Vernaccia for their white wines and Sangiovese for the reds.
Letizia Cesani, heir of the estate's founder and head of the Consorzio di Tutela producers' association, has greatly improved the quality of their products with a top Vernaccia cru Sanice as well as a vintage Vernaccia that is well-made and offered at a very interesting price.
The winery is modern and well-equipped and the wines became certified organic in 2012.
Related Products