Gibelè Pellegrino to remember the summer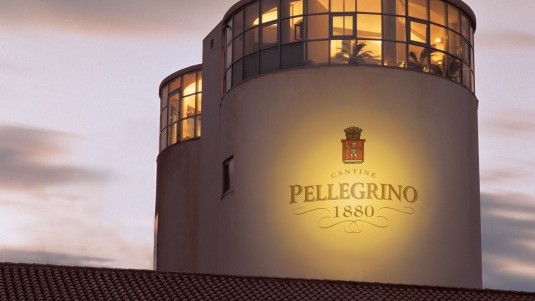 Pellegrino is an historic winery in Marsala that with its "Gli Aromatici" (the Aromatic Ones) offers white wines made from native Sicilian grapes, like this Gibelè, a dry wine made from Zibibbio grapes. 
For these first days of autumn we propose a wine that will bring back memories of sun-filled and fun summer days by the sea. It is from the Pellegrino winery that has 130 years of history between Marsala and Antelleria.
It is a single-grape Zibibbo wine from their "Gli Aromatici" line that includes whites made from Grillo, Zibibbo and Malvasia grapes to underscore their "Sicilianness". Aside from the Gibelè, which we review here, there is Dianthà (a blend of Grillo and Malvasia) and Traimari (a sparkling blend of all there varietals).
The Zibibbo grapes are cultivated along the Trapani coast, in the Petrosino farming district and in Mazara del Vallo, with a small portion of the grapes coming from Pantelleria, where the soil is a volcanic and clay mix.
Pellegrino 
Owner : Famiglia Pellegrino
Via del Fante, 39
91025 Marsala (TP)
Tel. +39 0923 719911
Fax +39 0923 953542
info@carlopellegrino.it
www.carlopellegrino.it
Facebook : cantinepellegrino
Year of foundation:  1880
Total bottles produced:  6.500.000
Hectares of vineyard : 157
Related Products