Audarya and the Nuragus di Cagliari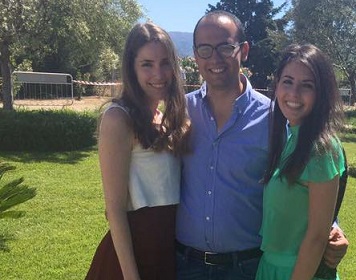 Audarya is young winery concentrated on indigenous varieties in Serdiana like the white Nuragus or the red Bovale. 
Serdiana is the area with the most vineyards on the island and is home to the great and historic Sardinian estates. Salvatore and Nicoletta Pala are very young leading figures in this new and ambitious estate that was set up in 2014. Their 37 hectares of vineyards are cultivated with maniacal care and a technical staff of the highest level is obtaining results that from the first wine they put on the market would seem surprising except to those who are unfamiliar with the overwhelming passion driving this young couple. Production is purposely and exclusively concentrated on the typical grapes of the zone.
Audarya 
Owner : Enrico Pala
SS 466, km 10,100
09040 Serdiana (CA)
Tel. +39 070 740437
[email protected]
www.audarya.it
Facebook : AudaryaViniSardegna
Year of foundation : 2014
Total Bottles Produced : 50.000
Hectares of vineyard : 37
Related Products