Whites from Tuscany between past and future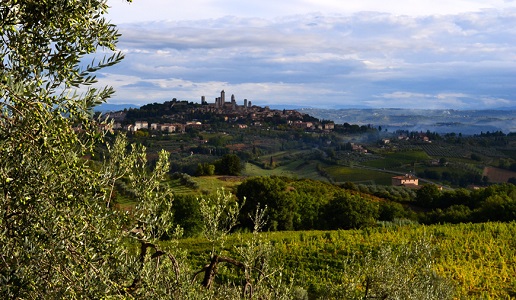 Vernaccia di San Gimignano is the most ancient and famous Tuscan white wine, Vermentino di Maremma is, in comparison, young and fierce.
Let's put on the plate two types of Tuscan whites which represent the two sides of the coin: Vernaccia di San Gimignano, a white wine of recognized nobility, cited by Dante, drunk at the tables of nobles and popes, and Vermentino della Maremma, the white wine which is very popular on Tuscan beaches and islands, as well as by the pool and in the restaurants of the Coast.
The characteristics of the two grapes are different. Vernaccia probably takes its name from the Latin vernaculum which means "of the place", "native", which would explain the multiplicity of grapes that in our country go by this name. That of San Gimignano is rich in character and body, dry and alcoholic, with delicate, ample and slightly aromatic aromas, which tend to be exalted with aging. Vermentino, common in Sardinia, Corsica and Liguria, also in the Tuscan Coast has found its home and generally produces fresh and lively wines, delicately aromatic, fruity and pleasing. In both cases, more modern processing techniques are capable of exalting the aromatic aspects, therefore making wines more interesting.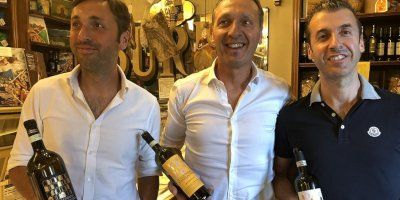 The champion in this sense is the producer of San Gimignano Il Colombaio di Santa Chiara. A young company with an ancient heart. From its foundation in the fifties, by Mario Logi, to the turning point made at the beginning of 2000 by his sons Alessio (enologist) with his brothers Giampiero and Stefano, Il Colombaio di Santa Chiara represents the modernity of Vernaccia. Excellent exposures and a strict management of vineyards; innovative fermentations to enhance acidity, freshness, verticality; a very light use of wood on Riserva. A family project (the latest generation has joined the company) where everyone has a role but the vision is collective.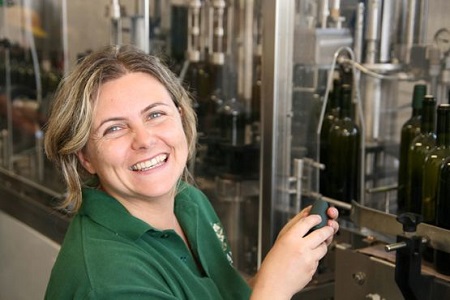 A different philosophy, instead, at Cesani's, a company born in the fifties with the typical setting of the farms of the time, with various types of cultivation still present today, leading to the production of oil and saffron. Homage to modernity is the agritourism proposal that was born in the early 2000s. We are only 6 km from the beautiful town of San Gimignano and the hectares of vineyards are about twenty, mainly Vernaccia and Sangiovese. Letizia Cesani, heir of the founder, has greatly improved the quality of the winery by placing the Sanice vernaccia cru at high levels. The winery is modern and well equipped.
Up to this point, as far as Vernaccia di San Gimignano producers are concerned. Let's now move to Vermentino, both produced in wineries where red wines are the core business. With the first winery we are in Maremma, at Fonteblanda. Here in 1973 was established Bruni winery and after one year were born the twins Moreno and Marco who, twenty years later, took over the management of the winery. Today Bruni owns 48 hectares of vineyards and produces about 400,000 bottles, the majority of Morellino di Scansano. There are also vermentino, cabernet and other international grapes such as grenache, from which the excellent Oltreconfine is produced.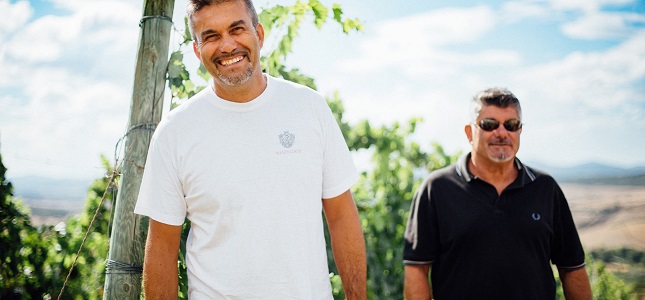 Mantellassi is a historical winery in the Scansano area. The style of the winery is classic with an ample use of large casks and traditional vinification both in the rather long maceration times as well as with a good use of cold. From the many hectares of property are produced, besides the classic Morellino, also a fresh and pleasing Vermentino.

Vernaccia di San Gimignano Selva Bianca 2019 Il Colombaio di Santa Chiara
93/100 - € 14,00
100% Vernaccia grapes. Aged on its lees in stainless steel for a few months.
Straw yellow color with green hues. Ample and consistent notes of fennel, chalk and white peach. Supple and agile palate, flavorsome with good length and depth. flavorsome finish and aftertaste in line with the nose profile.

Vernaccia di San Gimignano Sanice Riserva 2017 Cesani
93/100 - € 12,00
100% Vernaccia grapes. Aged in different sized oak barrels for around 12 months.
Straw yellow color with golden hues. Intense and intriguing nose of saffron, white blossoms and a scent of white spice. Captivating palate, flavorsome depth and of great charm. Very intense and slightly almondy finish.
Maremma Toscana Vermentino Plinio 2019 Bruni
88/100 - € 9,50
Blend of 90% Vermentino and other grape varieties. Stainless steel.
Deep straw yellow color with green hues. Intense nose of fruit, blossom and burnt aromatic herbs (thyme, myrtle and rosemary, the sweet citrus (orange), peach and sea breeze hints. Meaty palate, flavorsome and warm leading to a long briny finish, herbaceous and citrus aftertaste.
Maremma Toscana Vermentino Lucumone 2019 Mantellassi
87/100 - € 9,00
100% Vermentino. Stainless steel. Straw yellow color with greenish hues.
Notes of broom blossom, orange tree wood, then elderflower, pear and yellow fruit; balanced with good intensity. Fresh and flavorsome palate, succulent with a citrusy finish.

Related Products
Product
Producer
Date of publication
Author
Read
Selvabianca 2019
Vernaccia di San Gimignano
Il Colombaio di Santa Chiara
07/06/21
Riccardo Viscardi
100% Vernaccia grapes. Aged on its lees in stainless steel for a few months. Straw yellow color with green hues. Ample and consistent notes of fennel, chalk and white peach. Supple and agile...
Leggi tutto
Il Colombaio di Santa Chiara

09/06/13
Redazione
This young estate has a solid winemaking foundation with vineyards that have excellent exposures and are cultivated with great care. The Logi brothers produce modern Vernaccia. The fermentation...
Leggi tutto
Sanice Riserva 2017
Vernaccia di San Gimignano
Cesani
07/06/21
Riccardo Viscardi
100% Vernaccia grapes. Aged in different sized oak barrels for around 12 months. Straw yellow color with golden hues. Intense and intriguing nose of saffron, white blossoms and a scent of white...
Leggi tutto
Cesani

04/05/13
Redazione
This estate was set up in the 1950s based on the common model for the time with various cultivations which are still being produced today, including saffron and olive oil. It modernized...
Leggi tutto
Vermentino Plinio 2019
Maremma Toscana
Bruni
07/06/21
Flavia Rendina
Blend of 90% Vermentino and other grape varieties. Stainless steel. Deep straw yellow color with green hues. Intense nose of fruit, blossom and burnt aromatic herbs (thyme, myrtle and rosemary,...
Leggi tutto
Bruni

04/12/13
Redazione
The Bruni estate in is Fonteblanda, Maremma, and the winery was founded in 1973. The year after saw the birth of the Bruni twins, Moreno and Marco, who 20 years later took over the estate. Today,...
Leggi tutto
Vermentino Lucumone 2019
Maremma Toscana
Mantellassi
07/06/21
Flavia Rendina
100% Vermentino. Stainless steel. Straw yellow color with greenish hues. Notes of broom blossom, orange tree wood, then elderflower, pear and yellow fruit; balanced with good intensity. Fresh...
Leggi tutto
Mantellassi

07/06/21
Redazione
This historic winery in the area of Scansano produces wines with a classic style using large barrels and traditional winemaking methods involving long and cold maceration. Its many vineyards produce...
Leggi tutto