The relaiability of the Bianco di Ceparano by Fattoria Zerbina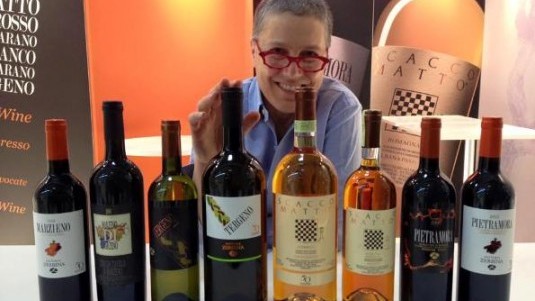 Fattoria Zerbina is one of the most relaiable wineries of Romagna, both for the great Albane Passite and for the Sangiovese, but for the every day wine like the Bianco di Ceparano 2015 Romagna Albana Secco as well.
In the Colli Romagnoli this estate is an absolute point of reference. Its wines are modern yet reliable, made with a precise style that focuses on the grape without ever being commonplace. All the wines are of top quality and some are among the best in the country. The vineyards are magnificently cared for and in the winery great care is taken not to ruin the grapes. An applause for the dynamic force at Zerbini: Cristina Geminiani.
Fattoria Zerbina
Owner: Cristina Geminiani
Via Vicchio, 11
48018 Faenza (RA)
Tel. +39 0546 40022
Fax +39 0546 40275
info@zerbina.com
www.zerbina.com
Facebook: FattoriaZerbina
Year of foundatio: 1966
Total bottles produced: 190.000
Hectares of vineyard: 29
Related Products