Briny whites from Campania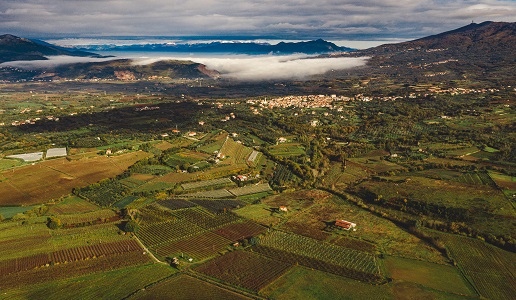 White wines from Campania, suitable for summertime and for the lighter cuisines which characterize our tables in this period.
Campania has a great variety of autochthonous grapes, among whites some are very famous (such as Fiano, Greco, Falanghina) others are less known (such as Caprettone, Catalanesca or Coda di volpe).
We propose three white wines from historical appellations, in three different and important territories of the region: we go from Falerno del Massico, in the province of Caserta, on the sea near the border with Latium, produced with falanghina grape, to Irpinia Falanghina, in the hinterland of the region, in the province of Avellino, a cold and mountainous area. Same grape for two wines having very different profiles. Let's finish with a Lacryma Christi del Vesuvio, a white wine produced with caprettone grape, an even more different territory.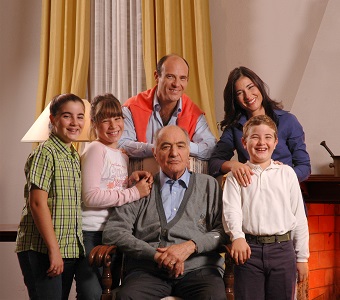 Talking about Caserta area it is impossible not to mention Maria Ida and Tani Avallone, the lucky owners of what is now one of the most complete wineries of Campania: Villa Matilde Avallone. They own vineyards in the Casertano, Sannio and Irpinia areas, covering almost all the main regional appellations. Above all, they rediscovered the most ancient wine of the world: Falerno, which is produced by using modern wine making systems while following the tradition of aging in amphora.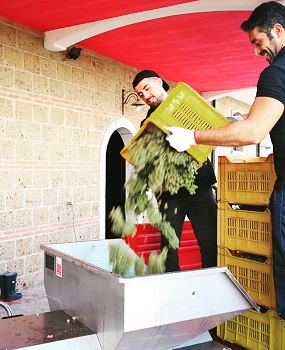 From here to Irpinia, where Oreste De Santis dedicates himself with excellent results to the family business, Cantine Macchie Santa Maria, making use of a modern structure, of a careful agronomy and of the ancient Irpinian traditions to produce wine. He does this in Montemiletto, in the heart of the green Irpinia, where the climate is affected by thermal changes needed for the healthy development of grapes. Its wines are the result of an integrated viticulture which sees the classic autochthonous vines planted on soils of different nature.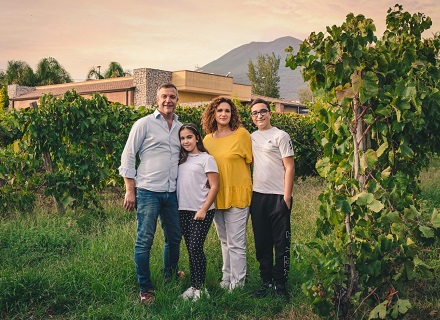 Finally, let's go to the small town of Trecase, at the slopes of Vesuvius and of its National Park. Casa Setaro is a virtuous example of how a small family winery can produce quality territorial wines. Massimo Setaro, current owner of the winery, has the merit of having recovered the ancient white berried caprettone vine, planted with free standing and raised with other grape varieties with the ancient system of Vesuvian pergola. Vines grow in lava soil rich in potassium and microelements, composed by lapilli and sand.
Falerno del Massico Bianco 2019 Villa Matilde Avallone
91 € 12,00
100% Falanghina grapes of Falerna biotype. 75% in stainless steel and 25% in amphorae.
Bright greenish yellow color. Aromas of yellow citrus, melon, broom flowers and hints of thyme and green apple. Intense, fresh and savory taste, delicate persistence. Briny and interesting finish.
Irpinia Falanghina 2019 Macchie Santa Maria
91 € 11,00
100% Falanghina grapes. Stainless steel only.
Intense straw yellow color. Aromas of orange blossom, cedar, broom flowers and green apple. Agile, sharp taste, great progression. Delicious drinkability.

Vesuvio Lacryma Christi Bianco Munazei 2019 Casa Setaro
90 € 12,00
100% Caprettone grapes. Stainless steel only.
Bright straw yellow color. Aromas of broom flowers, hay and tangerine zests. Juicy and fresh taste, savory with a long, dynamic finish. Great drinkability.

Related Products
Product
Producer
Date of publication
Author
Read
Falerno del Massico Bianco 2019
Falerno del Massico
Villa Matilde Avallone
06/29/21
Antonella Amodio
100% Falanghina grapes of Falerna biotype. 75% in stainless steel, 20% in amphorae and 5% in barriques. Bright greenish yellow color. Aromas of yellow citrus, melon, broom flowers and hints...
Leggi tutto
Villa Matilde Avallone

12/06/14
Redazione
Maria Ida and Tani Avallone are the fortunate owners of what is today one of the most complete wineries in Campania. The have vineyards in the province of Caserta, in Sannio and Irpinia which allow...
Leggi tutto
Irpinia Falanghina 2019
Irpinia
Macchie Santa Maria
06/29/21
Antonella Amodio
100% Falanghina grapes. Stainless steel only. Intense straw yellow color. Aromas of orange blossom, cedar, broom flowers and green apple. Agile, sharp taste, great progression....
Leggi tutto
Macchie Santa Maria

12/18/17
Redazione
Oreste De Santis has dedicated himself with excellent results to his family's winery exploiting its modern structure and keeping a keen eye on the agricultural aspect and ancient Irpinia...
Leggi tutto
Bianco Munazei 2019
Lacryma Christi del Vesuvio
Casa Setaro
06/29/21
Antonella Amodio
100% Caprettone grapes. Stainless steel only. Bright straw yellow color. Aromas of broom flowers, hay and tangerine zests. Juicy and fresh taste, savory with a long, dynamic finish....
Leggi tutto
Casa Setaro

03/10/15
Redazione
In the small village of Trecase, on the slopes of Vesuvius and near its Natural Park, Casa Setaro is a virtuous example of how a small, family winery can produce quality territorial wines, becoming a...
Leggi tutto