The perfect balance of Reset from Birrificio Rurale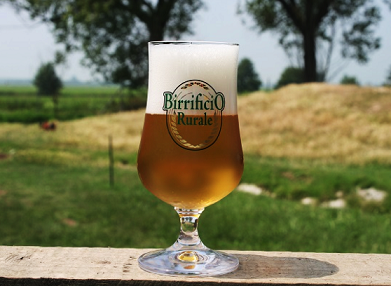 The American Amber Ale Reset from Birrificio Rurale in Desio, in the Brianza area in northwest Italy, is a déjà-vu brew in regard to style and sensations.
Tasting Reset is like pushing a reset button in a film and going back in time to a status quo that once was or appeared to be. This was not the first time we tasted this American Amber Ale produced by the Birrificio Rurale brewery in Desio, in the northwestern province of Monza (headquarters since 2013) , but the sensations were the same.
Here we will not get into the unique and, why not, romantic history of this brewery that was founded in a silo in 2009 thanks to the passion of five friends, in order to focus on Reset's message of purity and originality that is like a beer déjà-vu in regard to style and sensations.
Today, this American Amber Ale still impresses with the austerity and 'conventionality' of its style. Tasting it is a throwback or, if you prefer, like pressing a reset button, offering an enjoyable brew that has the perfect balance between the hops and the malt of beers of the late 1990s and represents an alternative to what is often common to current Italian craft brewing: inexperience disguised as a novelty and incompetence masked as originality.
Birrificio Rurale 
Via del Commercio, 2
20832 Desio (MB)
Tel. +39 340 2265986
info@birrificiorurale.it
www.birrificiorurale.it
Facebook: BirrificioRurale
Related Products