The syncretism of Ciliegiolo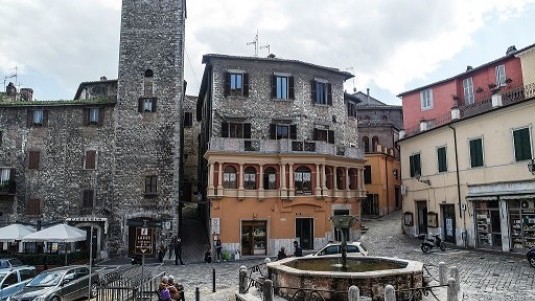 Considered for many years to be just a backup for Sangiovese, Ciliegiolo is now carving out its own space as a soloist exploiting its fragrant aromas and agile flavor.
Juicy, tasty, fragrant and fruity, as well as lively, agile and convivial are just a number of adjectives to describe the wine from this grape to which the three-day Ciliegiolo d'Italia 2017 event was dedicated. For a long time this varietal was seen only as a backup for Sangiovese but in recent years Ciliegiolo has carved out its own place as a soloist taking advantage of its erratic personality and its capacity to express a territory. It can now be found in a variety of versions from Liguria to Puglia, from Lombardy to the Marche. The best suited place for this grape, however, remains central Italy, Tuscany and Umbria in particular.
In Tuscany, Ciliegiolo's profile is more muscular and deep, with more structure and bolder tannins. In Umbria, on the other hand, the wine is more lithe, agile and easy to drink. If you wanted to create an image of the differences between the two you could say that the Ciliegiolo wine from Tuscany is like a woman from a Botero painting, well-rounded and plump, all dolled up in makeup for the evening. In Umbria, the wine would be more like a young supermodel, thin and wisp-like, apple pie and the girl next door, slender like a sculpture by Giacometti.
Among the wines from Tuscany we tasted I would say that the most representative were those from three estates: Sassotondo , which was deep and elegant and this year won the Dante Ciliani Prize for the most representative Ciliegiolo; Antonio Camillo , with its two versions, one more lithe and juicy and the other bolder but always with great finesse; and Mantellassi , very juicy and floral with graceful elegance.
In Umbria, the Consorzio del Ciliegiolo di Narni producers association is seeking to develop a common trait for the varietal capable of representing it and allowing it to expand. This is the challenge that its president, Leonardo Bussoletti, has taken up with enthusiasm and obstinacy and carried out year after year. This year it was up to me and my cohort Riccardo Viscardi to offer a seminar on the Ciliegiolo of Narni. Needless to say, you can imagine who the good cop was and who was the bad one. The aim of the discussion was a noble one and involved explaining the direction this varietal is taking in Umbria, an area that today could use a tad more skill in the winery to find the best approach to fermenting and aging such a fragile and fickle, precocious and difficult varietal.
Related Products