The many interpretations of the Maremma appellation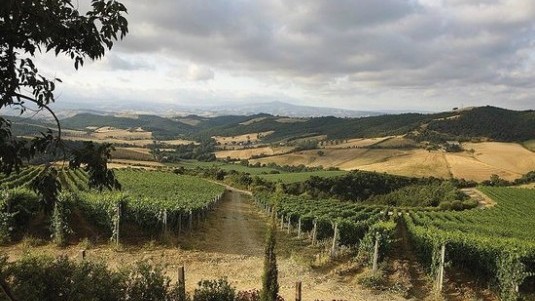 Maremma Toscana: many different terroirs, many different varietals – both native and international – many different interpretations of this young and promising DOC appellation.
When producers requested a DOC classification for the Maremma Toscana appellation, which had been classified IGT, many wondered whether this was necessary. Maremma is a vast zone and it seemed difficult to claim it has a territorial identity essential for a DOC classification. Nevertheless, production guidelines were drawn up that took into consideration the wealth of grapes varieties cultivated there, the propensity for experimentation that got the wine ball rolling here some 20 years ago and the need for strict regulations to safeguard an increasing level of quality evident in the wines already being produced. Judging by the results, the move was the right one.
Since the producers' association (Consorzio du Tutela) was created in 2014, the vineyard land included in the Maremma Toscana DOC appellation has increased by over 40% and the grapes produced for DOC wines has risen by 20%. There has also been a 70% jump in the number of certified wines and those bottled with the DOC label (5.5 million in 2016).
Maremma is distinguished by the great variety of its terroirs, which the Consorzio explained ranges "from the volcanic soil east of the Fiora River, in the district of Pitigliano and Sorano, to the mostly marl and marl-pelitic soils found in the hills between the Fiora and Ombrone Rivers, to the clay and clay-lime soil of upper Maremma, the lower coastal hills and the alluvial plains". And this variety has allowed for the cultivation of diverse varietals and the development of different winemaking styles, while the common denominator remains the warmth and salinity found in all the territory's wines.
Related Products