The forgotten island of Pantelleria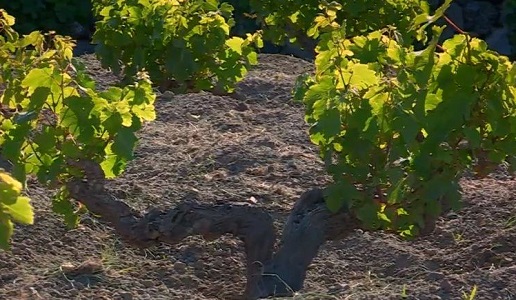 Despite its exceptional Passito dessert wines and very interesting, dry whites, the island's wine production has not received the recognition it deserves.
Winter is around the corner yet everyone is still talking about the summer and the sea, exotic beaches and distant islands. No one, however, ever seems to mention the forgotten jewel of Pantelleria that for thousands of years has been a crossroads of cultures, mysterious peoples who have disappeared and a stop for travelers to and from the Middle East and Africa. And what's more, few even know where it is.
For wine lovers, on the other hand, it is important because it is home to Passito di Pantelleria, one of Italy's most celebrated sweet, dessert wines that is over a thousand years old. The vine training systems for its grapes include the head-trained, alberello "bush" method that has been added to UNESCO's list of Intangible Cultural Heritage, while the Italian Environment Fund (F.A.I.) has adopted the Pantelleria gardens, another of the island's unique features. These are plots surrounded by dry, stone walls that crisscross the small island for a total of over 6,000km and allow farmers to cultivate the land on this harsh and windswept island with its host of microclimates and soils.
Unfortunately, over the years the island has lost a lot of its agricultural wealth. The island's original 4,000 hectares of vineyards were cultivated with grapes for table consumption or the Zibibbo variety used to make raisins but these productions have sufferedfrom the competition posed by seedless varieties from Turkey. The vineyards used for wines have also been sharply reduced by some 30% over the past 20 years. All this has contributed to young people emigrating from the island in search of work and thecountryside being abandoned.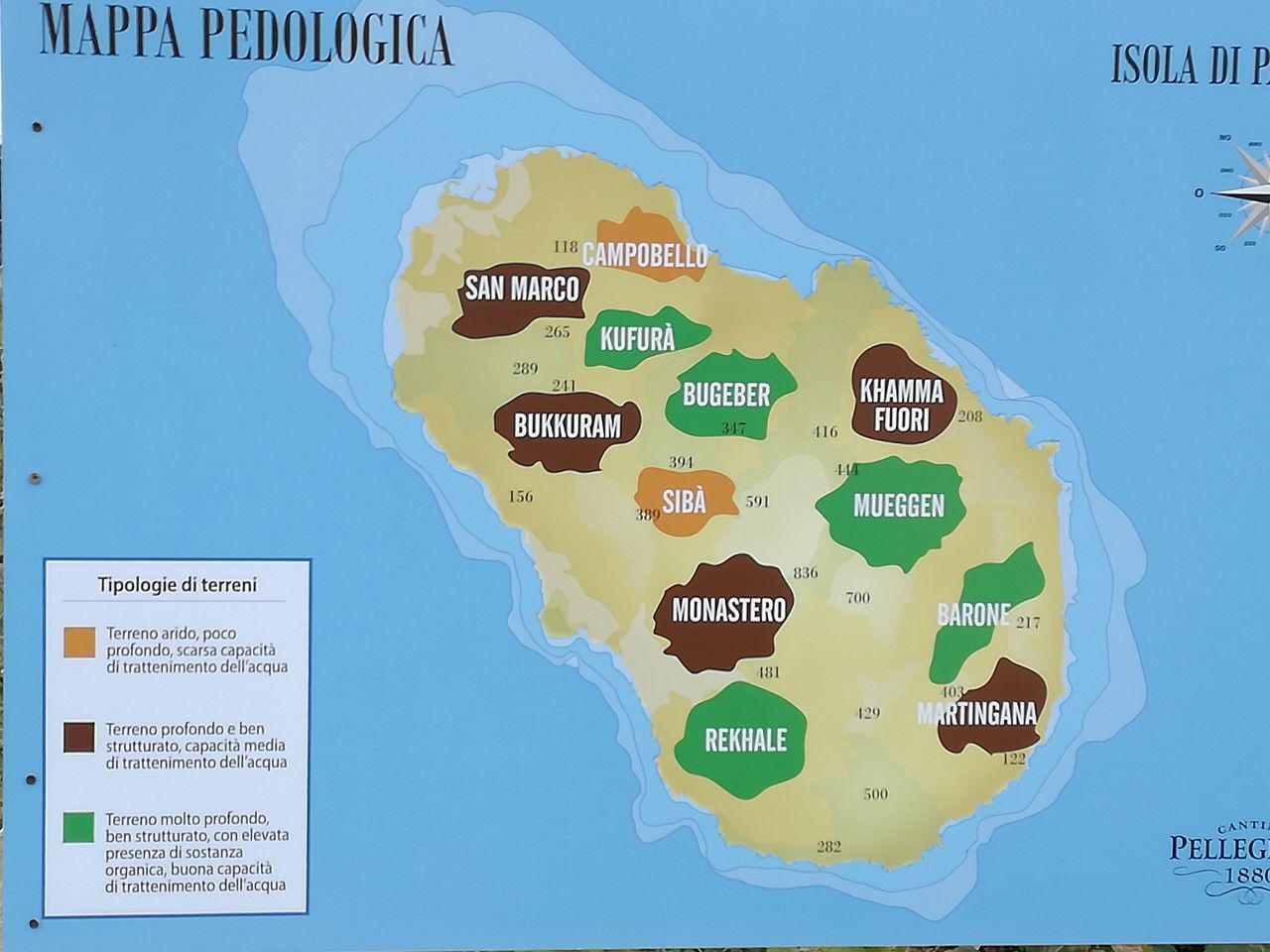 After being absent since 1997, the island's wine producers' association has seen new blood pumped into it with new members who are following a different approach to revive and draw attention to the island's wines. This represents an important moment for the island that, fortunately, does not live on wine alone but also survives on caper production and tourism, which the institutions would like to boost by extending the season.
Although the producers' association includes only nine bottling estates out of the 19 present on the island, it accounts for 80% of the wine produced thanks to two giants like Donnafugata, which has over 60 hectares of vineyards, and Pellegrino, which processes some 60% of the Moscato grapes produced on the island that it buys from growers. Then there is the curt Salvatore Murana, an icon on Pantelleria with his wonderful wines, and De Bartoli, another old and fascinating estate that produces Bukkuram. Among the up-and-coming estates are Coste Ghirlanda, of the exuberant ex-basketball player Giulia Pazienza, and the estate of the innovative Fabrizio Basile.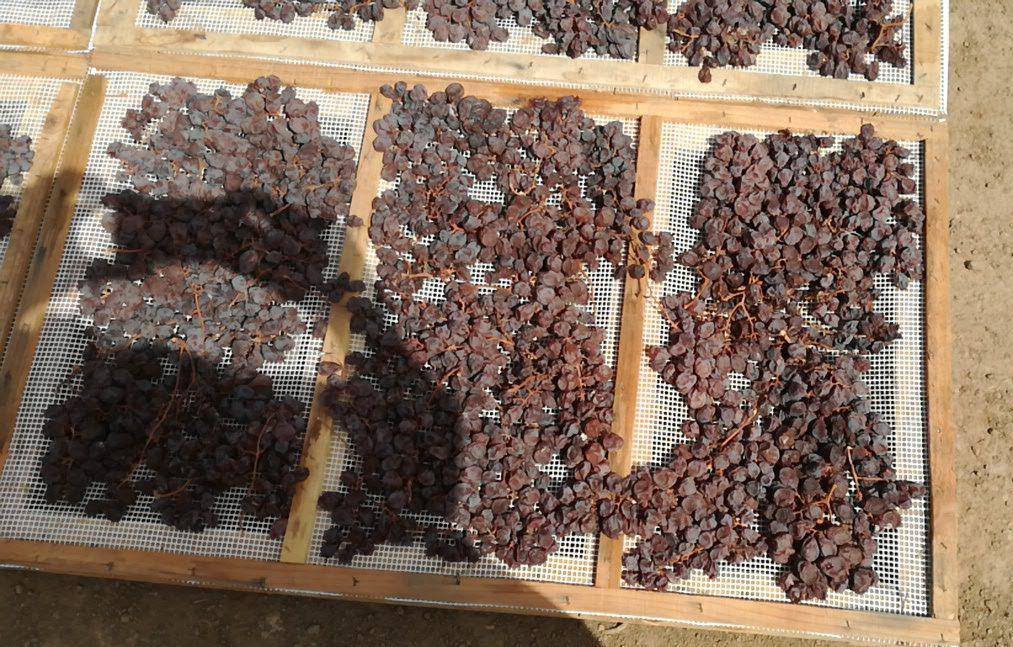 Much still needs to be done for the island's future growth beyond the already known realities of Khamma, Martingana, Mueggen, Bukkuram and Gadir, the old estates created by the Arabs, including the establishment of a DOCG appellation which should be easy to obtain and would exalt these important subzones. Plus, the island's two dry, white wines based on Zibibbo should have their own island DOC appellation and no longer be classified a Sicilia DOC given their quality and level of production. The island's DOC classification needs to be thinned out to exclude the fortified wines that should have their own appellation or at least they should be excluded from an eventual DOCG one. This because it is not feasible media-wise to promote a territory where 75% of production is of Moscato-based fortified wines.
It is a shame that these small issues cannot be resolved because the dry wines are very interesting indeed and the Passito wines are very good if not exceptional, with some intriguing territorial and stylistic differences, and to reduce them to simple dessert wine is pure madness.
Related Products
Product
Producer
Date of publication
Author
Read
Coste Ghirlanda

11/07/18
Redazione
Giulia Pazienza was born in the region of Abruzzo, then adopted Rome as her home and now has chosen to live on the island of Pantelleria where she is the lucky owner of this little piece of paradise...
Leggi tutto
De Bartoli

09/28/12
Redazione

Ben Ryé 2015
Pantelleria
Donnafugata
11/07/18
Daniele Cernilli
100% partially dried Zibibbo grapes. Stainless steel on the yeasts for 7 months. Deep golden yellow color. Classic aromas of dried apricots, dates, orange zests and hints of caramel. Sweet taste,...
Leggi tutto
Alcova 2012
Pantelleria
Coste Ghirlanda
11/07/18
Fabrizio Carrera
100% Zibibbo grapes. Stainless steel for 2 years. Intense dark amber color. Powerful and opulent aromas of dry figs, dates, raisins and nuts. The sip invades the entire palate with its richness,...
Leggi tutto
Bukkuram Padre della Vigna 2012
Pantelleria
De Bartoli
11/07/18
Riccardo Viscardi
100% Zibibbo grapes. Matures 42 months in barriques and 6 months in stainless steel. Intense golden yellow color. Sunny aromas as only the island can give: dry apricots, medlar, hints of...
Leggi tutto
Donnafugata

05/27/15
Redazione
Even though Giacomo Rallo was like a giant for the winery, after his death (in May 2016) the lead of the company is in the hands of his sons Antonio and José. Both have inheried from their...
Leggi tutto