ProWein 2019: The wines of the world in a glass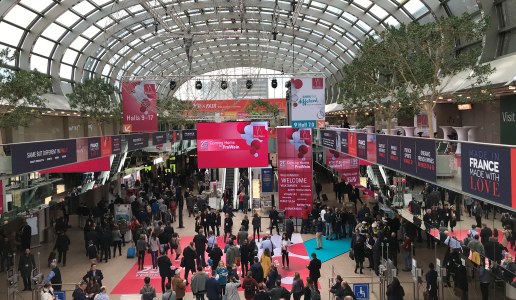 Our correspondent gives us an overview of wines from Germany, Lebanon, Basque Country, Britain, China, South Africa, Armenia, Israel, Spain and Uruguay at the trade fair.
ProWein 2019 was staged in Düsseldorf, March 17-19, and it was the 25th edition of this trade fair. A record number of wineries participated from all around the world, from Europe to Asia, America to Australia, South African to New Zealand, for a total of 64 countries and 6,873 exhibitors, with Italy being the most represented country. It was an important opportunity for sector operators to get to know and taste a vast variety of wines produced in 295 different zones around the world.
It was also an occasion for us to taste wines from a good part the global world of wine. For reasons of space, we cannot describe all the wines that, given their characteristics and place of origin, would merit at least a mention. Here we have selected some wines from small, medium-sized and large wineries that, through their production, types of wines and variety of varietals, represent an ample spectrum of the wines at the event. It also gives an idea of what other countries are doing, a virtual world tour in a glass that confirmed that the wine trend is positive and expanding in many countries.
Our selection includes wines from Germany, Lebanon, Basque Country, Britain, China, South Africa, Armenia, Israel, Spain and Uruguay. We purposely did not include any Italian wines given that Vinitaly, Italy's international trade fair of wines and spirits, is coming up in Verona, April 7-10.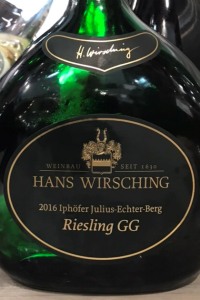 Iphofer Julius-Echter-Berg Riesling GG 2016 Hans Wirsching
93/100 - € 30
Germany. A trocken wine made from 100% Riesling grapes in stainless steel. It has a bright, straw-yellow color and a bouquet with subtle tones of pink grapefruit, green apple, resin and incense that are also found in the mouthfeel that has structure, acidity and finesse with a lively, saline and deep aftertaste.
30,000 bottles.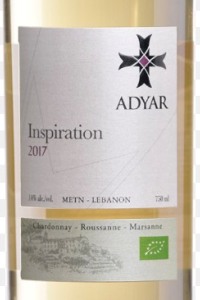 Ispiration 2017 Adyar Le Vin Des Monastères
90/100 - € 15
Lebanon. A bend of 40% Muscat Petit Grain, 25% Viognier, 25% Roussanne and 10% Chardonnay made in stainless steel. A straw color with very luminous, green reflections and intense aromas of white tropical fruit, sage and rosemary with a clear note of iodine. The mouthfeel is acidic with a long, saline finish. A pleasing and enticing wine.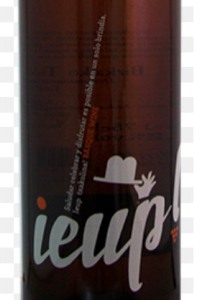 DO Bizkaiko Txakolina Ieup Txakoli Blanco 2018 Magalarte Lezame
89/100 - € 7
Spain, Basque Country. A blend of 50% Hondarrabi Zuri and 50% Hondarrabi Zuri Zerratia made in stainless steel. A yellow color with green reflections and an intense aroma with floral notes of lavender and chamomile together with those of mint and citron. The mouthfeel has a distinct acidity and freshness and a vigorous finish and long and saline aftertaste.
20,000 bottles.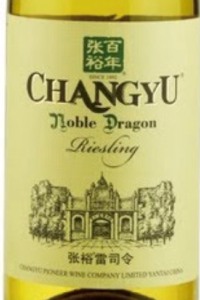 Noble Dragon Riesling 2018 Changyu
91/100 - € 8
China. Made from Riesling grapes cultivated in the area of Yantai. A greenish-straw color and a bouquet composed of fresh notes of yellow citrus, jasmine, rose and mint. A saline mouthfeel with a return of fruit nicely balanced by the acidity that makes it pleasingly drinkable.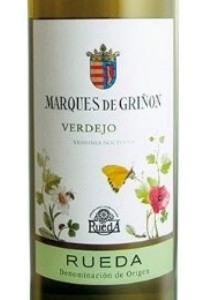 DO Ruedo Verdejo 2017 Marques De Griñon
91/100 - € 7
Spain. 100% Verdejo grapes harvested at night and made in stainless steel. A luminous, straw-yellow color and an aroma with alternating notes of white flowers and yellow fruit followed by scents of wild flowers and medicinal herbs. The mouthfeel is juicy and fresh with a distinct acidity and a saline finish. Pleasing and easy to drink.
25,000 bottles.
Tillington Single Vineyard Sparkling 2013 Nyetimber
92/100 - € 110
Britain, Sussex. A blend of 78% Pinot Noir and 22% chardonnay made following the Traditional Method. The wine has a golden-yellow color and a very fine effervescence. The bouquet has evident and delicate notes of flowers, lime and grapefruit with fragrant nuances of bread crust. The mouthfeel is rich, acidic and saline with a solid structure and harmonious body. The aftertaste is long and persistent.
20,000 bottles.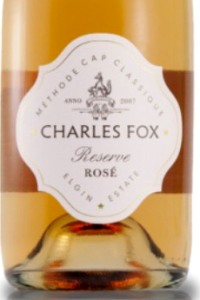 Reserve Rosé Sparkling Charles Fox
93/100 - € 20
South Africa, Elgin. A blend of Pinot Noir, Chardonnay and Pinot Meunier made using the Traditional Method. The color is a coppery blush pink and the bouquet has notes of cherry, strawberry and tomato leaf enhanced by a touch of iodine. The rich and soft mouthfeel is fresh and saline and closes with an excellent persistence.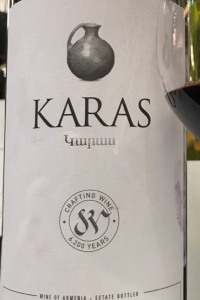 Ararat Valley Armavir Karas 2015 Tierras de Armenia CJSC
91/100 - € 16
Armenia. A blend of 30% Syrah, 40% Cot, 10% Cabernet Franc and 20% Tanat fermented in Armenian amphorae. The wine has a dark and compact red color and a multifaceted aroma with notes of currant, blood orange, anise and humus. The mouthfeel is rich in structure, balsamic and slightly spicy, with silky tannins and a long finish that makes it extremely pleasing.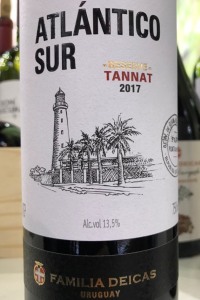 Atlàntico Sur Tannat Reserve 2017 Familia Deicas
90/100 - € 12
Uruguay. Made from 100% Tannat grapes in stainless steel and wood. An intense ruby color and aromas of cloves, blueberry, blackberry and violet that usher in a wrapping mouthfeel with austere and thick tannins. Light sensations of graphite and smoky nuances accompany the persistent and long finish.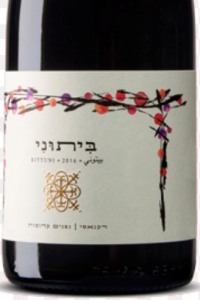 Bittuni 2018 Recanati Winery
89/100 - € 32
Israel. Made from Buttuni grapes cultivated in the Judaean Hills. The wine ferments and matures in French oak barrels for 12 months. It has a bright, ruby color and an intense aroma with notes of raspberry, blueberry, cherry and orange peel. The mouthfeel has a nice acidity and thick, tight and promising tannins and is saline and persistent with a long finish with a smoky note
3.000 bottles.