Nobile di Montepulciano, an eternally unfulfilled promise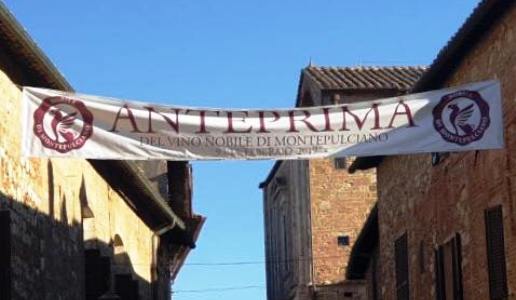 2015 and 2016 were good years that produced excellent, solid wines which lifted the average quality of the appellation, although more could be done locally.
I have dedicated a lot of time to Nobile di Montepulciano, a fascinating wine with a long history and enormous, unexploited potential. The new climactic reality in Tuscany can only further boost this potential given that the cool soil and more continental climate of Montepulciano could use a few degrees more of heat and a little less rain. The assortment of soils in the appellation contribute to allowing for a greater variety of winemaking styles, all benefitting from a common matrix that enhances the richness of Vin Nobile.
It was a pleasure to sample vintages 2015 and 2016 at a preview tasting given that they were both very good years with much enthusiasm on the part of producers for 2016. The results, while not spectacular, were excellently solid wines and always offered at extremely advantageous prices for the consumer quality/price-wise.
The Nobile preview lacked some important wineries but what was offered was vast and assorted, even if some top wines from leading estates and even some quality small ones would have helped. Thus what was offered was not totally representative of the appellation.
I was sorry to hear the comments of many foreign colleagues who, after the tasting, said that while the wines were good, technically well-made and solid, they were also a bit boring with a quality ceiling that did not allow for any peaks of excellence. For me the increase in the average quality level was very positive, even if I agree that an area with such potential could have done more.
Nevertheless, I have confidence in the, unfortunately outgoing, president of the Vino Nobile producers' consortium and the new board at Vecchia Cantina, who allowed the consortium to move more freely without the cross vetoes that until now compromised any initiatives. This had blocked any absolutely necessary changes and led to the creation of various "parallel" producer associations that one day could break away from the consortium itself.
Here are some of the best wines at the preview.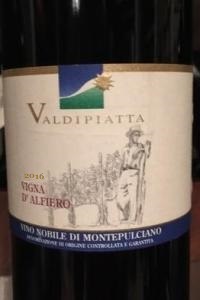 Vino Nobile di Montepulciano Vigna d'Alfiero 2016 Tenuta Valdipiatta
95/100 - € 40
100% Sangiovese matured in barriques for some two years. A bright, classic ruby color with clear and intense aromas of fruit with hints of violet and a touch of autumn leaves. The mouthfeel is thick and juicy with balanced tannins and an assorted progression that ushers in a very persistent and broad.
---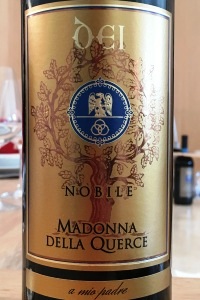 Vino Nobile di Montepulciano Madonna delle Querce 2015 Dei
95/100 - € 75
100% Sangiovese matured in barrels for 18 months. This was the first vintage for this cru wine from the Dei family winery and is dedicated to their father who died last year. An intense but not exaggerated ruby color and a classic aroma of violet and rose, followed by scents of various cherry. The mouthfeel has great class with polished tannins upholding a mass of contained extracts. The finish is very persistent and elegant and consistent with the aroma.
---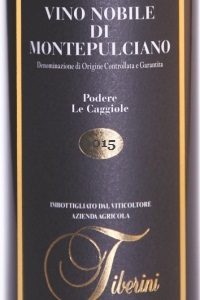 Vino Nobile di Montepulciano Podere le Caggiole 2015 Tiberini
93/100 - € 18
A blend of 85% Sangiovese, 10% Canaiolo and 5% Mammolo and matured in casks of 500 liters and barrels of 20, 25 and 34 hectoliters for some 30 months. An intense, ruby color and an intense aroma of red fruit with light floral and spice notes and some noninvasive blond tobacco hints. The mouthfeel has nice consistency with balanced tannins and a nice and flavorful progression.
---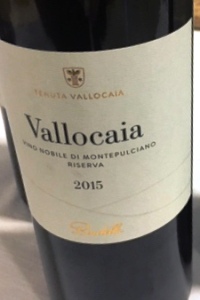 Vino Nobile di Montepulciano Riserva Vallocaia 2015 Bindella
92/100 - € 30
A blend of 90% Sangiovese and 10% Valdarno Colorino that matures for two years in small and large barrels. An intense ruby color with few nuances and a very precise bouquet with scents of ripe fruit and autumn underbrush with hints of bark. The mouthfeel is young but has a nice progression thanks to the tannins that lighten the intense but not sweet extracts. The aftertaste recalls violet and tobacco.
---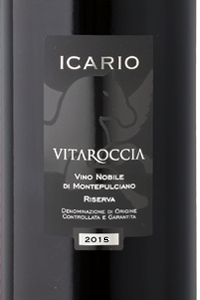 Vino Nobile di Montepulciano Riserva Vitaroccia 2015 Icario
91/100 - € 35
A blend of 95% Sangiovese and 5% Merlot that matured in barriques and 500-liter barrels for 24 months. A classic ruby color with light garnet nuances. The intriguing aroma has pronounced floral scents and hints of menthol, with sensations of autumn underbrush and notes of cinchona and tobacco. The mouthfeel is nicely organized around mellow tannins and saline hints with a floral return in the finish.
Related Products
Product
Producer
Date of publication
Author
Read
Vigna d'Alfiero 2016
Nobile di Montepulciano
Tenuta Valdipiatta
04/04/19
Redazione Grafica
100% Sangiovese matured in barriques for some two years. A bright, classic ruby color with clear and intense aromas of fruit with hints of violet and a touch of autumn leaves. The mouthfeel is thick...
Leggi tutto
Madonna delle Querce 2015
Nobile di Montepulciano
Dei
04/04/19
Redazione Grafica
100% Sangiovese matured in barrels for 18 months. This was the first vintage for this cru wine from the Dei family winery and is dedicated to their father who died last year. An intense but not...
Leggi tutto
Podere le Caggiole 2015
Nobile di Montepulciano
Tiberini
04/04/19
Redazione Grafica
A blend of 85% Sangiovese, 10% Canaiolo and 5% Mammolo and matured in casks of 500 liters and barrels of 20, 25 and 34 hectoliters for some 30 months. An intense, ruby color and an intense aroma of...
Leggi tutto
Vallocaia Riserva 2015
Nobile di Montepulciano Riserva
Bindella
04/04/19
Riccardo Viscardi
A blend of 90% Sangiovese and 10% Valdarno Colorino that matures for two years in small and large barrels. An intense ruby color with few nuances and a very precise bouquet with scents of ripe fruit...
Leggi tutto
Vitaroccia Riserva 2015
Nobile di Montepulciano Riserva
Icario
04/04/19
Riccardo Viscardi
A blend of 95% Sangiovese and 5% Merlot that matured in barriques and 500-liter barrels for 24 months. A classic ruby color with light garnet nuances. The intriguing aroma has pronounced floral...
Leggi tutto
Tenuta Valdipiatta

05/09/17
Redazione

Dei

06/25/15
Redazione
This classic estate has been run for years with great class and skill by Caterina Dei. She recently built a new, uniquely beautify winery to improve her wines. The vineyards are situated in...
Leggi tutto
Tiberini

04/27/16
Redazione

Bindella

12/22/12
Redazione
Swiss-native Rudi Bindella fell in love with this area and here decided to set up his own estate. In just a few years his winery has become one of the most important points of reference for...
Leggi tutto
Icario

07/03/17
Redazione