Nizza, Piedmont brilliance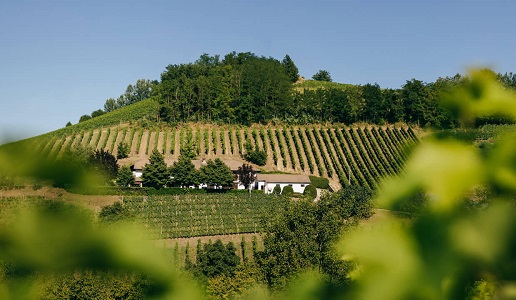 The young Nizza DOCG appellation has taken off and is more and more loved by consumers.
When I announce that I'm off to Nizza, usually towards the end of July for the last tasting for our Essential Guide, the look on the faces of my friends and family is always the same: a mix of envy and amazement. This soon vanishes when they realize that I'm talking about Nizza Monferrato and not the French seaside city which in English is called Nice. But what they cannot figure out is why I am so excited about my trip. What they don't know is that in this area of Piedmont you eat very well, there are some fascinating places to see, there are the amaretti cookies and there are the most charming wine producers in the region of Piedmont.
And, above all, they produce a fantastic wine: Nizza.
The history of this wine is quire recent and was born from the foresight and intuition of a handful of winemakers who wanted to exalt the leading red grape of the zone, closely linking it to the most suited area for growing it. A producers' association was created in 2002 and after some initial phases saw even the more skeptical producers join, in line with the typical Italian habit of jumping on the bandwagon.
The association was able to convince the competent authorities of the importance of the Nizza subzone and in 2014 it was recognized with its own DOCG classification, elevating it from being a subzone of the Barbera d'Asti appellation. A further step forward was the mapping of the various vineyards in the zone, with the collaboration of Alessandro Masnaghetti, which not only became a beautiful territorial map but also recognized the vineyard names that could go on the wine labels. All this was related to very restrictive and demanding production regulations that saw continuous blind tastings by producers to determine which wines could qualify to be an authentic NIzza. Today, on the other hand, the tasting opinions of association members is only consultative.
Since 2015, the numbers are verifying the value of the project with double-digit increases in the number of bottles produced and a retail price of around 21 euros. This was an incredible success for Nizza which is attracting a lot of attention from "outside" producers who are buying vineyards there and beginning to make wine, often good ones. I am referring to the no few Barolo producers who see the convenience of investing in these vineyards, considering the crazy prices vineyards in Barolo are fetching.
The following are the reviews of three Nizza that I particularly liked in recent tastings and that, because of a lack of space, did not make it into the Essential Guide 2021.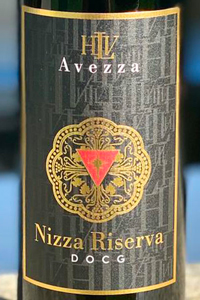 Nizza Villalta Riserva 2015 HLV Avezza (già Avezza Paolo)
95/100 - € 35
Made from Barbera grapes, matured for 24 months in barriques. A dark red color with ruby reflections and an austere, intense and balsamic aroma with notes of red fruit, cherry and flowers. The mouthfeel is compact, harmonious and has lightly mellow tannins that uphold an intense, juicy and flavorful progression. The finish has excellent persistence and pluck.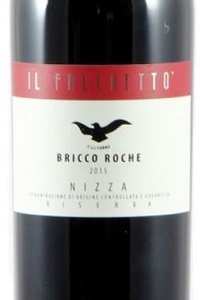 Nizza Bricco Roche Riserva 2016 Tenuta Il Falchetto
93/100 - € 36
Made from Barbera grapes and matured in barriques for 18 months. A dark, ruby color leaning towards purple and a bouquet with notes of almond, red flowers and fruity scents of mulberry. The mouthfeel is compact, nicely articulated and muscular yet upheld by a salinity that gives the progression efficiency and the finish verticality. Young.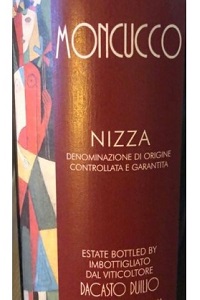 Nizza Moncucco 2017 Dacasto Duilio
93/100 - € 24
Made from Barbera grapes and matured in small barrels and barriques for 18 months. A compact and bold ruby color with a full, intense and austere aroma that has notes of dark fruit, blackberry and mulberry, and fresh underbrush. The elegant and flowing mouthfeel has excellent balances that allow for a linear, relaxed and flavorful progression towards a very persistent finish of great class.
Related Products
Product
Producer
Date of publication
Author
Read
Villalta Riserva 2015
Nizza Riserva
LHV Avezza
09/02/20
Riccardo Viscardi
Made from Barbera grapes, matured for 24 months in barriques. A dark red color with ruby reflections and an austere, intense and balsamic aroma with notes of red fruit, cherry and flowers. The...
Leggi tutto
Bricco Roche Riserva 2016
Nizza Riserva
Tenuta Il Falchetto
09/02/20
Riccardo Viscardi
Made from Barbera grapes and matured in barriques for 18 months. A dark, ruby color leaning towards purple and a bouquet with notes of almond, red flowers and fruity scents of mulberry. The mouthfeel...
Leggi tutto
Moncucco 2017
Nizza
Dacasto Duilio
09/02/20
Riccardo Viscardi
Made from Barbera grapes and matured in small barrels and barriques for 18 months. A compact and bold ruby color with a full, intense and austere aroma that has notes of dark fruit, blackberry and...
Leggi tutto
LHV Avezza

09/08/15
Redazione

Tenuta Il Falchetto

03/07/19
Redazione

Dacasto Duilio

09/02/20
Redazione