Lugana. Timeless harmony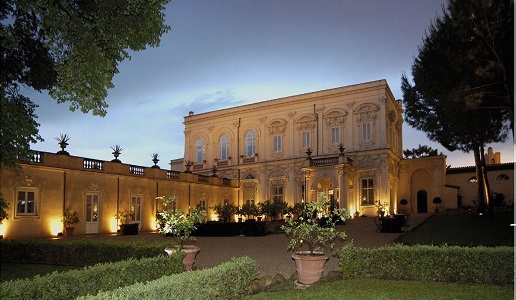 There are still some people in Italy who do not believe that white wines can age. Lugana is here to prove them wrong.
A few months ago, a tasting of Lugana entitled Timeless Harmony was staged at one of Rome's most fascinating locations, Villa Aurelia, which was built in the 17th century on a commission from Cardinal Farnese. The aim of the tasting was to underscore the propensity to age of a varietal like Turbiana, the wine from which develops new and intriguing characteristics.
Production has reached almost 17.5 million bottles, representing a 15% increase at the beginning of 2019 over the same period the previous year. The Lugana appellation is divided between the regions of Lombardy and Veneto, more precisely the provinces of Brescia and Verona. The area has a morainic and sedimentary soil that is calcareous and rich in minerals. The typical grape is Tubiana, also known as Trebbiano di Lugana, which is similar to Verdicchio and Trebbiano di Soave – both are biotypes of the same varietal – but has its own precise and unique personality given the particular terroir.
The president of the Consorzio Lugana DOC producers' association, Ettore Nicoletto, has defined Lugana as a contemporary wine. And aside from its organoleptic characteristics, it is also contemporary or topical because of its connection with the #savelugana movement opposed to the TAV high-speed rail line the infrastructures for which could create an obstacle that blocks the wind flow and thus could have climatic repercussions. This along with the vineyard land that would be sacrificed to make room for the line's construction.
Some have gone so far to hypothesize a fiery musical pairing between with Nina Simone. This threw me because Nina Simone was a woman of contradictions with a voice that was dark and luminous at the same time, warm and deep, biting and violent, impetuous and seductive. She was an active participant in the struggle for minority rights, an idealistic black panther capable of transmitting vitality and sadness with the same immense intensity. And so for me the comparison does not fly. And yet, I am certain that another pairing does exist, one that has nothing to do with food. A glass of Lugana, in fact, pairs pleasingly with the two faces of Nina Simone. A glass to enjoy while listening to Feeling Good and a second glass, a more crepuscular one, to drink while listening to the heart-wrenching and melancholy notes of If I Should Lose You.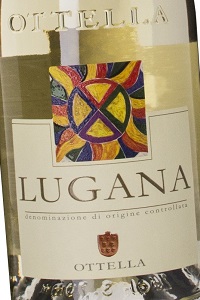 Lugana 2018 Ottella
89/100 - € 11
Made from Turbiana grapes and matured in stainless steel. A delicate, yellow-green color and a bouquet with scents of citrus peel, rosemary and a distinct sensation of tomato leaf and sage. Citrus and sage return in the soft mouthfeel that has a nice freshness that makes it lively and pleasing.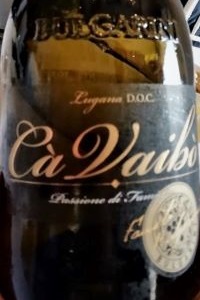 Lugana Superiore Ca' Vaibò 2016 Cantina Bulgarini Fausto
90/100 - € 14
Made from Turbiana grapes with some of the fermentation taking place in wood and maturation in stainless steel. An intense, straw-yellow color and a nose of ripe fruit, vegetal notes, strawflower, Mediterranean shrubs and honey. The mouthfeel is rich and structured with sensations of ripe and sweet fruit, hazelnut and quince apple. The finish is long and wrapping.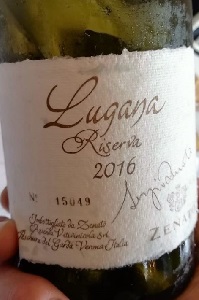 Lugana Sergio Zenato Riserva 2016 Zenato
93/100 - € 20
Made from Turbiana grapes, fermented in wood and matured for six months in large and medium-sized barrels. A straw-yellow color of medium intensity. The nose is fascinating and assorted with sensations of sweet spice, turmeric and saffron, fruity notes, apple and passion fruit, oregano and gravel. The full mouthfeel has great balance and is wrapping and fresh, long and elegant.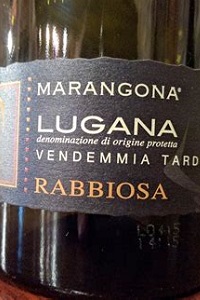 Lugana Vendemmia Tardiva Rabbiosa 2015 Marangona
92/100 - € 26
Made from Turbiana grapes and matured in stainless steel. A straw-yellow color and a bouquet of candied citrus, spice, honey, orange blossom and flint. A full and dynamic mouthfeel in balance with the acidity that closes on dried fruit, hydrocarbon and aromatic herbs and a persistent finish with sensations that recall a Riesling.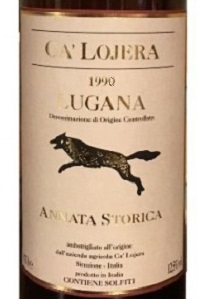 Lugana Annata Storica 1990 Ca' Lojera
92/100 – Bottiglia da asta
Made from Turbiana and matured in barriques. A clear, amber-yellow color and a nose of beeswax, light honey, candied fruit, bergamot and dried fruit. The mouthfeel still maintains a great freshness, smoky sensations and toasting notes with a great persistence on notes of candied orange, flint and toasting. Although this has begun to show its age it remains an excellent wine.
Related Products
Related Articles