From the top of Torre di Oriolo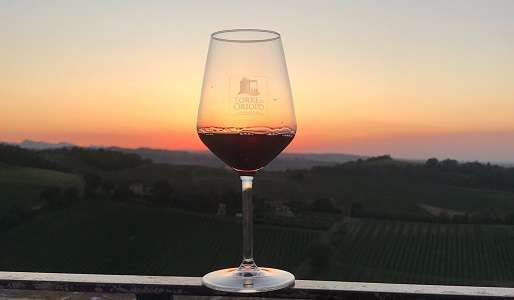 The native Romagna varietal Centesimo was the star of a tasting I led during the Calici Sotto la Torre (Glasses Under the Tower) event.
Our more loyal readers may remember that I have already written about Centesimo, a native Romagna varietal that had all but disappeared in the middle of the 20th century but was brought back and then registered in 2004 in the National List of grape varieties.
Its story is similar to those of other regional varietals in Italy that were utilized in the past, then forgotten, often abandoned after the phylloxera plague, then by chance rediscovered and slowly reintroduced in vineyards. Sometimes this was done by universities and sometimes (as in the case of Centesimo) by private winegrowers. For Centesimo, it was thanks to Pietro Pianori, whose nickname – "Centesimo" (a cent) due to his stinginess – was then given to the varietal, replacing its previous name of Savignôn(e) Rosso.
Why I am so intrigued by this grape is easily explained: it is a semi-aromatic varietal that has an unforgettable aromatic profile: it is floral (rose, violet and orange blossom), fruity (raspberry, strawberry and red fruit) and balsamic/spicy (anise and licorice). And all have an excellent intensity.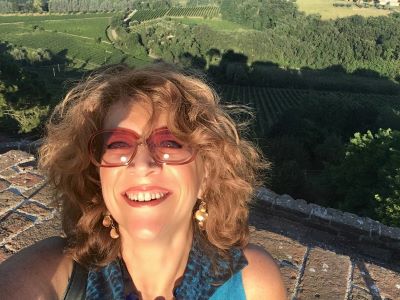 Personally, I convinced that aromatic reds are the wines of the future, at least based the trends we see abroad, where they are used to drinking wine away from meals and thus aromas play a very important role. In Italy, on the other hand, wine at the table must compete with the aromas of the food to gratify our senses. Italy has a number of varietals that are particularly interesting from this point of view (for example Ruché in Piedmont, Lacrima di Morro d'Alba in the Marche and Frappato in Sicily) and with the proper promotion they could represent a new face of Italian wine and would have that critical mass to allow it to be known for its intrinsic diversity.
Centesimo's area of production is in the Colline Faentine hills, in particular in the zone of Oriolo dei Fichi, and its producers are members of the Associazione Torre di Oriolo (a splendid 15th century tower that dominates over the landscape) which is involved in promoting and enhancing the value of the area both from a wine and food point of view and a cultural and naturalistic one.
During the Calice Sotto la Torre event, I was called upon to lead a tasting of Centesimo wines that took place on the terrace at the top of the Tower, the most beautiful location I have ever had for a tasting. Seven wines were offered that were different interpretations of the varietal but all perfectly recognizable. There were four 2018 Centesimo (La Sabbiona, Spinetta, Paolo Zoli and Podere Morini), one 2017 (Monte Tarbato from Cantina San Biagio Vecchio) and two 2016 (Romeo from Quinzân Pietro Bandini and Arcolaio di Leone Conti). Even though Centesimo has a nice propensity to age, I preferred to focus here on the more recent vintage. One last thing: we are dealing with wines that are available at an extremely accessible price.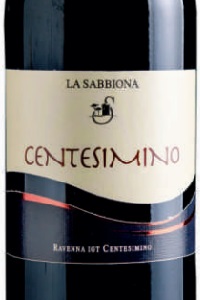 Centesimino Ravenna Igt 2018 La Sabbiona
91/100 - € 9
100% Centesimo. Matured in stainless steel and glass-lined vats. A transparent, ruby color with an intense, grapey and spicy aroma with notes of small berries. The mouthfeel is fresh and spicy with a flavorful punch towards a fruity aftertaste. Convincing.
The estate also produces another Centesimo, Rifugio, which matures for 12 months in barriques.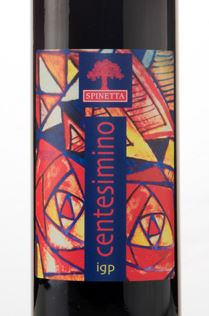 Centesimino Ravenna Igt 2018 Spinetta
89/100 - € 10
100% Centesimo. Matured in stainless steel. A similar ruby color and an aroma that is decidedly focused on floral nuances, above all rose. This has the typical acidity of the varietal in a mouthfeel that is more full-bodied and always flavorful. Non-committal.
The estate also produces a Centesimo Passito dessert wine, Asso di Cuori (Ace of Hearts).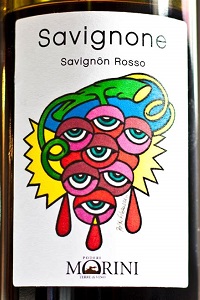 Savignone Ravenna Igt 2018 Poderi Morini
90/100 - € 8
100% Centesimo. Matured in stainless steel. The ruby color here is more compact and has some purple hues. Here again the aroma is very varietal with notes of dog rose, orange blossom and wild strawberry. The aromatic notes return in the mouthfeel and the freshness ushers in a citrusy finish. Crispy.
The estate, the largest in the district, produces three others Centesimo wines: a sparkling wine, MoRosé Brut, Traicolli, which matures in large barrels, and a Passito sweet wine, Rubacuori (Heartbreaker).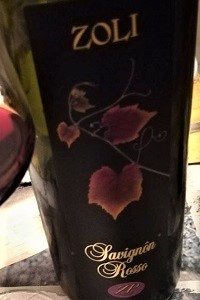 Savignon Rosso Ravenna Igt 2018 Paolo Zoli
88/100 - € 9
100% Centesimo. Matured in stainless steel. A more intense ruby color and an aroma focused on warm and dark notes of licorice and dark fruits. The dense mouthfeel is almost pulpy, slightly bitter in the finish with a licorice aftertaste.
The estate also produces a Centesimo made from overripe grapes.
Related Products
Product
Producer
Date of publication
Author
Read
Centesimino Ravenna 2018

La Sabbiona
10/02/19
Stefania Vinciguerra
100% Centesimo. Matured in stainless steel and glass-lined vats. A transparent, ruby color with an intense, grapey and spicy aroma with notes of small berries. The mouthfeel is fresh and spicy...
Leggi tutto
Centesimino Ravenna 2018

Spinetta
10/02/19
Stefania Vinciguerra
100% Centesimo. Matured in stainless steel. A similar ruby color and an aroma that is decidedly focused on floral nuances, above all rose. This has the typical acidity of the varietal in a...
Leggi tutto
Savignone 2018

Poderi Morini
10/02/19
Stefania Vinciguerra
100% Centesimo. Matured in stainless steel. The ruby color here is more compact and has some purple hues. Here again the aroma is very varietal with notes of dog rose, orange blossom and wild...
Leggi tutto
Savignon 2018

Paolo Zoli
10/02/19
Stefania Vinciguerra
100% Centesimo. Matured in stainless steel. A more intense ruby color and an aroma focused on warm and dark notes of licorice and dark fruits. The dense mouthfeel is almost pulpy, slightly bitter in...
Leggi tutto
La Sabbiona

10/02/19
Redazione

Spinetta

10/02/19
Redazione

Poderi Morini

03/16/16
Redazione
The Poderi Morini estate is situated in the Faentini Hills around Torre di Oriolo. There are a total of 25 hectares of vineyards that grow in the classic Romagna 'spungone' rocky soil....
Leggi tutto
Paolo Zoli

10/02/19
Redazione
Related Articles