From Campania: Seven irresistible Mediterranean rosé wines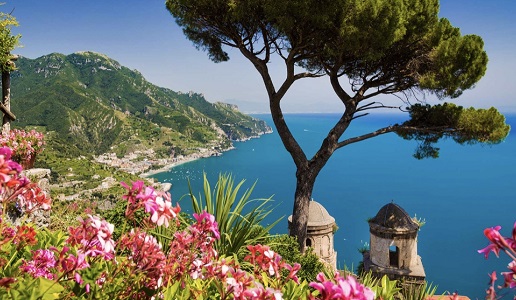 Aglianico, Piedirosso, Casavecchia are indigenous grape varieties from Campania from which are made delicious rosè wines as well.
This hot summer is yet another reason to drink rosé wines thanks to their fresh and, at the same time, intentional notes, vast range of chromatic hues and ample selection of varietals that represent all Italian regions and latitudes. In Campania alone – a region particularly rich in native grapes that surpass all of those France put together – there are over 100 different varietals, 30% of which are red wine grapes that have distinct aromatic profiles. The dominus of the vineyards is Aglianico that is cultivated throughout the region followed by Piedirosso.
The rosé made from red grapes are fermented off the skins with the wine later macerating with the skins for periods that can range from hours to days. This results in a host of hues and varietal aromas that determine the wine's flavors. More rare are the rosé made using the salasso (or saignée) method that uses red wine must with the rest of the wine made off the skins. More and more wine lovers are drinking rosé year-round thanks to the wine's versatility in being paired and their unique characteristics. Campania has carved out an important place for itself over the years thanks to the excellence of its rosé production. Below we have selected seven Campania rosé wines each from different places; terraced vineyards looking out over the sea; vineyards facing Mt Taburno; ungrafted vineyards growing in Vesuvius' volcanic soil; and wines distinguished by the bradyseisms of the Campi Flegrei. The common denominator between the wines is their rich, Mediterranean bouquets.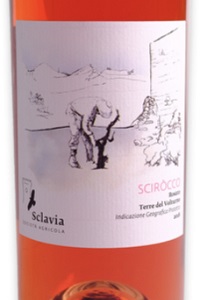 Scirocco 2018 Scalvia
89/100 - € 11,00
Made in stainless steel from Casavecchia grapes. The luminous color is that of slightly bold pink peonies and the aromas recall pomegranate, cherry and raspberry. The mouthfeel is fresh and harmonious with a nice acidic backbone and a fruity and persistent aftertaste.
7,000 bottels produced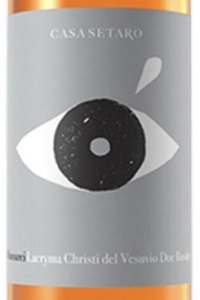 Munazei Lacryma Christi Rosato 2018 Casa Setaro
93/100 - € 12,0
Made in stainless steel from Piedirosso grapes. The color leans towards onion skin and the intense and clear aromas are of dog rose, forest pine, oregano and geraniums followed by notes of orange and Saturn peaches. The intense, fresh and saline mouthfeel has excellent body and a long persistence,
10,000 bottiglie prodotte.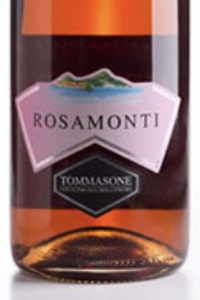 Rosamonti 2017 Tommasone
89/100- € 11,00
Made in stainless steel from Aglianico grapes. An elegant pink-peach color with clear aromas of orange peel, white melon, mulberry, resin and rosemary that usher in a mouthfeel with a balanced structure and typical marine notes and hints of humus and red fruit. The finish is fresh and long.
7,000 bottels produced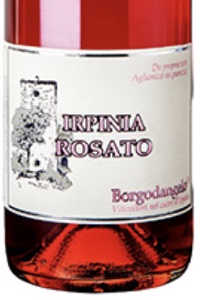 Irpinia Rosato 2017 Borgodangelo
91/100 - € 10,00
Made from Aglianico grapes in stainless steel. A bright, coral-pink color and aromas that recall sour cherry, currant and medicinal herbs with a smoky hint. The mouthfeel has excellent body and is fresh, vertical and saline with a long, rewarding finish with tart and intriguing hints of Mediterranean shrubs.
3,000 bottels produced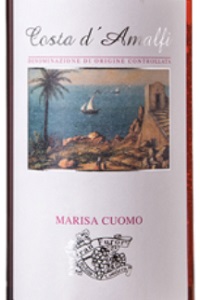 Costa D'Amalfi Rosato 2018 Marisa Cuomo
90/100 -€ 15,00
A blend of 50% Piedirosso and 50% Aglianico that has a luminous, cherry-pink color. The broad bouquet has aromas of blackberry and mulberry, redcurrant, honeysuckle and violet. The mouthfeel is agile and brackish with a nice acidic backbone and an excellent drinkability with a fresh and pleasing finish.
15,000 bottels produced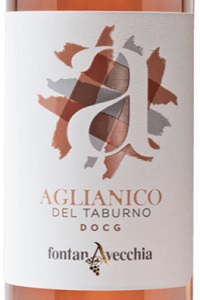 Aglianico del Taburno Rosato 2018 Fontanavecchia
89/100 - € 10,00
Made in stainless steel from Aglianico grapes. A clear pink color with cherry-red hues and a delicate aroma with fresh notes of hawthorn, cherry, almond and rose. The sapid mouthfeel is balanced and crispy with a pronounced acidic backbone and a long persistence.
15,000 bottels produced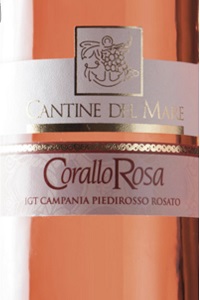 Corallo Rosa 2018 Cantina del Mare
89/100 – € 13,00
Made in stainless steel from Piedirosso grapes. In the glass, the wine has a coral-pink color and an aromatic profile with scents of cherry, wild strawberry, pomegranate, tomato leaf and saffron with sulfur nuances. The mouthfeel is nicely balanced by a fresh acidity and pleasing salinity and closes with an aftertaste of brackish notes.
8,000 bottels produced
Related Products
Product
Producer
Date of publication
Author
Read
Scirocco 2018

Cantina Sclavia
08/23/19
Antonella Amodio

Rosato Munazei 2018
Lacryma Christi del Vesuvio
Casa Setaro
08/23/19
Antonella Amodio

Rosamonti 2017

La Pietra Di Tommasone
08/23/19
Antonella Amodio

Rosato 2017
Irpinia
Borgodangelo
08/23/19
Antonella Amodio

Rosato 2018
Costa d'Amalfi
Marisa Cuomo
08/23/19
Antonella Amodio

Corallo Rosa 2018

Cantine del Mare
08/23/19
Antonella Amodio

Rosato 2018
Aglianico del Taburno
Fontanavecchia
08/23/19
Antonella Amodio

Cantina Sclavia

04/25/19
Redazione

Casa Setaro

03/10/15
Redazione
In the small village of Trecase, on the slopes of Vesuvius and near its Natural Park, Casa Setaro is a virtuous example of how a small, family winery can produce quality territorial wines, becoming a...
Leggi tutto
La Pietra Di Tommasone

04/12/12
Redazione

Borgodangelo

12/18/17
Redazione

Marisa Cuomo

09/24/12
Redazione
The vineyards are literally hanging off the coast, small trellised plots of grapes that alternate with those of lemons and olives. Marina Cuomo is the Queen of Amalfi Coast wines, a champion of...
Leggi tutto
Fontanavecchia

09/03/14
Redazione
Fontanavecchia winery is in Torrecuso, west of Benevento. Lobero Rillo, is the owner, and he is one of the 'fathers' of Falanghina del Sannio, a wine which he is very dedicated to and he...
Leggi tutto
Cantine del Mare

04/24/18
Redazione Grafica