Fresh red wines for Christmas dinner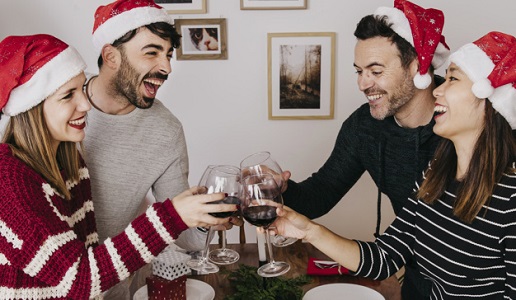 After the 10 white wine not to be missed on Christmas Eve, today we present 10 reds that are pleasing and not too heavy for your Christmas dinner.
Unfortunately, this will not be a "normal" Christmas and we will not be able to crowd around the table and eat the famous ravioli of our aunt who lives in other town. And so let's console ourselves with some top-notch wines but without maxing out our credit cards (again these cost no more than 15 euros), even if we have been promised some reimbursement for these types of sales.
Here are some pleasing reds that are not too heavy, including some gems that are not to be missed, and which come from different Italian regions. They are all truly delicious, can be eclectically paired while at the same time respecting the dishes they will accompany, which is the most important thing in these cases.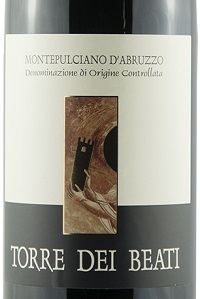 Montepulciano d'Abruzzo 2018 Torre dei Beati
96/100 - € 12,00
100% Montepulciano grapes. Matures 15 months in barrels. Slightly delicate purple ruby red color. Delicate and elegant aromas, intense fruity notes of blood orange, then sweet flowers and cocoa. Agile and silky taste, do to an almost minty refreshing acidity that leads to a clean and elegant finish.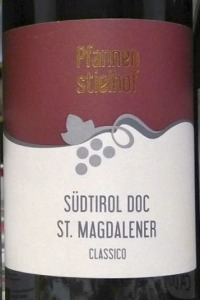 Alto Adige Santa Maddalena Classico 2019 Pfannenstielhof
95/100 - € 12,00
Blend of 95% Schiava and 5% Lagrein grapes. Matures 7 months in acacia barrels. Bright ruby red color. Classic aromas of wildberries, flowers and spices. Fresh taste as usual, juicy, attractive. A great classic of its kind that confirms all it's personality.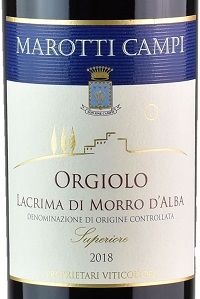 Lacrima di Morro d'Alba Superiore Orgiolo 2018 Marotti Campi
95/100 - € 14,00
100% Lacrima grapes. Matures 12 months in barriques. Ruby red with violet hues. Intense aromas of flowers and rose water. Balanced, fresh and present but nicely blended in tannins. Persistent finish with floral notes.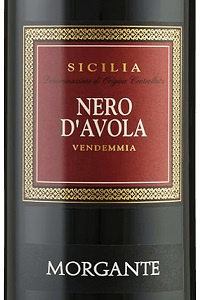 Sicilia Nero d'Avola 2018 Morgante
93/100 - € 10,00
100% Nero d'Avola grapes. Matures 6 months in used French oak barriques. Intense purple red color. Intense aromas of plums jam, wildberries, hints of capers and spices. Fresh sip, well balanced, persistent and progressive. Rich taste and smooth tannins.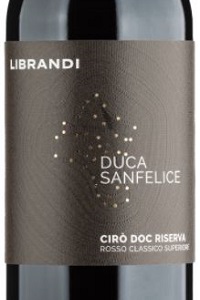 Cirò Rosso Classico Superiore Duca Sanfelice Riserva 2017 Librandi
92/100 - € 9,00
100% Gaglioppo grapes. Stainless steel for 36 months. Bright garnet red color. Neat and enveloping, very typical aromas of fruits, plums, spices, ripe cherries and strawberries. Savory and enveloping taste, great body, delicate tannins and good length in the finish.
Cesanese del Piglio Superiore Tenuta della Ioria 2017 Casale della Ioria
92/100 - € 13,00
100% Cesanese grapes. Matures 6 months in 20 hl barrels. Delicate ruby red color. Floral and earthy aromas with notes of humus, cherries and Maraschino. Fresh and agile taste, blended-in tannins, long finish with notes of red fruits, flowers and roasting.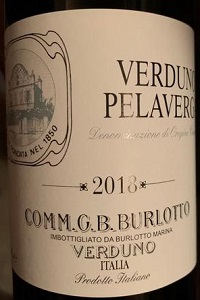 Verduno Pelaverga 2018 Comm. G.B. Burlotto
92/100 - € 12,00
100% Pelaverga Piccolo grapes. Matures 3 months in Slavonian oak. Very light red color. Bursting aromas of fruits and flowers like few others: black cherry, raspberries and wildflowers. Lively taste, dynamic acidity and silky progression.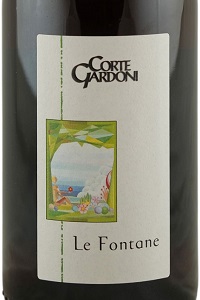 Bardolino Le Fontane 2019 Corte Gardoni
91/100 - € 13
Blend of 60% Corvina, 30% Rondinella, 10% other grapes. Stainless steel only. Light ruby red color with almost pink hues. Fresh aromas of eucalyptus, small berries and hints of apricot. Tense, fresh and vibrant taste. Licorice notes in the finish.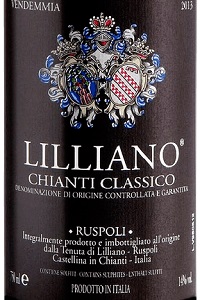 Chianti Classico 2018 Lilliano
91/100 - € 15,00
Blend of 90% Sangiovese, 10% Colorino and Merlot grapes. Big barrels and cement vats for 1 year. Ethereal, fruiyta and neat aromas of black cherries, violets and blood orange. Savory and agile taste. Delicious drinkability.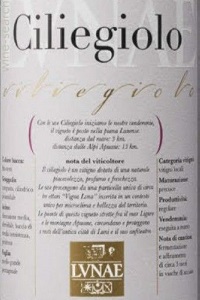 Ciliegiolo 2018 Cantine Lunae
90/100 - € 13,00
100% Ciliegiolo grapes. Stainless steel for 5 months. Lively and bright ruby red color. Fragrant and fruity aromas, typical and clear notes of currant, red cherries, cranberries. Agile, fresh taste, delicious drinkability. Good length and elegant finish.
Related Products