Colli Berici: do you know what you're drinking?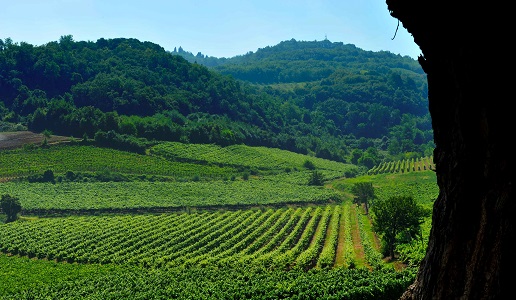 If Colli Berici producers do not fully believe in their wine, then we will for them.
While meandering about the tasting tables during the 10th edition of Gustus Vini e Sapori (Wines and Flavors) in Vicenza (October 12-14), I saw many smiling faces and hands marked by years of working in the fields and winery. But what struck me the most was that a good number of great Veneto reds were underpriced! You may think that this is a good thing but for me, at the risk of being unpopular, it raised doubts over whether the producers themselves fully believed in the potential and value of their wines and for this reason "unloaded" them cheaply at a price unjustified for their worth.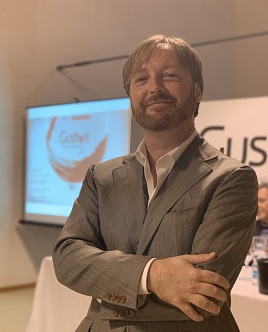 The area these wines were from is Colli Berici, in the province of Vicenza and in the heart of the Veneto region, and the wines are the great Veneto reds made from international varietals and that are Bordeaux-style blends. This area has always been suited for red wine grapes that occupy 70% of the vineyards and are for the most part international or French varietals like Cabernet, Merlot and Carmenere. There is also some Tai Rosso, which is considered here as a native grape and is cultivated in other areas of Italy and the world and is called Grenache in France, Garnacha in Spain and Cannonau in Sardinia.
A zoning study of the area pinpointed 11 different winegrowing areas, two which were specifically suited for Tai Rosso: Barbarano and Lonigo.
The rolling hills here has soils that are for the most part composed of a limy-ferrous clay but there are also those that are basaltic of volcanic origin. The climate allows the grapes to fully ripen and remain healthy and they make wines that have great alcohol potential and are nicely balanced by elegant tannins and a rather bold acidity.
While there may be those who do not fully believe in this area, there are others who feel quite the opposite like Giovanni Ponchia, the head of the Consorzio Tutela Vini Colli Berici e Vicenza producers' association. A trained agronomist, he runs the cooperative with competence and enthusiasm, recognizing the area's potential and he is not afraid of challenges. This is why he has no doubts that Colli Berici reds should be ranked among the best Bordeaux-blends in Italy and the rest of the world. For this purpose, he organized a master class entitled "A blind tasting of Colli Berici with the world's great wines".
I took part in the event and am glad I did. The great Veneto reds are truly great, even when they cost so little.
The Round One of the blind tasting: Tai Rosso vs Garnacha. A one-on-one between totally different interpretations of the same grape.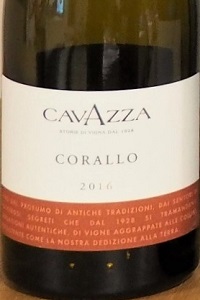 Colli Berici Tai Rosso Corallo 2016 Cavazza
88/100 - € 18,00
Made from Tai Rosso grapes and matured in used barrels for six months. The wine has a coral color and an aroma with notes of sweet, red fruit with some floral and spice hints. The attack of the mouthfeel is initially very dry before becoming fresh and savory with notes of crispy red fruit and salt making it vertical and persistent.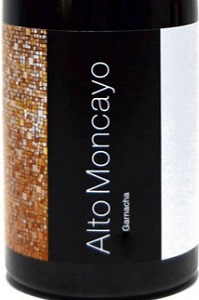 Garnacha Capo de Borja Alto Moncayo 2016 Bodegas Alto Moncayo
87/100 - € 45,00
Made from Garnacha grapes and matured in barriques for 18 months. A purple color and an aroma distinguished by notes of cola and cinchona and a dried floral pot-pourri. Despite being a tad dusty to the nose, the mouthfeel is incredibly fresh eventhough it has a full body. The finish is intense yet clean and vertical.

Round Two: Merlot. Great elegance in both wines.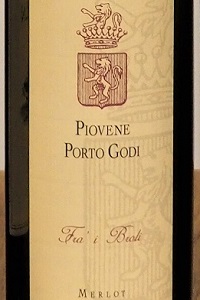 Colli Berici Merlot Fra i Broli 2016 Piovene Porto Godi
92/100 - € 18,00
Made from Merlot and matured in barriques and larger barrels for 12 months. An intense, red color and a rich and fruity nose with notes of sweet and ripe blackberry with a more nuanced and complex one of roselle. The attack of the mouthfeel is vertical, nicely supported by tannins that almost recall black tea. An intriguing balance.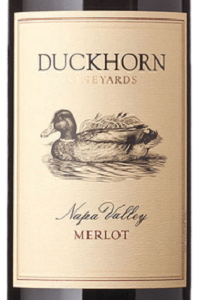 Merlot Napa Valley 2016 Duckhorn
92/100 - € 55,00
Made from Merlot grapes and matured in wood for 15 months. An intense, red color and a bouquet with a strong note of incense that little by little become more elegant with sensations of sweet and ripe blackberry accompanied by intense spice. The mouthfeel s dominated by elegance and tension.

Round Three: Four different blends. Three wines had great personality and one marched to a different drummer.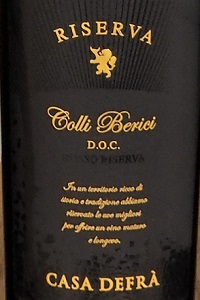 Colli Berici Rosso Riserva 2016 Casa Defrà Cielo e Terra
90/100 - € 12,00
An equal blend of Merlot and Cabernet that matured in wood for six months. A dark red color with garnet hues. The nose is slightly smoky and has notes of red fruit that are crispy and very sweet at the same time. The mouthfeel has a winning freshness upheld by tannins that are adequately coarse and well-defined.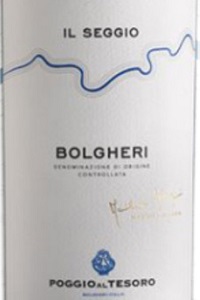 Bolgheri Rosso Il Seggio 2016 Poggio al Tesoro
90/100 - € 20,00
A blend of 50% Merlot, 20% Cabernet Sauvignon, 20% Cabernet Franc and 10% Petit Verdot that matures in barriques for 15 months. An intense red color with some purple reflections and a complex aroma that has earthy sensations and notes of red, ripe fruit and some greener hints. The mouthfeel is still very young but already balanced.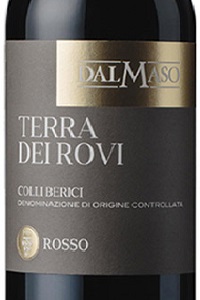 Colli Berici Rosso Terra dei Rovi 2015 Dal Maso
91/100 - € 25,00
A blend of 50% Merlot, 40% Tai Rosso and 10% Cabernet Sauvignon that matures in wood for five months. The bouquet has notes of sweet licorice followed by a strong spice component along with sensations of ripe and fragrant plum. The mouthfeel is at times floral, dominated by freshness and has a persistent flavor while the alcohol is a bit bold.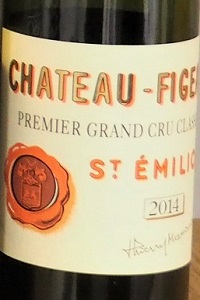 Premier Grand Cru Classé St. Emilion 2014 Chateau Figeac
94/100 - € 160,00
A blend of 35% Cabernet Sauvignon, 35% Cabernet Franc and 30% Merlot matured in barriques. A red-garnet color and along with notes of small dark and red berries, which are almost overripe, there are fresh scents of laurel and, at times, celery together with more ferrous ones. The mouthfeel is elegant with some floral sensations and those of vanilla.