Coda di Volpe, a wine lover's favorite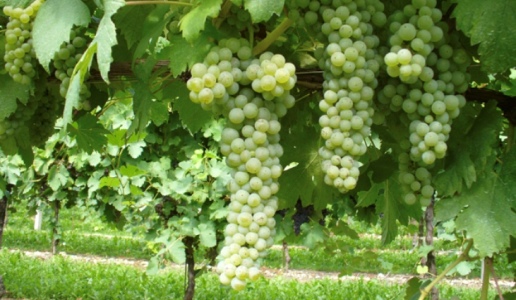 This historic varietal is used in a number of different Campanian wines, for the most part blends. Some producers, however, make a single-grape wine from it and now even the red variety is making a comeback.
Wine in the region of Campania is an expression of an area's history and specific traditions, just as each province is defined by its native grapes. Biotypes that are centuries old produce typical wines of an inestimable ampelographic value and this wealth of biodiversity needs to be protected, re-evaluated and rediscovered.
A number of different varieties of the ancient varietal Coda di Volpe (Fox Tail) exist in Campania and were already listed in Giuseppe Frojo's 1875 ampelographic study. It is cultivated throughout the region, especially in the provinces of Benevento and Avellino. And it was in Irpinia that Frojo found the red-grape variety of Coda di Volpe, which was cultivated in Solofra, as well as the "black" version in Castelfranci and Mercogliano. Some vineyards of red Coda di Volpe fortunately still exist thanks to it being cultivated for family consumption and not subject to the modernization of winegrowing trends that saw many others uprooted and replanted with other varieties. The vines are usually trained using traditional methods like starsetto (pergola avellinese) and raggiera and in some cases the vines have not been grafted.
White Coda di Volpe has often been identified with other local varieties, as was the case for a long time with the Caprettone varietal grown around Vesuvius. This until genetic tests showed it has a different DNA.
Coda di Volpe was for a long time used for blending to soften the edges of other white wines made from Fiano, Greco or Falanghina grapes. And it is for this reason that it is still allowed by regulations governing some DOC classified wines. Because it grows throughout the Campania region, it is not easy to define a single profile for Coda di Volpe due to morphological and cloning variations. In general, however, Coda di Volpe is very vigorous, the buds have a low fertility and production is not constant. The grape is rich in polyphenols and thus special attention must be made during picking, which usually takes place in the first ten days of October when it is fully ripe.
On a more positive note, the vines easily adapt to different training methods. The grapes are small, have a thick skin and have a lot of pruinose that tends to turn yellow when the grape ripens. The varietal's name derives from its resemblance to a foxtail being long, fluffy and compact.
Wine made from Coda di Volpe has the distinct characteristics of the varietal and a very personal and recognizable sensorial profile. When the wine is young the aroma is dominated by notes of fruit with distinct scents of pear and quince apple. The mouthfeel has structure and a nice acidity. Being particularly salty, over time the wine develops delicate toasty notes of dried fruit as well as those of citrus and smoky sensations. Aging, however, does nothing to diminish the wine's freshness.
Not many wineries produce Coda di Volpe, especially as a single-grape wine, and this is a shame because it represents a clear example of the loyalty pact between the varietal and the area where it was grown.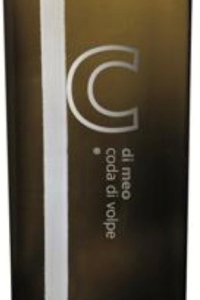 Coda di Volpe Di Meo 2017
A wine made in stainless steel with Coda di Volpe grapes from a vineyard planted in 1985 with spalliera-trained vines. The straw-yellow color has light green reflections and the broad aroma has scents of fresh fruit and vegetal notes. The mouthfeel is sharp as a blade, saline and full-bodied. A wonderful Coda di Volpe, immediate and straight-forward.
Bottles produced: 30,000.
9,00 €
91/100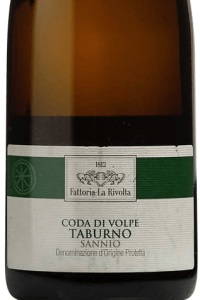 Sannio Coda di Volpe 2017 Fattoria La Rivolta
Made from organic Coda di Volpe grapes in stainless steel. The wine has a straw-yellow color and a bouquet of crispy quince apple, aromatic herbs and light floral sensations. The mouthfeel is fresh, acidic, broad and saline. A decidedly pleasing wine.
Bottles produced: 14,000.
10,50 €
90/100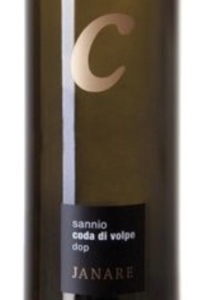 Sannio Coda di Volpe Janara 2017 La Guardiense
Coda di Volpe grapes and a straw-yellow color with green reflections. The clear aromas recall jasmine, lemon and apple while the mouthfeel is fresh, saline and nicely balanced with a pleasing note of tomato leaf in the finish.
Bottles produced: 20,000.
7,50 €
88/100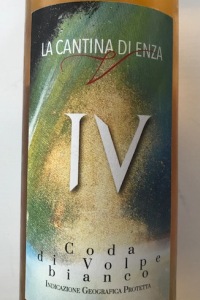 Coda di Volpe IV Generazione 2016 La Cantina di Enza
Made from organic Coda di Volpe grapes from post-phylloxera vines with the wine macerating on the skins for 12 days. The color is an intense, amber golden-yellow and the rich and persistent aroma is of apple, pear, medicinal herbs, hazelnut and humus. The mouthfeel has an intense flavor with a distinct acidic and salinity, while the finish is distinguished by a tannic note.
Bottles produced. 700.
18,00 €
88/100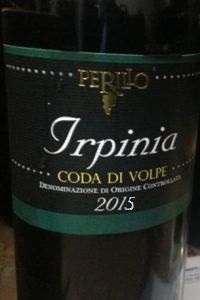 Irpinia Coda di Volpe 2015 Perillo
Coda di Volpe grapes from ungrafted wines. The wine was made in stainless steel and has a straw-yellow color and clear and broad aromas of citrus, yellow peach and pear on a smoky background. The wide mouthfeel is distinctly acidic and particularly salty, full and with a light tannic sensation and a long and rewarding finish. We suggest this age for a few years to allow it to flourish in all its grandeur.
Bottles produced: 2,500.
18,00 €
94/100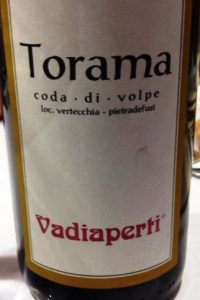 Coda di Volpe Torama 2015 Traerte
The Coda di Volpe grapes are from vineyards situated at 400m above sea level. The wine has a straw-yellow color and intense aromas of citrus, tomato leaf and hydrocarbons and a mouthfeel that is saline and very fresh with a vibrant acidity. Surprisingly young with a long and rewarding finish.
Bottles produced: 5,000.
22,00 €
90/100
Volpe Rossa 2015 La Cantina di Enza
Made with red Coda di Volpe grapes from post-phylloxera vines, the wine macerates on the skins for 20 days and then matures in both stainless steel and barriques for a total of 24 months. The color is a slightly iridescent garnet while the bouquet has a nice intensity with initial notes of dried flowers, cardamom, violet and prune followed later by one of walnut husk and a smoky sensation. The saline and broad mouthfeel has a light tannic sensation and a nice acidity denoting its youth. A particular wine with a strong personality that will age long and well.
Bottles produced: 250 bottles.
35,00 €
91/100
Related Products