Brunello di Montalcino 2016 preview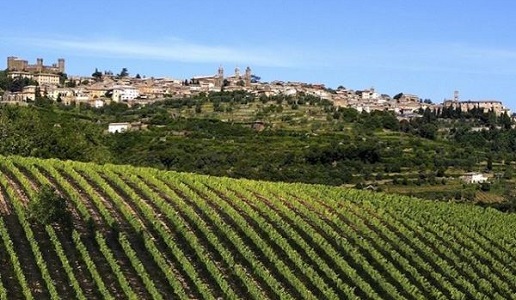 An evaluation of this truly great vintage, one that hasn't been seen in Montalcino for decades.
To tell the truth, I did not want to write about vintage 2016 and this for two reasons. The first is that many wineries are going through hard times (even if less so than those in lesser-known areas) because the pandemic hurt tourism in Montalcino, especially by foreigners, which usually saw visitors but a lot of bottles directly at wineries, while there is no way of knowing when consumers will buy the 2015 wine sold to the hotel, restaurant and catering (HoReCa) sector. The second is that the rush to anticipate reviews of Brunello coming out the following year is now bordering on madness, with producers bombarded with requests for samples already at the end of the summer and articles published already at the end of October. But that's the way it is and there is not much we can do if wine criticism has gone in this direction. More important, producers have asked us for our opinions (and we thank them for this). We would like to thank the producers' association for backing our request to ensure participating producers knew that our tastings at the association's headquarters would be blind and the wines would be served at the proper temperature.
That said let's look at this vintage. There is no denying it: 2016 is a very great vintage, one which has not been seen since in Montalcino since 1990. It was a happy and easy year with the right amount of rainfall at the right time, with the right temperature at the opportune moment to ensure the vines were never stressed and with excellent diurnal temperature variations as the grapes ripened. This opposed to 2015 which was fantastic for the cooler areas yet more challenging, in some cases more difficult, for the southern zones of the appellation. Perhaps only once before have I encountered two vintages that were so lovely, different and close together and this was in Barolo with 1989 and 1990, two vintages that seem like another era for Italian wine.
Was this a perfect year? Undoubtedly, even if there is always room for improvement which in this case won't be easy. Montalcino has seen a truly high level of average quality for Brunello for at least the past 15 years, thanks also to producers having a great sense of responsibility towards the retail consumer, as demonstrated with vintage 2014. We can say for sure that there are 50 or more top-notch producers who every year come out with brilliant wines that can be considered among the best in the world. There are many styles to interpret this territory but no one takes advantage of the appellation nor of its various subzones. The historic crus are always well represented and the new ones are distinguished by a high-quality substrata. Although I have always said that over 200 hectares of Brunello vineyards may be a bit too many, this is just nitpicking.
Recently, more and more people have been asking which of the two vintages is better. The answer is quite simple: 2016, with very few exceptions. The reasons for this are also simple: better quality tannins, a higher acidity, which allows for greater aging and elegance, and, finally, an incredible territorial consistency that makes it easier to recognize subzones, crus and winery style.
Make no mistake, 2015 was also a great vintage (it reminds me a lot of 1985) and this is why we can compare the two. Nevertheless, 2015 has different characteristics that derive from weather conditions which make it more akin to Anglo-Saxon tastes, which include a more evolved bouquet, warmer fruit and tends to privilege tannic opulence as a venue for complexity. But then again Sangiovese is not Cabernet. History tells us that in Montalcino they preferred vintage 1988 to 1990 and 1997 and vintage 2000 over the fantastic 1991 and 2001, while they fell in love with 2007 as opposed to 2006 and this explains a lot. In my view, 2015 is perfect to pair with succulent dishes like boar, peposo and so on thanks to its tannic verve, while a 2016 Brunello is practically perfect with everything.
Tomorrow we'll show you our ratings.