10 White wines for Christmas Eve supper (not a feast)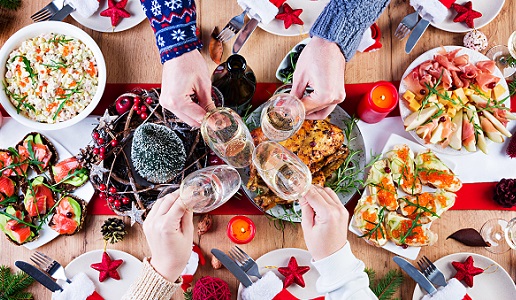 Starting today, we will suggest every day 10 different wines to bring to the table during the upcoming holidays. We begin with the white wines.
From Sardinia to Friuli, passing through Piedmont, for a total of ten Italian regions offering white wines made for the most part from traditional varietals and available at a reasonable price (all no more than 15 euros).
These are wines to pair with the "light" dishes that distinguish the traditional Italian Christmas Eve meal that is based on fish and vegetables. Thus it is best to focus on fresh and pleasing wines that do not have too much body so they do not dominate over flavors that are often delicate.
We sought to choose from those wines that are also cited in our new publication, Vini per Tutte le Tasche (Wine for All Budgets) by DoctorWine, which we would like to suggest a gift to give our wine lover friends at Christmas. We thank you now should you decided to do so.
Nuragus di Cagliari 2019 Audarya
96/100 - € 11,00
100% Nuragus grapes. Cement vats for 8 months. Bright straw yellow color. Clear aromas of Mediterranean scrub and smoky hints. Rich taste, juicy and agile, impressive dynamic progression. Very savory finish with notes of iodine.


Verdicchio dei Castelli di Jesi Classico Superiore 2019 Andrea Felici
96/100 - € 15,00
100% Verdicchio grapes with maceration on the skins for a few days. Stainless steel only. Light and lively straw yellow color. Wide and neat aromas of mustard blossoms, wild mint and unripe apricots, hints of flint. Dynamic taste, slightly smoky, unripe apricots again and aromatic herbs in the finish. Power and personality at maximum levels.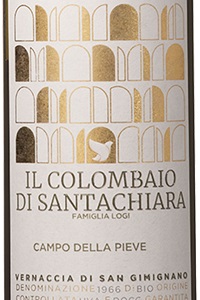 Vernaccia di San Gimignano Campo alla Pieve 2018 Il Colombaio di Santa Chiara
96/100 - € 15,00
100% Vernaccia grapes. Aged on its lees in stainless steel for 12 months. Bright straw yellow color. Very complex and well-defined nose, loquat, jasmine, field blossoms, and then winter undergrowth. Thin and vertical palate, wonderful depth, with great balance between acidity and iodine note. Wonderful finish.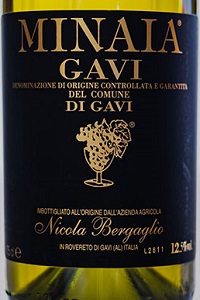 Gavi del Comune di Gavi Minaia 2019 Nicola Bergaglio
95/100 - € 15,00
100% Cortese grapes. Stainless steel only. Bright straw yellow color. Elegant aromas, delicate and typical notes of fruits, white flowers and aromatic herbs. Agile and citrusy taste, fresh and tense with notes of flint, peach, cedar and wild mint. Juicy and long finish.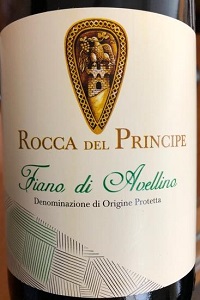 Fiano di Avellino 2018 Rocca del Principe
94/100 - € 15,00
100% Fiano grapes. Stainless steel on the yeas for 10 months. Straw yellow color with greenish hues. Clear and intense aromas of pine, mint and broom flowers. Rich and citrusy taste, savory, dynamic, progressive finish with smoky hints.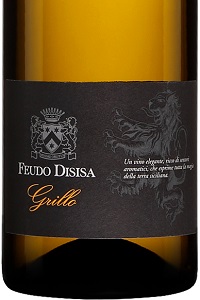 Sicilia Grillo 2019 Feudo Disisa
94/100 - € 9,00
100% Grillo grapes. Stainless steel for 6 months. Pale straw yellow color. Good and intense aromas of yellow fruits, peach, chinotto and alfalfa. Very fresh sip, articulated and agile. Citrusy and briny finish, great length.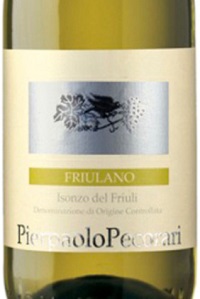 Friuli Friulano 2019 Pierpaolo Pecorari
93/100 - € 14,50
100% Friulano grapes. Stainless steel only. Straw yellow with green hues. Intense fruity notes of pear and white peach. Great coherent taste, balanced, rich, almost dense, savory and with a nice freshness in the long finish.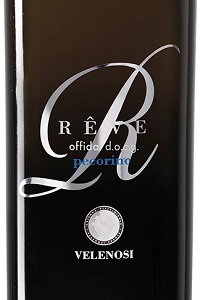 Offida Pecorino Reve 2018 Velenosi
93/100 - € 15,00
100% Pecorino grapes. Stainless steel and barriques for 6 months. Intense straw yellow color. Enveloping aromas of exotic fruits, then cedar, white peach and sweet spices. Rich, warm, tense taste, great body but agile with an unaspected drinkability. Great persistence in the finish.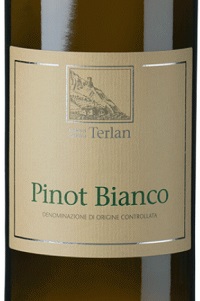 Alto Adige Terlano Pinot Bianco 2019 Terlan Cantina-Kellerei
93/100 - € 12,00
100% Pinot Bianco grapes. Matures in barrels and stainless steel for 5 months. Lively greenish yellow color. Aroma of white flowers, fresh almond and yellow citrus lead to a juicy, agile and savory taste. Vibrant and persistent finish.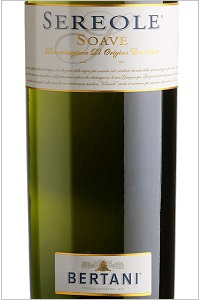 Soave Sereole 2019 Bertani
92/100 - € 9,00
100% Garganega grapes. Stainless steel and part in big barrels on the yeasts for 6 months. Light greenish yellow color. Fragrant and very typical aromas of linden flowers and hints of citrus and flint. Savory and agile taste, neat, delicious drinkability, elegant finish of unexpected persistence.
Related Products
Product
Producer
Date of publication
Author
Read
Nuragus di Cagliari 2019
Nuragus di Cagliari
Audarya
12/15/20
Dario Cappelloni
100% Nuragus grapes. Cement vats for 8 months. Bright straw yellow color. Clear aromas of Mediterranean scrub and smoky hints. Rich taste, juicy and agile, impressive dynamic progression. Very savory...
Leggi tutto
Verdicchio dei Castelli di Jesi Classico Superiore 2019
Verdicchio dei Castelli di Jesi Classico Superiore
Andrea Felici
12/15/20
Francesco Annibali
100% Verdicchio grapes with maceration on the skins for a few days. Stainless steel only. Light and lively straw yellow color. Wide and neat aromas of mustard blossoms, wild mint and unripe apricots,...
Leggi tutto
Campo alla Pieve 2018
Vernaccia di San Gimignano
Il Colombaio di Santa Chiara
12/15/20
Riccardo Viscardi
100% Vernaccia grapes. Aged on its lees in stainless steel for 12 months. Bright straw yellow color. Very complex and well-defined nose, loquat, jasmine, field blossoms, and then winter undergrowth....
Leggi tutto
Minaia 2019
Gavi
Nicola Bergaglio
12/15/20
Livia Belardelli
100% Cortese grapes. Stainless steel only. Bright straw yellow color. Elegant aromas, delicate and typical notes of fruits, white flowers and aromatic herbs. Agile and citrusy taste, fresh and tense...
Leggi tutto
Fiano di Avellino 2018
Fiano di Avellino
Rocca del Principe
12/15/20
Antonella Amodio
100% Fiano grapes. Stainless steel on the yeas for 10 months. Straw yellow color with greenish hues. Clear and intense aromas of pine, mint and broom flowers. Rich and citrusy taste, savory, dynamic,...
Leggi tutto
Grillo 2019
Sicilia
Feudo Disisa
12/15/20
Riccardo Viscardi
100% Grillo grapes. Stainless steel for 6 months. Pale straw yellow color. Good and intense aromas of yellow fruits, peach, chinotto and alfalfa. Very fresh sip, articulated and agile. Citrusy and...
Leggi tutto
Friulano 2019
Friuli Isonzo
Pierpaolo Pecorari
12/15/20
Giulio Colomba
100% Friulano grapes. Stainless steel only. Straw yellow with green hues. Intense fruity notes of pear and white peach. Great coherent taste, balanced, rich, almost dense, savory and with a nice...
Leggi tutto
Pecorino Reve 2018
Offida
Velenosi Vini
12/15/20
Daniele Cernilli
100% Pecorino grapes. Stainless steel and barriques for 6 months. Intense straw yellow color. Enveloping aromas of exotic fruits, then cedar, white peach and sweet spices. Rich, warm, tense taste,...
Leggi tutto
Terlano Pinot Bianco 2019
Alto Adige
Cantina Terlano / Kellerei Terlan
12/15/20
Dario Cappelloni

Sereole 2019
Soave
Bertani
12/15/20
Daniele Cernilli
100% Garganega grapes. Stainless steel and part in big barrels on the yeasts for 6 months. Light greenish yellow color. Fragrant and very typical aromas of linden flowers and hints of citrus and...
Leggi tutto
Audarya

10/30/15
Redazione
Serdiana is the area with the most vineyards on the island and is home to the great and historic Sardinian estates. Salvatore and Nicoletta Pala are very young leading figures in this new and...
Leggi tutto
Andrea Felici

04/05/17
Redazione
For generations a small portion of the family land has been reserved for winemaking but things began to change with the entry in the estate of the young Leopardo Felici. He has dedicated himself body...
Leggi tutto
Il Colombaio di Santa Chiara

09/06/13
Redazione
This young estate has a solid winemaking foundation with vineyards that have excellent exposures and are cultivated with great care. The Logi brothers produce modern Vernaccia. The fermentation...
Leggi tutto
Nicola Bergaglio

08/15/13
Redazione
Gianluigi Bergaglio is one of the most classic interpreters of Gavi wines. In his vineyards he only cultivates Cortese grapes and this has been true even since the estate was founded by his father...
Leggi tutto
Rocca del Principe

05/02/10
Redazione
After years of selling their grapes to others, Ercole Zarrella and his wife Aurelia decide to produce and sell their wines made from grapes grown in Lapio, one of the best areas for Fiano. The estate...
Leggi tutto
Feudo Disisa

06/20/16
Redazione
For years this estate used to sell its grapes but then decided to bottle its own wines around the last turn of the century. The winery is efficient and functional using modern technology and a vast...
Leggi tutto
Pierpaolo Pecorari

12/15/20
Redazione
This estate has ancient and deep peasant roots. In 1970, Pierpaolo decided to turn some of his wheat fields into vineyards. Cultivation was rigorous from the start and, thanks also to precious...
Leggi tutto
Velenosi Vini

02/12/16
Redazione
If Ascoli wines today are internationally known and appreciated, much of the credit goes to the very efficient efforts of Angela Velenosi, who travels the world to promote her wines and has...
Leggi tutto
Cantina Terlano / Kellerei Terlan

02/15/16
Redazione
Here at Cantina Terlano the wines produced are among the best white wines of the world and this fact, which is confirmed every year, is the reason why we proclaimed it 'Winery of the year'....
Leggi tutto
Bertani

12/05/13
Redazione
The Bertani brothers decided to get involved in the world of wine in 1857. In the almost 100 years that followed, experience, entrepreneurial skill and history has consolidated into an estate that...
Leggi tutto