Sequerciani, Ruedi Gerber's retreat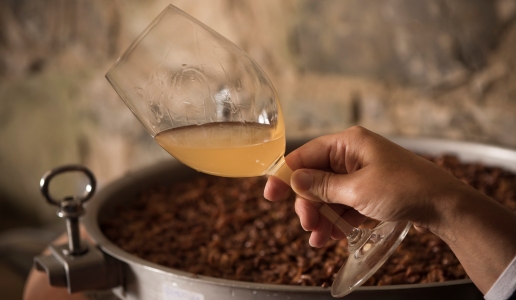 The Swiss director and producer has found in Maremma a second life amid vineyards of native varietals, biodynamic farming, long macerations and amphorae.
The story of how this estate was born is interesting even if not new. Interesting not because it is unique but because it has been a long time since I had heard such a tale, one of falling in love and places that bewitch people who have other professions but whose lives are changed forever. It was a common occurrence in Tuscany during the 1970s and '80s, when so many foreigners flocked to Chianti that it was dubbed Chiantishire, while in Montalcino there was a modern invasion of Lombards.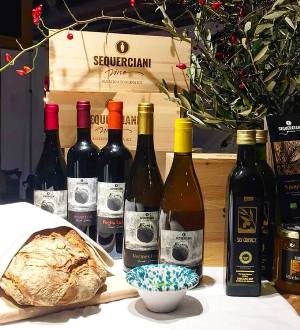 In this century, those who bought and are buying estates do so as an investment complete with detailed financial plans on return on equity (even if often times they are wrong but that's a story for another day).
The story of Ruedi Gerber, the Swiss director and producer, is almost a romantic one. He was looking for an isolated retreat where time stood still and he could rest. Instead, he discovered a different reality and not long after he decided to recreate a Tuscan farm. It was in Maremma and his Sequerciani estate today produces wine, olive oil and wheat, all according to biodynamic methods. The wine is made only using native varietals and classic vinification methods with an increasingly greater use of amphorae after initially using barriques. Allowing a couple of whites to macerate on the skins and the picture was complete. His wine consultant is a woman, Laura Zuddas.
Tree among the produced wines made us curious and convinced us even more are: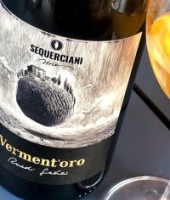 Il Verment'oro 2018
90/100 - € 17
Only Vermentino grapes were used and they macerated on the skins for five months, in part in amphorae and in part barriques. The wine has a golden color and an intriguing aroma with notes of anise, yellow peach and lavender sugar. The mouthfeel is flavorful with a thick and progressive texture and is saline without any sweetness while the aftertaste is broad and flavorful.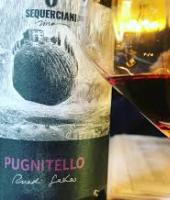 Pugnitello 2016
91/100 - € 28
Made from Pugnitello grapes and matured in barriques and larger barrels. The color is a classic ruby and the aroma is intact, clear and intense with red notes of cherry and blood orange and fresh spice. The elegant and progressive mouthfeel has a medium texture with polished tannins and a balanced salinity. The persistent finish has a smoky aftertaste.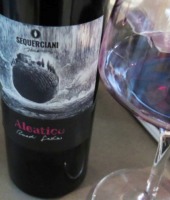 Aleatico VT 2017
92/100 - € 18 la bottiglia da 0,375ml
The Aleatico grapes were harvested late and were in part raisinated and the wine matured in amphorae. An intense, ruby color and a clear bouquet with floral notes and those of blackberry, chocolate-covered cherries and maple juice. The winning mouthfeel has an excellent rapport between the sweetness and acidity that makes the wine very pleasing and never too sweet while the finish stands out for its elegance and how pleasing it is.
Related Products
Product
Producer
Date of publication
Author
Read
Il Verment'oro 2018

Sequerciani
06/27/19
Riccardo Viscardi
Only Vermentino grapes were used and they macerated on the skins for five months, in part in amphorae and in part barriques. The wine has a golden color and an intriguing aroma with notes of anise,...
Leggi tutto
Aleatico VT 2017

Sequerciani
06/27/19
Riccardo Viscardi
The Aleatico grapes were harvested late and were in part raisinated and the wine matured in amphorae. An intense, ruby color and a clear bouquet with floral notes and those of blackberry,...
Leggi tutto
Pugnitello 2016

Sequerciani
06/27/19
Riccardo Viscardi
Made from Pugnitello grapes and matured in barriques and larger barrels. The color is a classic ruby and the aroma is intact, clear and intense with red notes of cherry and blood orange and fresh...
Leggi tutto
Sequerciani

06/27/19
Redazione