Sublimis in name, sublime in fact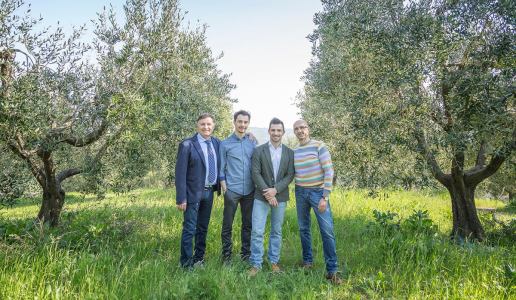 Frantoio Agostini (oil mill) in Petritoli, Marche, has eco-sustainability and biodiversity at the heart of its philosophy.
Frantoio Agostini, which is constantly growing, is a family-run farm founded in 1945 and still owned by its founder's heirs. Alfredo Agostini began to produce extra virgin olive oil DOP after the war, now the company is run by his son Gaetano, along with his sons Marco and Elia, and his brother Maurizio.
It is a transformation structure that purchases and crushes olive parcels coming from the nearby hills, especially from the area of Fermo. However, there are also 12 hectares of owned specialized olive grove with 3,500 trees.
In the last harvest 500 quintals of olives were produced and 15,000 purchased, with a yield of 2,200 hectolitres of oil. We recommend the very good selection tasted by the panel, the Extra Virgin Sublìmis.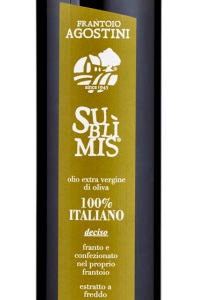 Sublimis
Frantoio 50%, Carboncella 40%, Ascolana tenera 10% olive variety. Medium fruity. Continuous cycle production system. It has a beautiful intense limpid golden yellow color with slight green hues. Its aroma is clean and rotund, rich in fragrant hints of basil and mint, together with spicy notes of cinnamon and black pepper. Its taste is fine and strong, with a vegetal flavor of artichoke, chicory and lettuce. Bitterness is definite and pungency is distinct.
€ 8 the lt. 0,500 bottle.
Related Products