Frantoio Cioccolini in the Tuscia area around Viterbo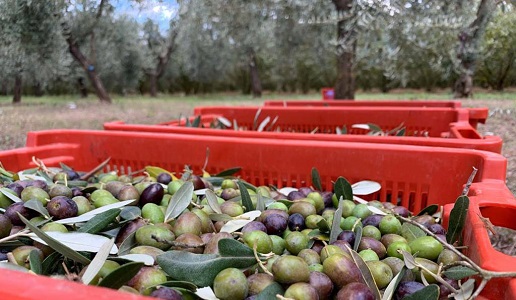 A very modern oilmill, attention to quality, passion for extra virgin olive oil for generations: this is the identikit of Cioccolini.
This article is available in Italian only.
Siamo nella Tuscia viterbese (una zona Dop), nelle Colline dei Monti Cimini. Qui l'azienda agricola Cioccolini era attiva già alla fine dell'Ottocento, ma la produzione era divisa – come nella maggior parte delle fattorie dell'epoca – tra vino, grano e olio. Il frantoio nasce nel 1963, molto moderno per l'epoca, successivamente sempre tenuto al passo con gli sviluppi della tecnologia olearia più moderna.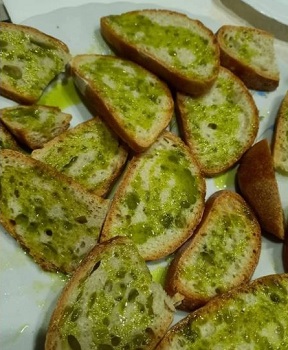 Dei due soci, Leonardo Locilento segue così l'intero ciclo produttivo, dalla coltivazione degli ulivi alla raccolta – eseguita a mano o con agevolatori meccanici -, dalla molitura delle olive al confezionamento, mentre Rosato Cioccolini segue gli aspetti amministrativi.. Ma il frantoio lavora non solo la produzione propria, derivante da 3 ettari con 600 piante, ma anche quella di oltre 1500 olivicoltori della zona che vi si rivolgono con fiducia.
Appena arrivano al frantoio, le olive vengono tracciate con una scheda tecnica con tutte le caratteristiche (provenienza, cultivar, ecc.), poste in cassoni aerati e successivamente pulite con un sistema di ventilazione, vagliatura e lavaggio, per rimuovere i corpi estranei ed essere cosi inviate alla frangitura. L'attuale frantoio dispone di un impianto a centrifugazione di ultima generazione in grado di trasformare 1200 quintali di olive nelle 24 ore, completamente controllato da una serie di sistemi computerizzati (temperature e tempi di gramolazione, movimento prodotto ecc.) e una area di stoccaggio dell'olio prodotto in cisterne inox inertizzate e climatizzate.
Le cultivar coltivate in azienda sono frantoio, leccino, caninese e moraiolo, gli oli prodotti due: l'Essenziale, un blend fruttato leggero, e il Monocultivar caninese, fruttato medio.
Olio Extravergine Essenziale Frantoio Cioccolini
Da cultivar frantoio, leccino, caninese. Fruttato leggero. Spremitura a freddo, ciclo continuo. Il colore è verde chiaro brillante con leggeri riflessi dorati. Al naso si sentono note di carciofo e di cardo, unite a sensazioni aromatiche di erbette officinali. Il sapore è delicato, quasi dolce, avvolgente, con retrogusto equilibrato di amaro e piccante e gusto di mandorla.
€ 12 la bottiglia da 0,500.
Related Products