Del Carmine, solida farm with oil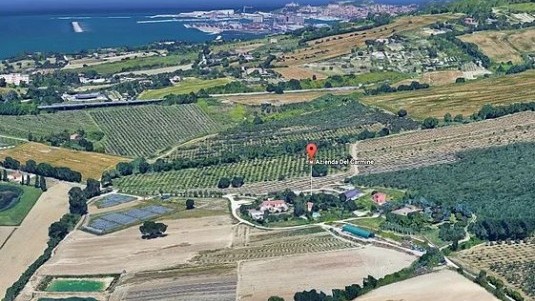 Talking about quality Extra virgin olive oil in the Marche region means talking about Agricola del Carmine and its Extra virgin Monocultivar (Oleo de la Marchia) or Blend (Olio del Carmine).
Agricola del Carmine is a regional point of reference for quality extra virgin olive oil. In fact the family Roversi are always looking for innovation: a small holiday farm, where oil is the protagonist, is one of the latest examples.
They started renewing their estate in the mid- 90s, planting 11,000 olive trees on 26 hectares and using modern irrigation and transformation systems. In the last harvest 1,500 quintals of olives yielded almost 164 hectolitres of oil.
There are two very good Monocultivar Extra Virgin selections Oleo de la Marchia: Ascolana and Don Carlo.
Azienda Agricola Del Carmine 
Titolare : Famiglia Roversi
Frazione Torrette
Via Del Carmine, 51
60126 Ancona
Tel. +39 071 889403
info@aziendadelcarmine.it
www.aziendadelcarmine.it
Related Products