Colle d'Angiò and oil from Molise by Giorgio Tamaro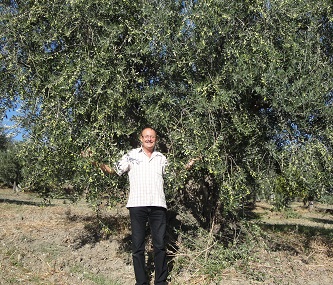 Agricola Giorgio Tamaro is a small family-run farm consisting of little more than 3 hectares of olive grove distributed in several places in the district of Colletorto, a pretty Medieval Angiovin village.
There are 700 trees of autochthonous varieties, including Rumignana, planted again by Giorgio, who took over the farm in 2009. In the last harvest 90 quintals of olives were produced, which allowed to yield 12 hectoliters of oil. The top quality extravirgin oil of the farm are the two single variety Oliva Nera di Colletorto and Rumignana.
Azienda Agricola Giorgio Tamaro
Aia di Pardo
86044 Colletorto (CB)
Tel. +39 0875.81703
tamaro.giorgio@gmail.com
www.oliotamaro.it
Related Products