Centonze, evo oil from Selinunte area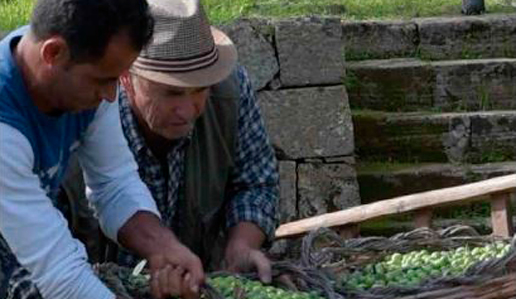 A well Known farm, well managed in organic farming, that produces great evo oils like the Centonze-Casa di Latomie.
Well known farm and olive oil producer, Antonino Centonze's farm is also an elegant and well-equipped holiday house near Selinunte, including a citrus fruit orchard and an olive grove cultivated with organic farming principles.
About 41 hectares are destined to 10,300 olive trees placed inside quarries, the caves the Greek used to extract tophus for their temples.
In the last harvest 1,850 quintals of olives were produced and 1,450 purchased, with a yield of 375 hectolitres of oil. There are two Extra Virgin Centonze - Case di Latomie, the one single variety from Nocellara del Belice and the very good Pdo Valle del Belice, which we present.
Centonze
Owner : Antonino Centonze
Località Contrada Latomie
Strada Statale 115 per Selinunte km 0.500 - N. 103
91022 Castelvetrano (TP)
Tel. +39 0924.907727
nino.centonze@oliocentonze.com
www.oliocentonze.com
Related Products