The pure Coratina of Ciccolella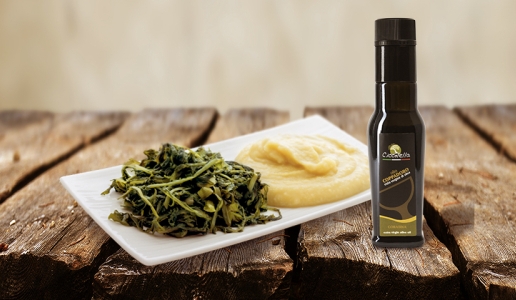 Coppadoro is an intense fruity extra virgin olive oil, produced from the Coratina variety, typical of Puglia and cultivated above all in the north of Bari.
Surely deserved this review of Agricola Ciccolella, that was founded in the early 90s of the last century and is characterized by a green and beautiful expanse of olive trees, next to the Adriatic Sea. There are 30 hectares of surface with 7,300 trees of the varieties coratina and ogliarola barese.
In the last harvest Giuseppe Ciccolella produced 1,000 quintals of olives, with a yield of 120 hectolitres of extra virgin olive oil. We recommend the selection Coppadoro, a very good extra virgin olive oil.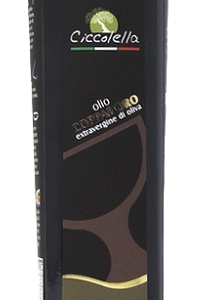 Coppadoro
100% Coratina olive variety, century old trees. Continuous cycle production system. Intense fruity. It has a beautiful intense limpid golden yellow color with delicate green hues. Its aroma is full and rotund, rich in fragrant hints of mint and rosemary, together with distinct notes of black pepper and almond. Its taste is complex and elegant, endowed with an ample vegetal flavor of artichoke, wild chicory and thistle. Bitterness is powerful and pungency is definite and harmonic.
€ 12,50 the lt. 0,500 bottle.
Related Products