The EVO oil from Mimì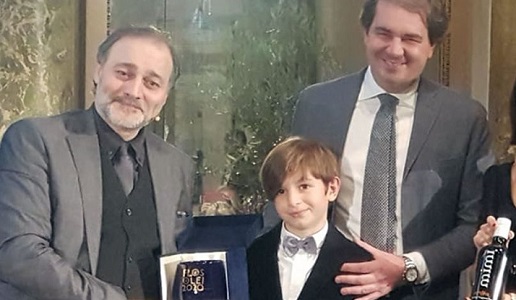 The extra virgin olive oil produced by Mimì is simply extraordinary.
This is The "Made with Love" Farm, in fact Domenico Conserva, known as Mimì, was born and grew up loving the olive tree. He succeeded in becoming an olive grower, but his dream lasted too little time.
Today, his passion is carried on by his sons Donato and Michele and his wife Giuditta, who run 45 hectares of land with 13,000 trees. In the last harvest 2,000 quintals of olives were produced and 100 purchased, with a yield of almost 246 hectoliters of oil.
There are five Extra Virgin Mimì, the "basic", the Pdo Terra di Bari - Bitonto, Cima di Melfi, Coratina and the extraordinary Coratina from Organic Farming.
Coratina Mimì - Da Agricoltura Biologica
100% Coratina olive variety. Continuous cycle production system. Intense fruity. Intense limpid golden yellow color with light green hues. Its aroma is definite and rotund, rich in fragrant hints of mint and rosemary, together with distinct notes of unripe almond, cinnamon and black pepper. Its taste is ample and elegant, with notes of artichoke, thistle and chicory. Bitterness is strong and pungency is distinct.
€ 19 the 0.500 lt. bottle.
Related Products