Monte Schiavo, excellent oil beyond wine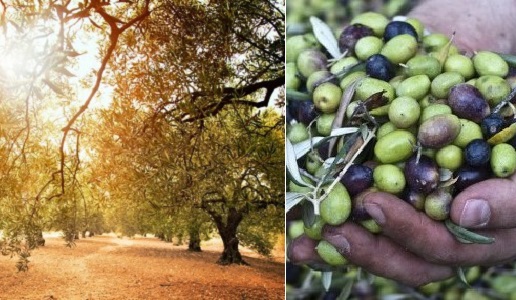 The company Monte Schiavo from the Marche region, known for its Verdicchio, also produces excellent extra virgin olive oils, such as Marche IGP Frantoio 4 Ore.
The oil mill Monte Schiavo was obtained from the appurtenances of an ancient farmhouse, where the present farm is based. It transforms the olives coming from 50 hectares of olive grove with 25,000 trees, using the most advanced technology of the farm Pieralisi, a leader producer of extraction machinery all over the world.
In the last harvest 650 quintals of olives were produced, equal to about 108 hectoliters of oil. We recommend the selection Monocultivar Extra Virgin Frantoio, which is part of the line "4 Ore" (4 hours), that is the time between harvesting and delivery.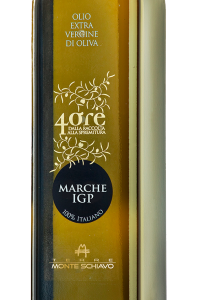 Marche Igp Frantoio 4 Ore
100% Frantoio olive variety. Continuous cycle production system. Light fruity. It is an intense limpid golden yellow color with slight green hues. Its aroma is ample and rotund, with hints of artichoke and chicory, enriched by fragrant notes of mint and rosemary. Its taste is complex and elegant, with a flavor of lettuce and notes of black pepper and an almond finish. Bitterness is distinct and pungency is present and complimentary.
€ 11 the 0,500 lt bottle.
Related Products