Maestrale from Casale San Giorgio, complex and vegetal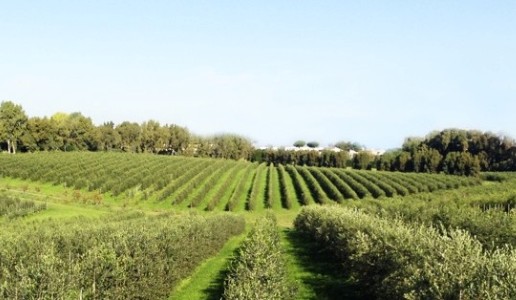 The Extra Virgin Maestrale from Casale San Giorgio is a medium fruity olive oil from Latium, with distinct bitterness and definite pungency.
The story of Casale San Giorgio started in the 50s of the last century, when Francesco Saverio De Leone and his wife Giorgina purchased a farmhouse and turned it into a model farm, first breeding cattle, then cultivating wheat and hay and finally starting olive growing.
Today the farm is run by Patrizia Gioia De Leone, who manages 10 hectares of surface with 17,000 trees and a modern oil mill. In the last harvest 600 quintals of olives and 56 hectolitres of oil were produced.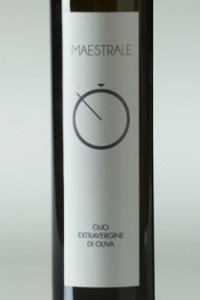 Extra Virgin Maestrale
From Sikitita (45%), Arbequina (30%), Koroneiki (25%) olive varieties. Continuous cycle production system. Medium fruity. This very good Extra Virgin selection is a beautiful intense limpid golden yellow color with slight green hues. Its aroma is ample and rotund, with fresh hints of officinal herbs, especially mint and basil, rosemary and sage, together with fruity notes of unripe tomato and white apple. Its taste is complex and vegetal, with a flavor of lettuce, artichoke and chicory and a final note of almond. Bitterness is distinct and pungency is definite.
€ 10 the lt. 0,500 bottle.
Related Products