Gioacchina Iuvenis, the Grand Cru I&P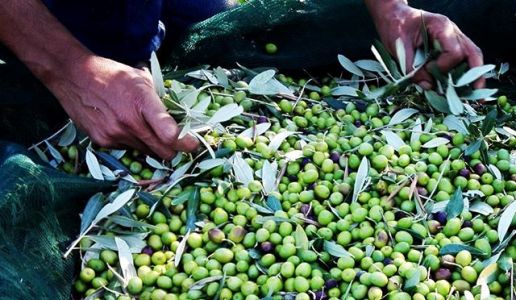 An EVO oil that is the fruit of a vocated territory such as the Viterbo area of Canino and the passion of Paolo and Ione.
Paolo Borzatta and Ione Zobbi's adventure started when they fell in love with the territory of Canino countryside and decided to produce monovarietal extra virgin olive oil to enhance the potential of the small olive groves near their house.
The olive surface covers almost 25 hectares with 1,500 trees. In the last harvest about 354 quintals of olives were produced, equal to about 40 hectolitres of oil. There are three Extra Virgin selections I & P: the Cru Piscine Mau and the two Grand Cru, Musignano and Gioacchina Iuvenis, chosen by the panel.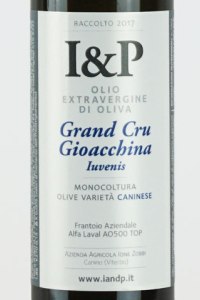 Grand Cru Gioacchina Iuvenis
100% Caninese olive variety. Continuous cycle production system. Medium fruity. It is an intense limpid golden yellow color with light green hues. Its aroma is definite and ample, with hints of artichoke and chicory, enriched by elegant notes of black pepper and cinnamon. Its taste is rotund and complex, with a flavor of country lettuce and a distinct note of mint and rosemary. Bitterness is definite and pungency is distinct and harmonic.
€ 18 the 0,500 lt bottle.
Related Products