From Riviera dei Fiori Olio Anfosso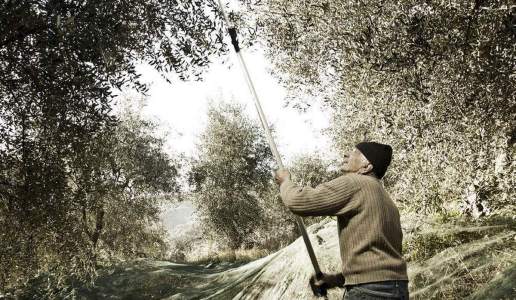 An extra virgin olive oil produced in Liguria with the typical Taggiasca olive, mellow and harmonic.
Olio Anfosso, an historical farm founded in 1945 in Chiusavecchia, in the area of Imperia, confirms its excellent levels.
The founder Davide Anfosso handed down his passion to his sons Alessandro and Alfredo, who currently run 15 hectares of specialized olive grove with 4,500 trees of the variety taggiasca. In the last harvest 1,050 quintals of olives were produced and 980 purchased, which allowed a yield of 450 hectolitres of oil.
To the line of extra virgin olive oils has been added a wide range of typical products of the Ligurian tradition, the result of selected recipes, among which stand out the olives taggiasche, red pesto, sage pesto, pepper pesto and pesto with basil Genoese PDO, the main article of the range of products characteristic of Liguria. Among all the oils produced, we recommend the selection of Extra Virgin Riviera Ligure - Riviera dei Fiori PDO.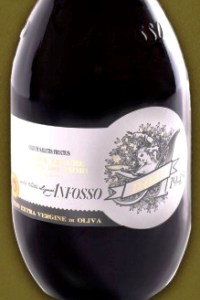 Dop Riviera Ligure - Riviera dei Fiori
From Taggiasca (100%) olive variety. Continuous cycle production system. Light fruity.It has an intense limpid golden yellow color. Its aroma is fine and delicate, rich in hints of artichoke and wild chicory, together with fragrant notes of officinal herbs, especially mint and rosemary. Its taste is mellow and harmonic, with a flavor of country lettuce and final notes of almond. Bitterness and pungency are present and complimentary, with evident sweetness.
€ 15 the lt. 0,500 bottle.
Related Products