Extravirgin Olive Oil from Southern Latium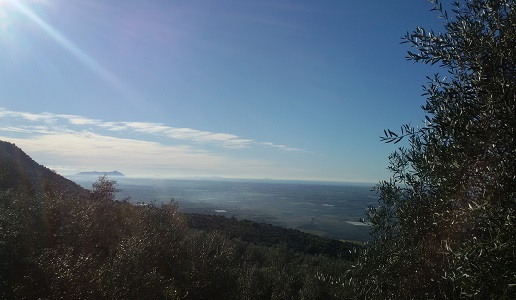 A company in Sonnino with terraces and heroic cultivation, Villa Pontina, and one in Alatri, which has managed to bring its production to an international dimension. Different methods, a common denominator: high quality.
In the southeastern area of the province of Latina, in the district of Sonnino, we find the company Villa Pontina, where the size is small and everything has the rhythms of heroic olive growing. Owned by the Pontecorvi family for four generations, the company is placed on the rocky and steep hills of the Ausoni Mountains overlooking the plain of Agro Pontino ranging with the eye from the promontory of Circeo to the Pontine islands.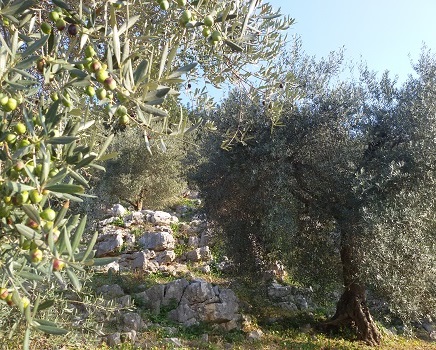 Today the estate, always used as an olive grove and reclaimed in the 50s of the last century with the construction of terraces with dry stone walls, includes 1,500 trees of the variety Itrana, cultivated on 5 hectares of specialized surface, with organic and biodynamic certification of Demeter Italy.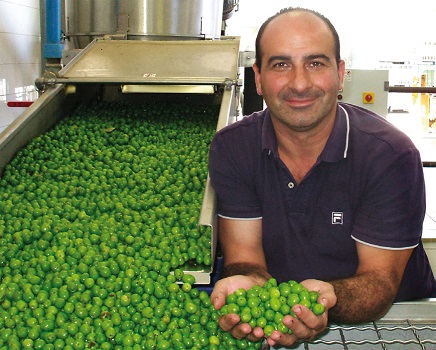 We now move to the province of Frosinone, to Alatri, in the heart of Ciociaria district. We are much further north than Sonnino and from here you can't see the sea. The cultivated olive cultivar, however, is always the itrana. Americo Quattrociocchi flies high, demonstrating the ability to combine passion and precision with an acute entrepreneurial ability. Born into a family of olive growers since 1888, Americo has transformed his Ciociaria-based structure into a leading international reality.
The estate includes 110 hectares, 25 thousand trees and a modern oil mill. The three organically grown extra virgin olive oils are excellent: the Moraiolo and the two Olivastro, Yellow Label and Black Label.
Colline Pontine Dop Olio Ovo da Agricoltura Biologica Villa Pontina
€ 17 the lt. 0.500 bottel.
100% Itrana olive variety. Continuous cycle production system. Medium fruity. It has a beautiful intense limpid golden yellow color with light green hues. Its aroma is ample and rotund, rich in fruity hints of medium ripe tomato, white apple and banana, together with fresh notes of mint, basil and sage. Its taste is elegant and vegetal, with a note of fresh broad beans and celery. Bitterness is distinct and pungency is definite.
Olivastro Etichetta Nera da Agricoltura Biologica Americo Quattrociocchi
€ 10 the lt 0.500 bottle.
100% Itrana olive variety. Continuous cycle production system. Intense fruity. It has an intense golden yellow color with warm green nuances. The bouquet is definite and complex, with hints of medium ripe tomato, banana, apple and clear hints of broad beans. The mouth is ample and full of character, with hints of celery, lettuce and notes of basil, mint and sage. Bitterness is powerful and pungency is marked.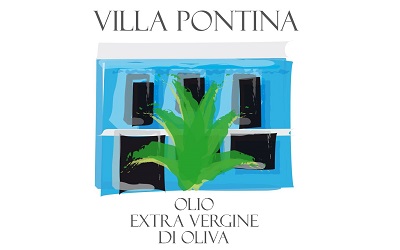 Villa Pontina
Frazione Sant'Adamini
Via Carbonara
04010 Sonnino LT
Tel. +39 339.3660382
info@villapontina.it
www.olio.villapontina.it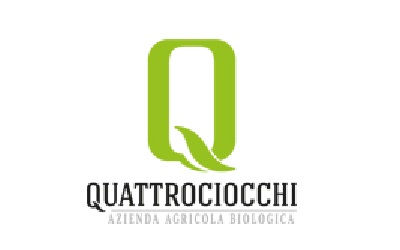 Azienda Agricola Biologica Americo Quattrociocchi
Via Mole Santa Maria, 8/a
03011 Alatri (FR)
Tel. +39 0775.435392
info@olioquattrociocchi.it
www.olioquattrociocchi.it
Related Products
Product
Producer
Date of publication
Author
Read
Quattrociocchi

05/28/15
Redazione

Villa Pontina

10/13/21
Redazione

Olio Evo da Agricoltura Biologica

Villa Pontina
10/13/21
Marco Oreggia e Laura Marinelli
100% Itrana olive variety. Continuous cycle production system. Medium fruity. It has a beautiful intense limpid golden yellow color with light green hues. Its aroma is ample and rotund, rich in...
Leggi tutto
Olivastro Etichetta Nera da Agricoltura Biologica

Quattrociocchi
10/13/21
Marco Oreggia e Laura Marinelli
100% Itrana olive variety. Continuous cycle production system. Intense fruity. It has an intense golden yellow color with warm green nuances. The bouquet is definite and complex, with hints of medium...
Leggi tutto