When Pantelleria was unknown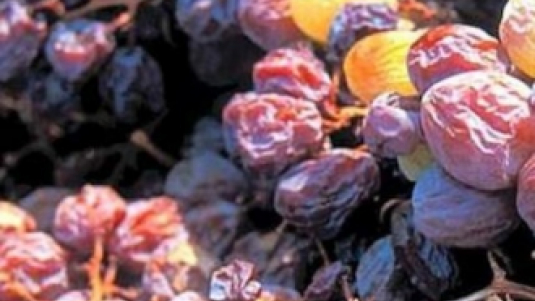 Towards the end of the 1980s a small producer brought into the limelight some great Italian dessert wines made from Moscato (Zibibbio) on a small volcanic island, Pantelleria. His name was Salvatore Murana and his wines were Mediterranean, volcanic like the land that spawned them and the vines were trained-low, alberello-style, with dry stone walls protecting them from the sea breeze. The grapes dry on cane racks in order to achieve a fantastic result: a very great, sweet wine. Both critics and wine lovers were won over and Salvatore, the poet-winemaker, became a star almost against his will and yet he always remained himself.
Three basic wines are produced on the island and have the Arabic-sounding names of zones their grapes come from: Mueggen, Khamma and Martingana. They are distinguished by their progressive complexity above all in regard to the increasingly higher level of residual sugar and intensifying aromatic profile, which reach a peak in Martingana.
I recently took part in a wonderful tasting of Salvatore's wines which brought back many memories. Any wine lover or – worst yet – professional in the wine world who does not know Salvatore Murana, his history and his wines do not know what they are missing. It is like not knowing Sassicaia, Barolo Monfortino or Amarone Quintarelli… in other words wines that created and exalted a certain territory. Some at the tasting said the wines were a bit heavy, too sweet and had an aroma that was too warm. I do not understand these tasters, or so they claimed to be, who were young but lacked the curiosity of the young for the achievements of their elders. These are the wines of Pantelleria and this is the great history of a land. For sure there are now other wines here with a fresher aroma and lighter body but the quality of Salvatore's wine is what it is and I don't know how they could not recognize this.
I apologize if my tone may seem a bit polemic but for me it would be like not recognizing Newton's greatness only because Einstein furthered our understanding of gravity.
Related Products