The I Mille per la Guardiense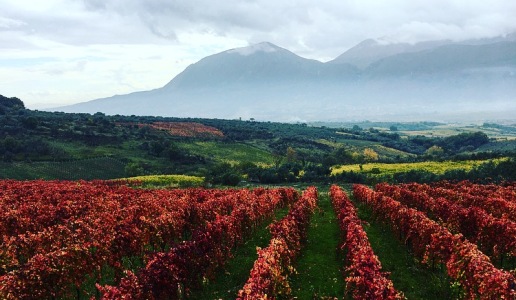 I Mille per la Guardiense is a project being carried out by the La Guardiense cooperative on the possibility of aging Aglianico and Falanghina wines.
The La Guardiense cooperative has been active for over 50 years and today has 500 hectares of vineyards and 1,000 members who produce 20 million kg of grapes and produce four lines of wine: Janare, Fremondo, Classica and Spumanti.
It is one of the largest wine cooperatives in southern Italy and its headquarters are on the vineyard-covered hill of Guardia Sanframonti in the area of Sannio. Founded in 1960, it has become a symbol of technological progress and this not just due to its cutting-edge equipment but also because of the great attention it pays to environmental sustainability.
The millions of bottles it produces reach the market with an excellent quality/price ratio. At the same time, it is engaged in new and important projects like "Sfide" (Challenges), which aims at producing wines without the use of sulfites, and "I Mille per la Guardinense" that involves using Aglianico and Falanghina grapes from experimental vineyards to make wines according to a strict production procedure in order to exalt the characteristics of these two extraordinary native varietals.
The final aim of the project is to determine the real propensity of the wine from these grapes to age with the focus on innovation and quality. The results of this trailblazing experiment will be made available to interested cooperative members.
All of Cooperativa La Guardiense's production, as well as the above-mentioned projects, are done under the supervision of enologist Riccardo Cotarella.
La Guardiense
Località Santa Lucia, 104/105
82034 Guardia Sanframondi (BN)
Tel. +39 0824 864034
Fax +39 0824 864935
info@laguardiense.it
www.laguardiense.it
Facebook: Vini-La-Guardiense
Year of foundation: 1960
Total bottles produced: 3,500,000
Hectares of vineyard: 1,500
Related Products