The everlasting allure of Mastroberardino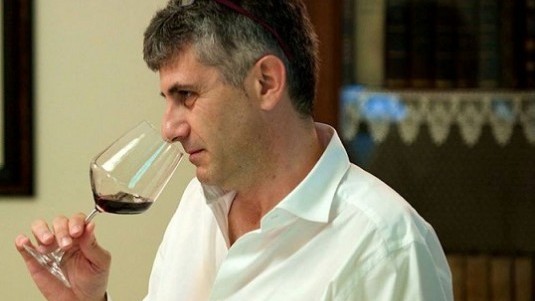 If there is an estate that has blazed the trail for winemaking in Italy as few others have, then it is Mastroberardino and I write about it with respect and reverence.
I have known Piero Mastroberardino since 1999, when my wine and food excursions with my friend Luciano Pignataro allowed me to get to know wineries and personality in the world of wine. On one of our 'educational' outings we crossed the threshold to the Atripalda and it was Piero who welcomed us and gave us a tour. I was enthralled by the visit and – despite all the years that have gone by since then – the memory is still fresh I my mind. Countless articles have been written about this estate offering many details information about it and now I, too, am doing so with the desire to focus more on the organoleptic characteristics of the product than the estate's history.
In any case, a visit to the winery is worth much more than anything that can be written because the sensations, aroma and images you experience will remain with you.
One of the tangible aspects of a visit to the winery is to comprehend what has existed and remained through ten generations and over 200 years of history. The fixed objective has always been to preserve the identity of the native grapes of Irpinia and Campania, recovering ancient biotypes and forging together traditional and innovation, temerity and reliability.
The estate's 200 hectares of vineyards are for the most part in the three DOCG areas of Greco di Tufo, Fiano di Avellino and Taurasi where the particular morphology and microclimate are such to produce prestigious wines. They are offspring of the land and it is clear how much Mastroberardino has done for the area as a whole. To get an idea one need only open a bottle of their wine and it makes no difference which kind  - be it cru, vintage, classic or others – because anyone of them will say much more in a glass that words could ever do.
Related Products
Product
Producer
Date of publication
Author
Read
Morabianca 2015
Irpinia Falanghina
Mastroberardino
10/26/16
Antonella Amodio
Made from Falanghina grapes and aged in stainless steel, the wine has a yellow-green color and the bouquet recalls limoncella apple, citron and barley. The mouthfeel is sharp and fresh with an...
Leggi tutto
Greco di Tufo 2015
Greco di Tufo
Sertura
05/16/17
Antonella Amodio
Made from Greco grapes and aged in stainless steel. A bold, yellow color and an aroma with notes of citronella, ginger, apricot and white flowers. The mouthfeel is quite bold, full, sharp and salty...
Leggi tutto
Radici 2015
Fiano di Avellino
Mastroberardino
10/26/16
Antonella Amodio
A straw-yellow color and a vegetal aroma of tomato leaf, sage and rosemary. The mouthfeel is taut and brackish with a nice acidity and a pleasing return of lime and annurca apple and a linear and...
Leggi tutto
Radici Riserva 2007
Taurasi
Mastroberardino
10/26/16
Antonella Amodio
Tradition and elegance are two words that sum up this red with its bold, ruby-garnet color. The aroma is of black cherry, leather, licorice and tobacco. The mouthfeel is saline, warm and rich with...
Leggi tutto