Terre di Leone: Re Pazzo or the classic line?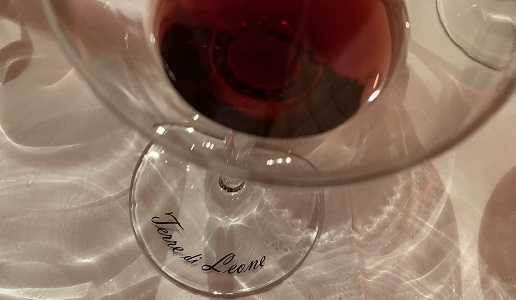 Alongside its classic line of elegant and balanced wines, the young Terre di Leone estate, in the town of Marano di Valpolicella, has added a line of easy-to-drink and everyday wines, Re Pazzo.
Federico Pellizari and Chiara Turati set up their Terre di Leone estate in 2005 which today has seven hectares of vineyards and produces 40,000 bottles a year. It is located in Valpolicella, in Valgatara, in the town of Marano di Valpolicella.
The town is situated in the classico zone of the appellation and the area has a truly interesting microclimate due to the high altitudes and the breezes that come down the Valgatara valley. The composition of the soil equally as interesting, a mix of primarily basaltic rocks (judging by the topography it is at the edge of a lava flow) plus some limestone, which is always found in Valpolicella to complicate things somewhat.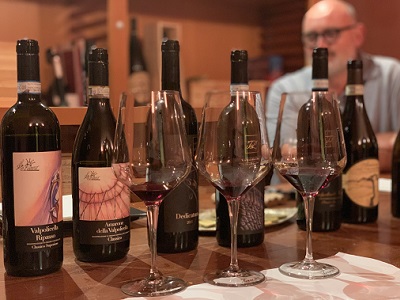 Federico and Chiara decided to make their wines using gravity, creating a winery tailor-made for doing this where possible. Their wines respect to the utmost both the grapes and the wines themselves, which involves sacrificing some yield but obtaining integrity. The drying area is noteworthy in itself, technological and capable of recreating the atmosphere of "long ago", one perfect for slowly raisinating Valpolicella's classic red grapes over a long period of time
Alongside Terre di Leone's elegant wines, monitored in the winery a maniacal way, all made from raisinated grapes and matured in wood, in 2011 they developed wines with a new approach. These are those in the Re Pazzo line. For this, Federico introduced using a press and the wines were fresher, less demanding (even if they remain Amarone) with more everyday nuances. In other words, easy-to-drink wines, perfect to be consumed on their own and thus creating a new opportunity for their consumption. The Re Pazzo (Mad King) line seeks to bring the typicity of Verona wines for everyday consumption. And while seemingly mad, this was an intelligent move.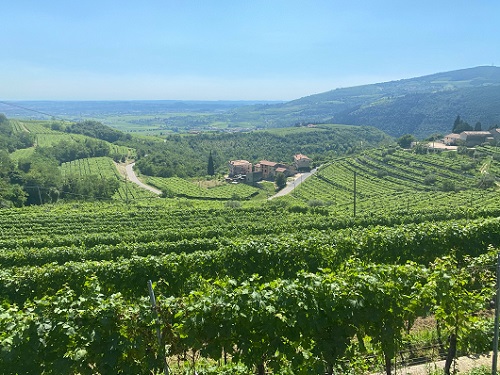 So which line is better, Terre di Leone or Re Pazzo? While I would prefer not to choose between them, I must (otherwise what fun would it be?). Re Pazzo are typical and casual wines, perfect for a public, even of young people, who want to be able to approach more demanding wines or for those who just love red wines even as an aperitif. I, personally, am of the opinion that the finesse, elegance and balance of the Terre di Leone wines cannot, at the moment, be beat nor matched. This does not mean I am taking away any merit of the Re Pazzo line, only that the others are really very good.
At the Terre di Leone estate the vines are Guyot-trained (unusual in Valpolicella Classica where the pergola method is king) and the varietals are the typical ones of Corvina, Corvinone, Rondinella, Molinara and Oseleta for the Valpolicella Classico wines as well as the Superiore, Ripasso, Amarone and Amarone Riserva. They also have a host of at least 15 different varietals, for the most part little-known, which are used in the blend of Dedicatum, which is a "take-it-or-leave-it" wine, one of those that you either love or hate but which will never leave you indifferent.
Dedicated to grandfather Leone, who started everything off by planting the first vines, this wine is produced only in certain years. Today you can find vintage 2015, which speaks for itself.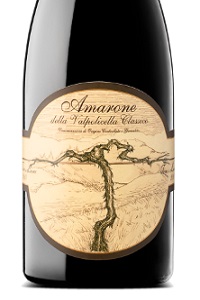 Amarone della Valpolicella Classico Riserva 2011
95/100 - € 70
A blend of 40% Corvina, 30% Corvinone, 20% Rondinella and the rest raisinated Oseleta. The wine matures for 80 months in 10 to 25hl barrels. An intense red color and aromas of cherry jam and strawberry which together with a note of pink grapefruit creates a fresh and balanced bouquet. There are more evolved notes of overripe cherry preserved in alcohol on the palate while the mouthfeel is taut and elegant with a surprising elegance and drinkability.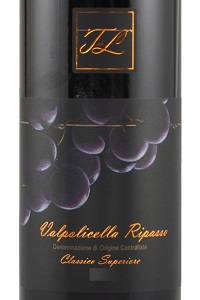 Valpolicella Classico Superiore Ripasso 2015
91/100 - € 33
A blend of 40% Corvina, 25% Rondinella, 20% Corvinone, 10% Molinara and the rest Oseleta. The grapes are harvested late and dried on racks. The wine matures for 24 months in 900l and 10hl barrels. The bouquet has a note of slightly overripe red fruit but is still crispy, with more complex notes of cinchona and eucalyptus. The attack of the mouthfeel is sweet and balanced and becomes long and taut.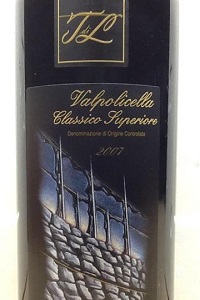 Valpolicella Classico Superiore 2016
90/100 - € 28
A blend of 40% Corvina, 25% Rondinella, 20% Corvinone 10% Molinara and 5% Oseleta. The grapes are harvested late and lightly dried on racks. A dark, bright ruby color and aromas of strawberry and cherry with a delicate scent of rose. The attack of the mouthfeel is sweet and toasted with red fruit and chocolate flavors and salty licorice in the finish. Quite vertical yet still a demanding wine.
Related Products
Product
Producer
Date of publication
Author
Read
Amarone della Valpolicella Classico Riserva 2011
Amarone della Valpolicella Classico Riserva
Terre di Leone
10/23/20
Sissi Baratella
A blend of 40% Corvina, 30% Corvinone, 20% Rondinella and the rest raisinated Oseleta. The wine matures for 80 months in 10 to 25hl barrels. An intense red color and aromas of cherry jam and...
Leggi tutto
Valpolicella Classico Superiore Ripasso 2015
Valpolicella Ripasso Superiore
Terre di Leone
10/23/20
Sissi Baratella
A blend of 40% Corvina, 25% Rondinella, 20% Corvinone, 10% Molinara and the rest Oseleta. The grapes are harvested late and dried on racks. The wine matures for 24 months in 900l and 10hl barrels....
Leggi tutto
Valpolicella Classico Superiore 2016
Valpolicella Classico Superiore
Terre di Leone
10/23/20
Sissi Baratella
A blend of 40% Corvina, 25% Rondinella, 20% Corvinone 10% Molinara and 5% Oseleta. The grapes are harvested late and lightly dried on racks. A dark, bright ruby color and aromas of strawberry and...
Leggi tutto
Terre di Leone

10/23/20
Redazione