Agostino Romani, 'Sallupì' in red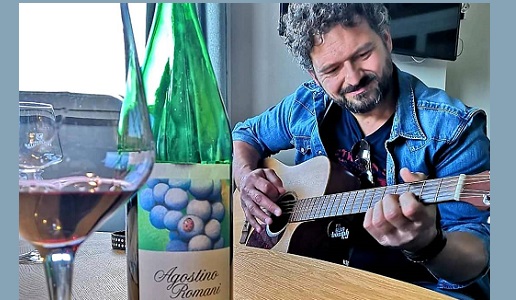 A truly tiny production for this producer of which, we are sure, we will hear about, given the truly high quality level of his wines.
This article is available in Italian only.
Sarà che ci troviamo a un passo da uno dei birrifici artigianali migliori d'Italia, il Mukkeller, ma la storia di Agostino Romani sembra quella di tanti ragazzi che, per pura passione, si sono messi a fare piccole produzioni di birra. Un ettaro di vigna piantata a montepulciano e sangiovese trattata come un giardino, con una produzione ferma a 1500 bottiglie in totale.
Agostino ha 40 anni, una formazione economica e si divide tra il vino e lo studio commerciale di famiglia. In cantina si fa aiutare da Giovanni Basso, enologo ben poco mediatico ma di profonda esperienza, artefice tra gli altri di alcuni tra i maggiori rossi marchigiani, come l'Akronte di Boccadigabbia e, all'inizio, il superdivisivo Kurni dell'Oasi degli Angeli.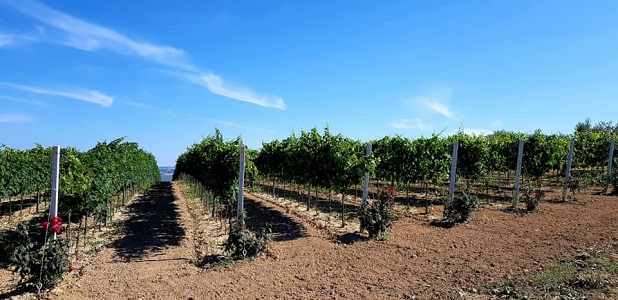 Ci troviamo a Sant'Elpidio a Mare, Piceno settentrionale (il cuore del Piceno vinicolo, con Offida e Ripatransone, si trova a un'ora d'auto da qui) a due passi dall'Adriatico. Sant'Elpidio a Mare è molto più nota per le calzature (Diego della Valle è de Sallupi', come si dice da queste parti) che per l'agroalimentare, ma, stando agli assaggi di questa prima annata di produzione, sembra possedere tutte le carte in regola per farsi valere sullo scacchiere regionale.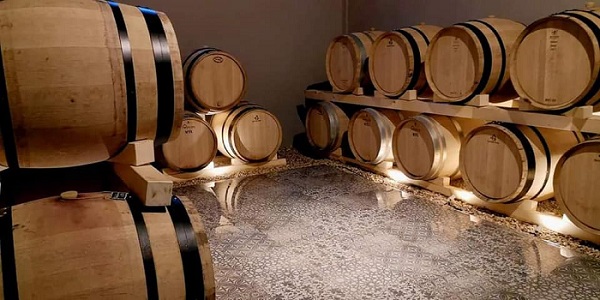 Entrambi i vini, infatti, l'Abalone (da uve sangiovese grosso) e il Profilo (montepulciano in purezza) si assestano, sul piano della fragranza e della finezza di tannino ai vertici regionali, senza perdere le doti strutturali da peso massimo tipiche dei rossi del sud delle Marche.
Marche Sangiovese Abalone 2018
92/100 - € 35
Da uve sangiovese. Maturazione in barrique nuove e di primo passaggio per 16 mesi. Rubino granato medio, resina e pomodoro arrostito, menta e un tocco di vaniglia, su un fondo molto solido di ciliegia. Al palato il vino è fragrante nonostante la traccia del legno e il corpo (di tutto rispetto), il tannino dolce, il finale rotondo, molto fruttato, con note di resina e origano. Ha bisogno di un altro anno di vetro per dare il meglio di sé. Certamente uno dei migliori Sangiovese marchigiani, in una regione che in genere non brilla nelle versioni in purezza di questo vitigno fantastico.
Bottiglie prodotte: 498
Marche Rosso Profilo 2018
94/100 - € 35
Maturazione in barrique nuove e di primo passaggio per 16 mesi. Porpora coprente molto vivo e giovanile, il profumo è fragrante e disegnato (nessuna traccia di riduzione), con note di olive nere e chiodi di garofano su una base di marasche praticamente masticabile, il corpo è voluminoso e ravvivato da un'acidità molto piacevole, il tannino dolcissimo. Immaginate un Kurni senza residuo zuccherino. I Montepulciano marchigiani di questa stazza danno il meglio di sé dopo almeno 20 anni, a patto che riusciate a resistere a cotanta piacevolezza.
Bottiglie prodotte: 996
Related Products