Zorzettig and the evolution of the Myò project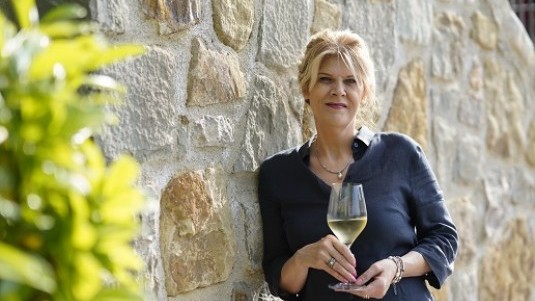 Annalisa Zorzettig takes stock of the company's principles of Biodiversity Care and spontaneous environmental agriculture, natural evolution of Myò project, vineyards in Spessa.
This article is available in Italian only.
In occasione della festa del papà, giorno di S. Giuseppe, Annalisa Zorzettig ha voluto ricordare il padre Cav. Giuseppe Zorzettig, recentemente scomparso. I valori e la memoria del cavalier Zorzettig non verranno dimenticati né sostituiti mai. Oggi Annalisa continua a portare avanti, con Antonio Noacco, agronomo, e Saverio di Giacomo per la parte enologica, un progetto di agricoltura ambientale centrato sulla biodiversità.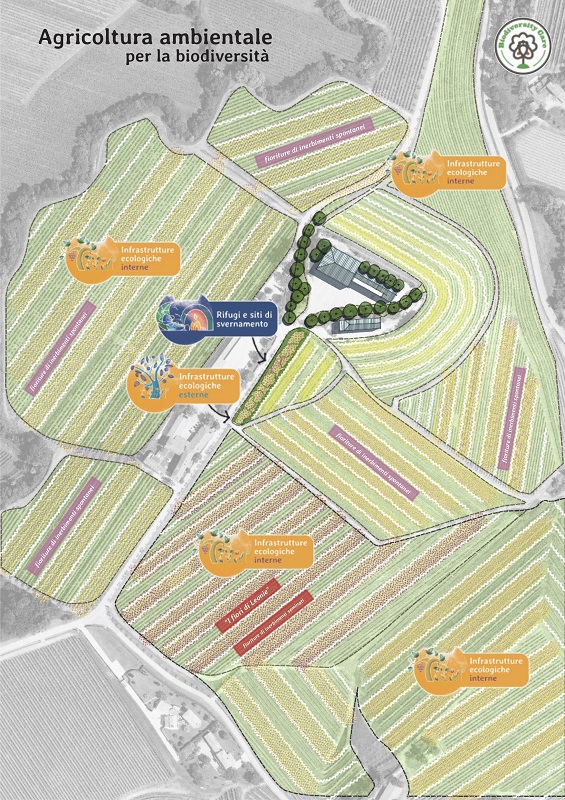 Era il 2007, quando la crisi economica era già nell'aria, e Annalisa pensava in cosa riversare le sue energie. Aveva bisogno di un progetto che potesse sopravvivere alla crisi e al tempo, era necessario andare oltre gli schemi. Per suo padre la campagna e la terra erano tutto, prioritarie anche a sé stesso. E fu proprio alla terra che Annalisa decise di dedicarsi, dando vita a una linea di vini di territorio ma anche di concetto. Pensati già dal vigneto per durare in bottiglia, dovevano raccontare una storia fedele ma anche unica. Così è nata la linea Myò, di cui ogni bottiglia funge da testimone di tradizione, di rispetto e di cura.
L'azienda Zorzettig, a Spessa di Cividale, Friuli Venezia Giulia, vanta 110 ha di superficie vitata divisi in 4 macro aree. Le 4 "sottozone" aziendali vantano microclimi diversi costituendo dei veri e propri ambienti o habitat. L'attività aziendale degli ultimi anni di lavoro e ricerca si è concentrata sulla loro caratterizzazione e sul ripristino della biodiversità perduta tra flora e fauna andando a definire una naturale evoluzione del progetto Myò.
Parliamo di agricoltura ambientale e consiste nel recupero dell'equilibrio che di diritto apparterrebbe a ciascun habitat. Il principio della Biodiversity Care di Zorzettig prevede di installare infrastrutture limitrofe ai vigneti atte alla ricreazione di aree verdi spontanee che diventano a loro volta siti di ripopolazione per insetti e microrganismi. Il concetto di spontaneo è significativo del fatto che le varietà di piante siano di fatto anche originarie di quello stesso habitat. Ripopolare insetti e microrganismi è di centrale importanza in quanto gli stessi non sono solo utili e nemici naturali di alcuni patogeni ad esempio, ma fungono anche da importanti indicatori per la salute dell'ambiente stesso in cui vivono. Al ripristino di un'agricoltura ambientale spontanea si affianca sempre, in questo caso interfila, anche la semina del sovescio. Il sovescio non ha connotazione spontanea ma comporta altrettanti vantaggi: la restituzione di sostanza organica al terreno e rispettivi nutrienti, per il fatto che la fioritura non è stagionale ma costante nel corso dell'anno.
Valore del tempo, rispetto per la natura e il suo ritmo sono dunque i credo aziendali. Capi saldi che hanno permesso all'azienda di pazientare sull'uscita delle nuove annate 2019 e 2018 dei bianchi Myò. Con Annalisa Zorzettig, dalla mia cucina (ça va sans dire), ho degustato pinot bianco, friulano e malvasia 2019 e un sorprendente I Fiori di Leonie 2018.
Ecco i miei due migliori assaggi.
Friuli Colli Orientali Friulano 2019
94/100 - € 30
Da uve friulano. Matura in barrique per un 10% per 6 mesi. Dal color oro intenso con riflessi vivaci. Al naso frutta gialla, dalla pesca alla nespola e un ricordo di melone. In bocca conquista con una sapidità sferzante e una verticalità a tratti erbacea. Dal finale di mandorla, è intenso, teso e cremoso. Un'esperienza di beva che non lascia indifferenti.

Friuli Colli Orientali I Fiori di Leonie 2018
93/100 - € 30
Da uve pinot bianco, friulano e sauvignon. Matura in barrique per un 20% per 6 mesi. Oro dai riflessi sia gialli che verdi. Al naso è leggermente speziato e ricorda la curcuma, si alterna il frutto giallo tra spezia e freschezza. In bocca, inspessito dalla trama tannica, è sempre fresco e salato, tra note balsamiche e di caffè verde. Per finire vaniglia e qualche tocco floreale.
Related Products