Poggio del Moro, From Russia with love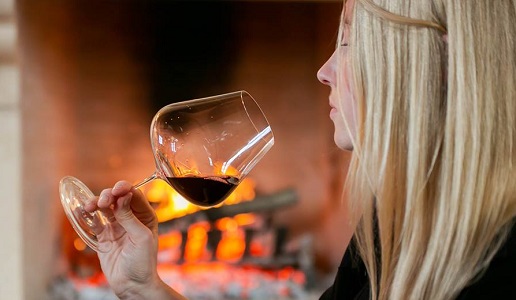 When the Russian entrepreneur Tania Kuznetsova came to the province of Siena she fell in love with it and the Poggio del Moro estate was born.
I love it when an estate is born as the result of a love at first sight between the owner and the land. In a world that is increasingly being dominated by investments for financial gain and what not, there are still people who have the capital to invest in an idea, for a sensation and for love. They seem to want to be swept away to a physical and cultural space different from their own and to make it their new home.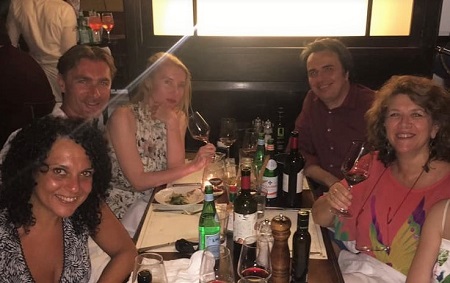 A case in point is that of the Moscow-born architect and real estate developer Tania Kuznetsova who moved close to Chiancian Terme and in 2007 founded the Poggio del Moro, a 70-hectare estate of which 14 are vineyards, for the most part red wine grapes. The rest of the land is used for cultivating wheat for flour, fruits for jams and olives to produce oil in a modern mill on the estate. All this is done employing methods that are eco-sustainable, something Tania has been dedicated to from the start.
The winery is well-equipped without being over-technological, with a balanced approach to the job at hand. The vineyards of red grapes are dominated by Sangiovese, six hectares, but there are also vines of Syrah, Merlot and Cabernet Sauvignon as well as one hectare of Pinot Noir. The close to two hectares of white wine grapes are planted with Grechetto, Procanico, Malvasia Bianco and Riesling. Of the wines she produces, we were particularly impressed by the Chianti Colline Senesi Riserva and the white Ivole, two very well made and highly drinkable wines offered at a reasonable and enticing price.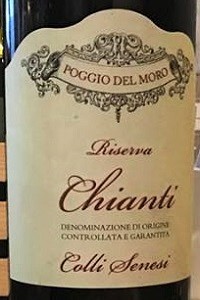 Chianti Colline Senesi Riserva 2015
90/100 - € 15
A blend of 90% Sangiovese with the rest Syrah that matures in 5hl oak barrels for 12-18 months, in stainless steel for another six months and then ages in the bottle for 12 months. The wine has a classic ruby color, an intense and clear bouquet of light spices, Marasca cherry and distinct floral aromas. The mouthfeel has a nice acidity and tame tannins with a juicy, fresh and persistent finish.
Bottles produced: 12,000.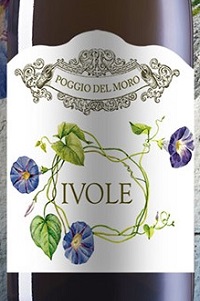 Ivole 2018
88/100 - € 10
A blend of 60% Trebbiano, 30% Grechetto and 10% Malvasia grapes that are pressed without being destemmed. The wine matures on the lees in stainless steel for three months with frequent paddling. A straw-yellow color and a complex and well-defined aroma between eucalyptus and white floral notes with fruity hints of peach. The mouthfeel is flavorful, progressive and juicy with a well-structured finish.
Bottles produced: 7,000.
Related Products
Product
Producer
Date of publication
Author
Read
Chianti Colline Senesi Riserva 2015
Chianti Colline Senesi
Poggio del Moro
08/28/19
Riccardo Viscardi
A blend of 90% Sangiovese with the rest Syrah that matures in 5hl oak barrels for 12-18 months, in stainless steel for another six months and then ages in the bottle for 12 months. The wine has a...
Leggi tutto
Ivole 2018

Poggio del Moro
08/28/19
Riccardo Viscardi
A blend of 60% Trebbiano, 30% Grechetto and 10% Malvasia grapes that are pressed without being destemmed. The wine matures on the lees in stainless steel for three months with frequent paddling. A...
Leggi tutto
Poggio del Moro

08/28/19
Redazione