Lucchetti: the new interpretations of Morro d'Alba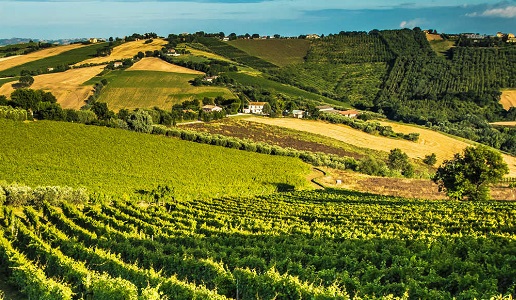 Although a little-known varietal, Lacrima can produce some interesting surprises, as demonstrated by these from Lucchetti.
Paolo Lucchetti is the young heir of one of the wineries that literally created Lacrima di Morro d'Alba, a very dark red and ultra-fragrant wine from the northern part of Castelli di Jesi, in the province of Ancona. Assisted by his father Mario, Paolo has for several years now been in charge of his family's estate benefitting employing his strong agronomic and winemaking background.
Given that the grape is not sufficiently known among wine lovers outside the Marche region, Paolo is successfully seeking an alternative path or Lacrima that is often interpreted only in a way to exalt the varietal, which can be very intense but is capable of producing reds that are less winey and more "mellow", without obviously losing any of the grape's extraordinary aromatic qualities.
For some years now, Lucchetti's Lacrima di Morro d'Alba has been performing well in tastings and so we've decided to dedicate the space this winery deserves.
One thing to remember: while Lacrima di Moro d'Alba is undoubtedly a particular wine, at the table it bends easily to many dishes, from meats of all kinds to oily salt water fish.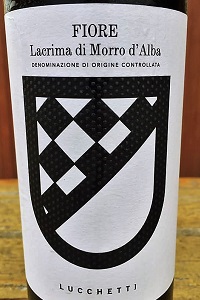 Lacrima di Morro d'Alba Fiore 2018
88/100 - € 7
Made from Lacrima grapes and matured in stainless steel. A distinct but not saturating ruby-purple color and a fragrant and typical floral aroma with notes of red rose accompanied by scents of bitter herbs and a touch of moss. The flavorful mouthfeel has a medium texture and is floral with a long finish and tannins that are a tad bitter. The bouquet is not explosive from an aromatic point of view but very respectful to the appellation.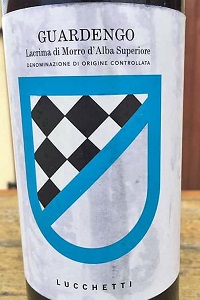 Lacrima di Morro d'Alba Superiore Guardengo 2017
91/100 - € 12
Made with Lacrima grapes from a vineyard of the same name and matured in glass-line cement vats. A pronounced but not opaque ruby-purple color with a bouquet that opens with notes of graphite and flowers followed by those of moss and green peppercorn. The attack of the mouthfeel is fruity thanks to a trickle of residue that withstands tannins that are rightfully bitter, while graphite and rose return in the finish. This interpretation sacrifices some of the varietal's aromatic exuberance to produce a Lacrima di Morro d'Alba that has more character than those tasted in recent years. Not for all palates, however.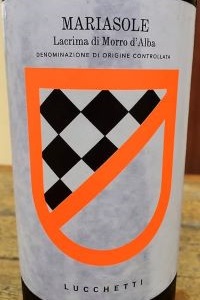 Lacrima di Morro d'Alba Mariasole 2016
88/100 - € 20
Made from Lacrima grapes raisinated in a drying loft and matured in glass-lined cement vats. A distinct ruby color with a slightly garnet but not opaque edge. The bouquet has notes from raisinating (sour cherry) as well as those of the varietal (green peppercorn and moss) together with the estate's trademark of bitter herbs. The attack of the mouthfeel is soft but not rounded and the texture is medium with a very fruity palate and tannins that stretch out well without being excessively bitter but a tad monotonous. Try this with Asian cuisine or goulash.
Related Products
Product
Producer
Date of publication
Author
Read
Fiore 2018
Lacrima di Morro d'Alba
Mario Lucchetti
10/09/19
Francesco Annibali
Made from Lacrima grapes and matured in stainless steel. A distinct but not saturating ruby-purple color and a fragrant and typical floral aroma with notes of red rose accompanied by scents of bitter...
Leggi tutto
Guardengo 2017
Lacrima di Morro d'Alba
Mario Lucchetti
10/09/19
Francesco Annibali
Made with Lacrima grapes from a vineyard of the same name and matured in glass-line cement vats. A pronounced but not opaque ruby-purple color with a bouquet that opens with notes of graphite and...
Leggi tutto
Mariasole 2016
Lacrima di Morro d'Alba
Mario Lucchetti
10/09/19
Francesco Annibali
Made from Lacrima grapes raisinated in a drying loft and matured in glass-lined cement vats. A distinct ruby color with a slightly garnet but not opaque edge. The bouquet has notes from raisinating...
Leggi tutto
Mario Lucchetti

10/09/19
Redazione