Le Macchiole: Bolgheri at its best
Cinzia Merli has yet again confirmed that she is a great winemaker with an avant-garde vision who pays careful attention to her territory.
Cinzia Merli is a shy person of rare intelligence who has a very futuristic vision of the world of wine. She is also meticulous and keeps a close eye on what is happening in her appellation and the world. This has allowed her to qualify her estate as a full-fledged member the Bolgheri dream team through remarkable efforts even in light of problems stemming from the premature death of her husband who had founded the estate. She is a shy person who I always love to meet and so I was very happy and honored when Anna Barbon, the estate's PR chef, advanced an invitation for an encounter.
The occasion was a tasting of the estate's latest vintages that took place in a small hall in a centrally located Rome hotel. 2016 was a very important year for Le Macchiole because it represented the final innovative step in a stylistic change determined by the evolution of its vineyards and Cinzia's greater awareness of her appellation. This new vision opens new possibilities for the appellation and heads more in a direction to become more austere and to have awhispered elegance rather than focus on the classic vision of Bolgheri centered on boldness, muscle and special effects. It is a confirmation of how the Bolgheri dram team – Sassicaia, Massetto and Macchiole – are in unison in this more austere style inspired by Sassicaia that has always been a champion of moderation.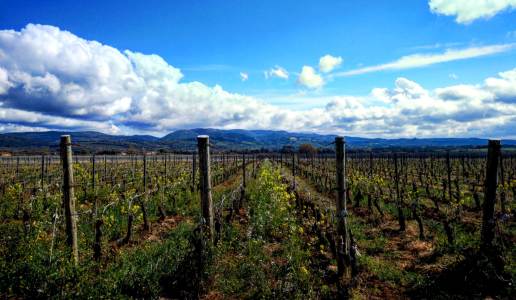 The Macchiole wines presented at the tasting were exceptional with a Paleo that was absolutely extraordinary, a Scrio at the top of its game, but not enough to satisfy the hypercritical Cinzia, and a Messorio that only those bias against the varietal would not like. The history of Paleo is an example of the estate's philosophy. It began as the appellation's established blend of Cabernet and Sangiovese but then evolved, through experience, into a pure Cabernet Franc and became a prototype for a wine many are inspired by. What this demonstrates is that one needs to first learn and then apply this knowledge in order to pursue their dreams. It is a very humble approach in a world that perhaps has too many 'phenomena' with feet of clay.
Vintage 2016 of these great Bolgheri wines (even if classified IGT) sees each one express a single varietal (Paleo Cabernet Franc, Scrio Syrah and Messorio Merlot) and will come out at the end of the year. This being the case, we prefer not to deal with them here because they are not available and so will look at vintage 2015, which is currently in wine shops and was a great year for Bolgheri.
Aside from their "Three Tenors", the estate also produces a Bolgheri Rosso DOC, the production of which has surpassed 100,000 bottles and has a very interesting quality/price ratio. Vintage 2017 is about to come out now and so here is a preview.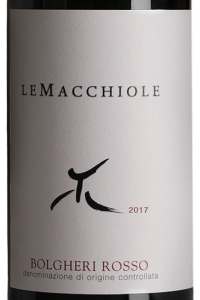 Bolgheri Rosso 2017
89/100 € 24
A blend of Cabernet Sauvignon, Merlot and Cabernet Franc matured in barriques and other barrels for around 12 months. The wine has a very compact and dark ruby color and an aroma of dark and red berries with a balsamic touch. The mouthfeel is very lithe, flavorful and drinkable with polished tannins and an unexpected freshness. The finish is persistent and pleasing.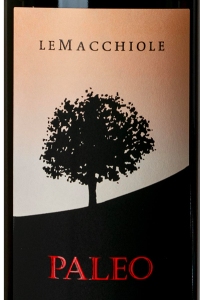 Paleo 2015
96/100 € 65
100% Cabernet Franc grapes. Aged in barrique for 14 months. Intense violet colour. Intense and clean nose of citron, pencil shaving, blueberry and redcurrant followed by an elegant spicy note. Intense and elegant palate showing a wonderful, austere and youthful tannin that gives depth and leads to a delightful endless finish.
Scrio 2015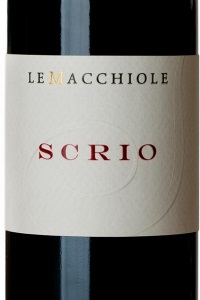 94/100 € 75
100% Syrah grapes. Aged in tonneau and barrique for 20 months. Ruby colour. Complex nose of red fruit, then yellow and dark spice. Intense and restrained palate showing good tannic structure that makes the wine suppler and very refined. A great wine already now.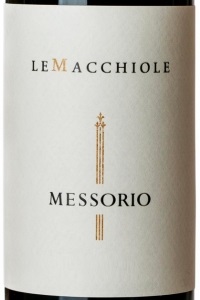 Messorio 2015
94/100 € 150
100% Merlot grapes. Aged in barrique for 14 months. Intense ruby colour. Rich nose of dark fruit, clean, smoky hint, then elegant spice and dark notes of ink. Very sleek palate; dense and with good depth well-balanced by the subtle tannin. Very opulent and long finish.
Related Products
Related Articles