Irpinia wines with character from Petilia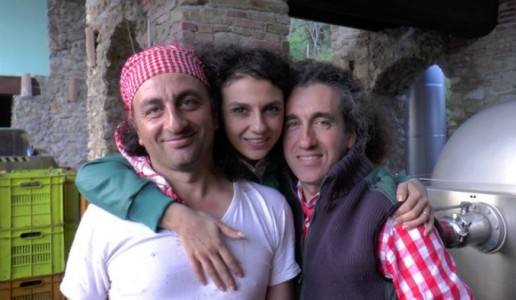 Meticulous care of the vineyards and non-invasive methods in the winery are the rule at the Petilia estate.
Siblings Roberto and Teresa Bruno dedicate all their available resources to care for their 20 hectares of vineyards in Campofiorito, in Altavilla Irpinia, amid flowers and herbs and unique panoramas.
The vineyards are situated in the towns of Arpaise, Lapio, Candida, Chianche and Altavilla Irpinia. Roberto is in charge of the vineyards and the winery and was the driving force behind Petilia, the first to believe in it and invest his time and money. After he decided that this path was that of nature, the land and wine, his enthusiasm was so great he also got his sister Teresa involved.
Teresa, aside from dealing with clients and distributors, also works in the vineyard, hunts and drives a tractor. She is a bright woman with a lot of personality, qualities that can also be found in the wine. Using native varietals, the Petilia estate produces wines that have a distinct structure, freshness and aroma and that in a refined and unmistakable way express the magical land of Irpinia.
Related Products
Product
Producer
Date of publication
Author
Read
Fiano di Avellino 2017
Fiano di Avellino
Petilia
06/26/18
Antonella Amodio
Made with Fiano grapes grown in Lapio and Candida and matured in stainless steel vats. The color is a greenish-yellow and the broad bouquet has scents of lemon leaf, white apple, fresh almond and...
Leggi tutto
Le Sepaie 2015
Irpinia
Petilia
06/26/18
Antonella Amodio
Made from Aglianico grapes and matured for 12 months in barriques and other barrels. The wine has a ruby color with garnet nuances and clear and intense aromas of violet and rose, fruity sensations...
Leggi tutto
Petilia

06/26/18
Redazione