Enologist Gerardo Vernazzaro's know-how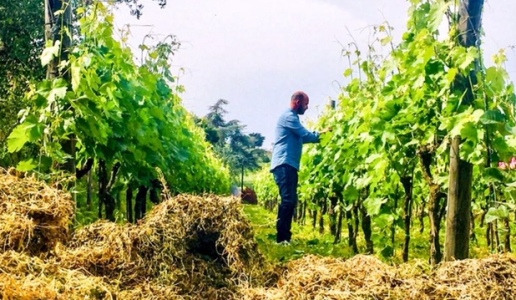 Gerardo Vernazzaro, the owner of the Cantine Astroni winery and a consulting enologist, is an expert professional as well as a down-to-earth man who has made passion his life's work.
Professional skill does not just depend on knowing the rules, operative procedures and experience. It also involves the ability to adopt strategies and make critical evaluations, which explains why the term "know-how" is self-explanatory.
For enologist Gerardo Vernazzaro, know-how is an innate trait and one need only visit his family's Cantine Astroni winery to understand this.
Behind his wry smile and lively eyes is a man with his feet on the ground who has made passion his life's work. After earning a degree in winegrowing and winemaking and gaining experience elsewhere, he returned to Naples to make wine from ancient varietals that date back to the first Hellenistic colony in Camp Flegrei, set between volcanic craters and the sea. The grapes grow primarily in a volcanic soil composed for the most part of yellow tuff stone and where over the past 3,900 years there have been over 70 eruptions.
After over 15 years of making wine here, Gerardo's know-how is evident in the way his wines relate the intimate rapport he has with the land. The complicated and difficult Piedirosso and the saline Falanghina (Flegreo biotype) are at the center of Cantine Astroni's production and Gerardo "gives birth" to wines that have a precise identity and clearly improve quality-wise year after year.
I would suggest you try two of his whites, Vigna Astroni and Strione, to then taste his Piedirosso reserve Tenuta Camaldoli. All are excellent examples of urban winegrowing in Flegrei that make them full and complex. To top things off, don't miss tasting the wine made at the Monte di Grazia winery in Tremonti. Here, Gerardo Vernazzaro, in his role as consultant, works with over 100-year-old vines from which he made extraordinary wine. Try it to believe it.
Related Products